Stories
Match-fixing on the regulated sports betting market
by Robert Matijevic, Managing Director, Seven Sportsbook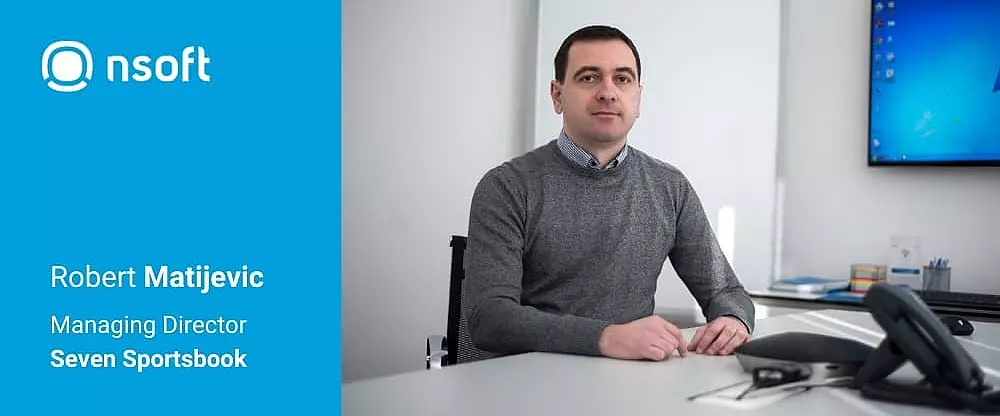 Match-fixing - from individual doings to the well-organised betting syndicates
Match-fixing is almost as old as the sport itself, and at first, it used to be a tool to purely secure victory or better results for the desired team by bribing referees or even the rival. But, as sports betting became widespread and more popular, the focus shifted from this primary goal to a completely different one: to secure financial benefit by betting on the in-advanced secured outcome of the match. Now, match-fixing goes from individual doings all the way to the well-organised betting syndicates.
In the past 15 years, and especially after the emergence of live betting, the number of sports events available through bookmakers has significantly increased. It has also led to an increase in the number of amateur and semi-professional sports events available for betting. The participants and referees of such events often are punters placing bets on their own matches. A variety of markets then enables them to fix the particular outcomes that will not affect the match's final result.
This is a daily struggle for bookmakers worldwide, and the bookmakers are often the first to detect such behaviour.
Link between the professional level of the sports event and match-fixing
One could argue that it is easier to fix the match in some sports, but I believe that the greater risk of match-fixing is related to the professional level of the sports event and the region from which the event is coming.
It is much easier to temper the outcome of the matches in individual sports, such as tennis or table tennis, simply because it is enough to approach one participant.
Lower-ranking ITF tournaments with modest prize funds are notorious to this regard, and we have witnessed that dozens of tennis players were banned from playing tennis due to match-fixing.
The second problem is the corruption of umpires in charge of entering results into the official database, which feed providers use for odds compiling. Delay in this process opens a possibility for late bets in live betting.
In team sports, the most apparent example is in football. Besides fixed bets on the outcome of the match, for corrupted referees and defenders it is fairly easy to fix the bets on bookings, corner kicks or penalty kicks.

Unfortunately, it is not rare that even the management of the team is involved in scams in lower leagues.

Corrupted society - corrupted sport
Obviously, there is also a link between the maturity of society and match-fixing. Countries, where corruption is rooted in society, are usually the ones where the problem with match-fixing is more acute. As opposed to more developed countries, such jurisdictions don't have dedicated institutions to deal with sports integrity. In addition, the inefficient judiciary that is not dealing with more serious criminal activities or state-level corruption doesn't represent any threat to the participants in match-fixing and bet-fixing.
The most significant portion of fixed matches comes from the Balkans, East Europe and CIS countries.
The fight against match fixing
All participants in the process have to cooperate in fighting this problem with success. Betting operators are at the source of the problem, and they are the first to identify the anomaly. It is often a common-sense question to tell that something is off and might be a possible fix.
A significant number of betting operators are in The International Betting Integrity Association (IBIA). The association plays a vital role in investigating, prosecuting, and sanctioning parties involved in match-fixing.
Feed providers are also very active in solving the problem of match-fixing. As a part of the NSoft Sportsbook solution, in cooperation with Sportadar, we offer Sportsbook Managed Trading Service that also includes successful cooperation with the Sportradar Integrity Service. This branch within Sportradar is a supplier of sports integrity solutions for sports governing bodies, anti-doping organisations, clubs, state authorities.
A notorious match-fixing case in the American NCAA league by two basketball players from Arizona State University is a perfect example of match-fixing detection, investigation and an epilogue in a form of the court trial. The scandal from the year 1994 was recently described in the Netflix Bad Sport series.
Arizona's point guard Stevin Smith, an NBA prospect, was the main protagonist of the scandal. Having trouble with debts and gambling issues, Smith set up a point shaving fix with the help of his bookmaker. The scam was soon discovered by the proactive Las Vegas bookmakers and reported to the FBI. The investigation ended with trial and jail sentence.
Point shaving is a type of match-fixing where the participants try to change the game's final score without changing who wins. Players usually do this to prevent a team from covering a published point spread, and this is a very common type of basketball match-fixing.
Sports betting integrity and AI

Vision is NSoft's AI-powered video management system that harvests the data collected by security cameras in order to improve various aspects of a land-based business - from business analytics to security issues. It opens a possibility to reduce pay-ins on fixed matches.
It is much easier for bookies to detect and limit registered punters or betting syndicates online. Anonymous betting at bet shop operator or SSBT is suitable for match-fixing scams in land-based businesses. Vision module within Seven Sportsbook software opens a possibility to link tickets made from potentially fixed matches with anonymous punters. Such punters then can be flagged within the system as a potential risk and trigger an alert if seen in bet shops or using self-service betting terminals.
By following the patterns of punters' behaviour and betting preferences, AI will surely play a more significant role in detecting and preventing betting on fixed matches.
How to approach match-fixing problem
More severe sanctions for all involved in the scam would surely decrease the number of match-fixing. Still, sometimes it is not easy to collect the evidence, and some countries don't even have a clear regulatory framework to deal with and sanction such activities.
In some jurisdictions, a withdrawal of amateur matches or certain market types is already happening. This action decreases the possibility of betting on fixed matches and has a clear benefit from the sports integrity perspective. From the financial aspect, I believe that this is a far greater blemish than it is a cure for the betting operators. It directly affects their competitiveness when everybody is under pressure to offer the best live betting with as many markets as possible.
As of sportsbook software providers, investment in risk management and AI prediction models could significantly prevent damage caused by match-fixing. Globally, a centralised database on players, teams, referees, match-fixing shared among sportsbook providers, betting operators and sports associations, together with Punters Black Book shared among operators would make it easier on everybody.
And for the bookies, it's just another day in the office anyway.
Tags: