Stories
NSoft Lottery - take your players on a virtual journey around the world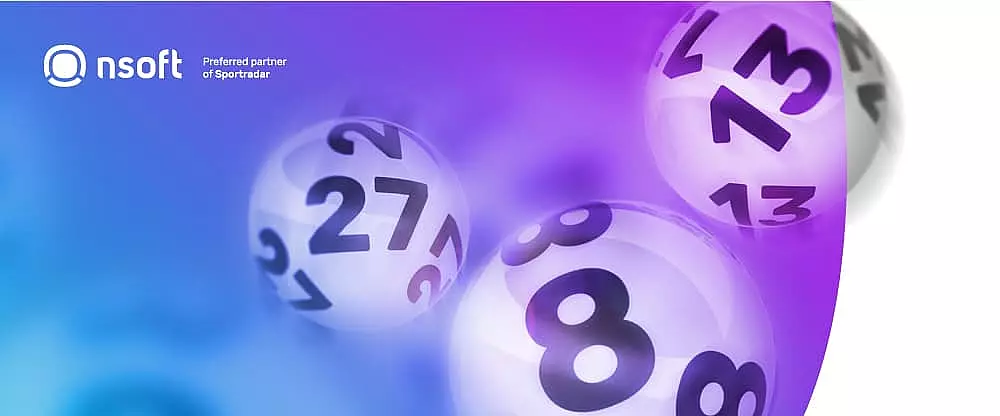 Lottery - a top-rated, classic game
The Lottery is NSoft's new game category which gives players a chance to bet on outcomes of actual lottery draws from all around the world. Players place bets on the results of international lotteries at configurable odds.
It is simple as that! Lottery types are categorized as lotteries with the bonus ball (powerball and additional ball) and lotteries without the bonus ball. Players can also bet on drum-based draws or RNG (Random Number Generator) based draws.
NSoft Lottery is provided through Betradar Unified Odds Feed (UOF), which covers 160+ lotteries from over 30 countries. Also, UOF minimises the possibilities of errors and disturbances in production.
The motive for making this game is a combination of several factors. Lotto is a top-rated, classic game, which was missing from NSoft's portfolio. After several requests from clients, and based on our partnership with Betradar, we decided to expand our offer with this game. Worldwide lotteries which are present in this game leave the possibility of attracting an equally diverse, global clientele.
Insurance of Quality
This product was built to satisfy both betting operators and the players. In the last year of product development, a special team within the NSoft Games sector was responsible for this project. A group of seven dedicated experts were in charge of development, business and Quality assurance (QA). The team had in mind the future development of the product. Besides the must-have highest security standards and stability, the team wanted to build a product that can efficiently adapt and new features can be included.
With the mobile-first approach in application development, players have everything they need right in front of them. NSoft Lottery for the online channel is visually attractive, easy to use. Our cloud-based deployment results in an outstanding performance of the game. Built with cutting-edge technology, NSoft Lottery stands out as an example of the future of microservice development in the betting world.
Lottery service ensures easy and seamless integration. If you have integration with our Seven platform and have no special regulation requirements, then you are ready to use Lottery products on your online channel. Everything that is required is for you to embed our client application to your site, and you are live!
So far, full web clients from the region and several African countries have integrated NSoft Lottery. As early as the second quarter of this year, Lottery will also be available for web client integration.

Regulation & certification
When it comes to Lottery certification, there is one notably beneficial thing for customers.
Since the operation of the product is enabled through a certified Betradar Unified Odds Feed (UOF), it is not necessary to provide additional certificates, only to test the Lottery product with our Seven platform. In our experience, all regulators from the client countries to which we have placed Lottery have accepted this way of certification.
Reducing procedures even by one step is extremely valuable in the intricate world of regulations and certifications

Future plans
Besides online channel, our goal is to be able to support the retail channel soon with additional features like flexible printed offers, retail and online visualisation, risk management, and custom odds management. This will allow our clients to manage their offer fully. Additionally, our plan is to soon release Lottery inside our Android and iOS applications.
In order to find out more about NSoft's Lottery or other upcoming products, contact your Account Manager or Sales department at [email protected].
Tags:
Sports Betting in Africa
Africa is a very mixed continent in terms of economic and social development. For many different reasons, Africa still remains interesting market for numerous online operators and in coming years this trend will be more noticeable.

Depending on the type of regulation of gaming legislation, grey and black market share could be reduced.

Countries that offer the most near-term revenue potential for online sports betting operators, and others they should be considering longer term

At this moment, South African market generates the biggest turnover. The reason for that is legally regulated online sports betting as well as necessary Internet and Mobile infrastructure.

Nigeria, as the most populated African country, is already experiencing transition from significant retail market towards online market. According to PWC those two markets along with Kenya will be worth approximately $37 billion in 2018.

Uganda, Tanzania and Ghana can be stated as markets with biggest sports betting popularization.

Current availability of the licences

Africa is pretty unregulated market in terms of licences. Many countries have regulated land-based sports betting while online sports betting still remains unregulated which opens the door for many sports betting operators.

As previously stated South Africa has completely regulated Online Sports Betting. In 2012, Kenya regulated this field by revising its Betting, Lotteries and Gaming Acta. Licence issuing is controlled by government's The Betting Control and Licensing Board. Other African countries, whose residents are allowed to work with gambling operator using international licence don't have this field specifically regulated.

Gambia expressly prohibited gambling, while in the countries like Morocco, national lottery has the monopoly.

Sports and leagues that players in these key markets like to bet on, and how do they do it

Africans are well known as football passionate and by knowing that a lot of African football players are stars in famous European clubs. The fact that football bets are the most widespread doesn't come as a surprise. International competitions such as FIFA World Cup, African Cup of Nations, Euro or Copa America along with Premiership, Primera, Serie A and UEFA Champions League are favourite picks for African punters. All other sports have negligible share in total turnover even if rugby or cricket have some audience on certain markets.

Since Africa is a young market, large folds accumulators and low stake bets are dominating betting patterns. That is the reason why pre-match betting still has much bigger ratio to In-Play betting. However, globally observed, In-Play has globally had continuous growth during the last few years.

Even if online punters have the possibility to choose among the number of different markets, top soccer markets such as Three Way, Double Chance, Total and Both to score are still their main choice.

The great popularity of horse races betting on South African market should also be remarked as well as betting on the outcome of the national lotteries who offer potentially high winnings on small stakes. That is exactly what attracts punters in Africa.

The best options for local players to deposit and withdraw, given the predominantly cash-based economy and general distrust of online transactions

High percentage of the African population does not have access to any kind of financial services. Mostly because of this other payment methods are represented, like payments over mobile phone which have been implemented in cooperation with leading mobile operator. The most famous Mobile Money Platform is M-Pesa with more than 20 million registered users.

Many operators also use their Retail business to enable players with direct deposit and withdrawal as well as with vouchers that have the same purpose. After that, betting can be made by SMS or Call to Bet service.

Local quirks and characteristics operators should be aware of

Of course there is diversity between the countries, but in general, we can mention a few notable details:
- implement mobile and other less-conventional payment methods &
- provide betting on horse racing.

Another interesting detail related to Pre-Match betting is that punters are eager to have fast resolve for interrupted or postponed matches.
Robert Matijević, Senior Product Manager at NSoft, the author of the text.
Procitaj vise