News
Powerbet to introduce NSoft games on terminals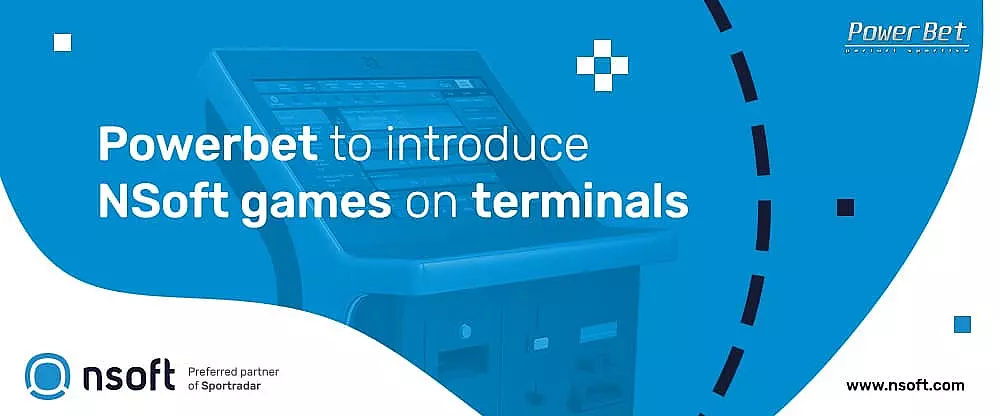 The existing client of NSoft, Powerbet from Romania, has introduced a new channel to its business. NSoft games are now available on terminals of this betting operator.
In addition to this, Powerbet has extended the cooperation with NSoft when it comes to games offer.
Initially, Romanian operator was using NSoft's In-Play MTS Sportsbook solution in retail network. Now, besides Live MTS, NSoft's Pre-Match Betting MTS, Greyhound Races and draw-based game Lucky Six are available to the players in retail and on terminals of Powerbet.
The cooperation between NSoft and Powerbet was established at the end of 2018 and this extension of the business is an important milestone for both companies and their future plans.
Romanian market is one of the most prominent markets on which NSofts is doing business. Top three NSoft products in Romania are Lucky Six, In-Play Betting MTS and Greyhound Races.
Find out more on NSoft ́s offer in Bucharest, Romania at Entertainment Arena Expo 2019, from September 3-5 2019 at stand no. 523 – Book a meeting.
Tags:
A city derby or a landmark as a video slot theme
Besides the usual video slot themes, such as Treasure Hunt, Atlantis, Pirates, Egyptian Mythology and Fruit Machines, we are able to deliver personalised video slots - games covering the themes relevant to the markets where our clients operate in.
Procitaj vise