News
CEEG Awards: NSoft shortlisted in two categories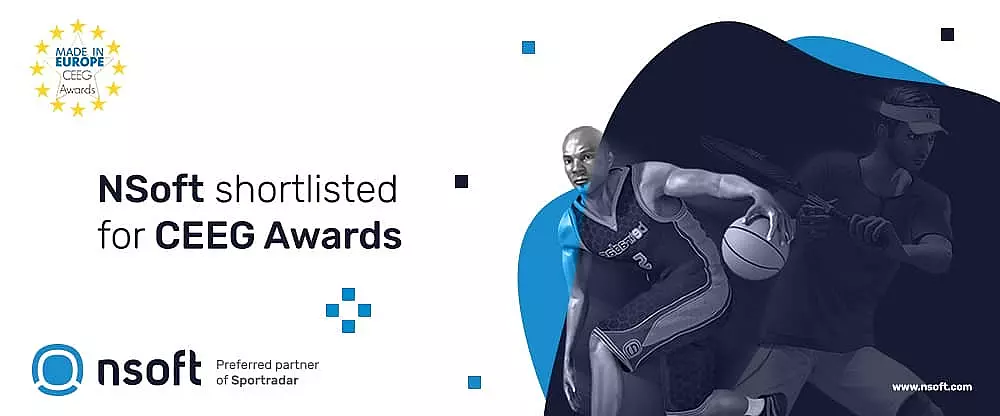 European Gaming Media and Events has announced this year's nominees for the CEEG Awards in 20 categories.
NSoft is shortlisted in two B2B categories: Rising Star in the Virtual Sports/Fantasy Sports 2019 and Best Overall Virtual Sports/Fantasy Sports Provider 2019.
Public voting held during the course of August preceded the shortlist announcement. The awarding ceremony of the fourth edition of CEEG Awards will be held at Central and Eastern European Gaming Conference and Awards scheduled for September 24th, 2019 at The Ritz-Carlton Budapest.
"We are proud to be shortlisted in two categories, both related to the business segment in which we are investing a great deal of our time and resources – virtual sports. It is great to be recognized and praised for all the hard work and I would like to congratulate all companies being shortlisted for this award. We truly drive each others' excellence by providing the best possible service to our customers, " said Ivan Rozić, Senior VP of Sales and Marketing at NSoft.
The Central and Eastern European Gaming Conference and Awards (CEEGC & CEEG Awards) has been launched in 2016 with the aim of bringing together gambling industry professionals, executives, and government representatives. It acknowledges the excellence in the business niche and praises the year-around activities of the nominees.
Tags:
Didn't Find What You're Looking For?
Our team will be happy to guide you through our products and services.
Contact us