Vision AI – Smart Video Management System
Seven is the first betting platform on the market to integrate the power of AI video analytics. Get insights into the detailed demographics of your players displayed within one universal admin interface. It is used for business intelligence and retains analytics and a fraud prevention solution. Integration of NSoft Vision, an AI video surveillance software into the Seven betting platform, joins useful business data to better understand day-to-day operations and strategic planning.
Smooth data capturing
In-house developed AI
Seamless integration
Built for bet shop analytics
Data Captured with NSoft Vision VMS
Vision is a Video Management System built to deliver data on-premise from existing IP cameras. It's quite simple; NSoft Vision turns a regular IP camera into a smart one so you don't have to invest in special equipment.
Picture having Google Analytics for your retail shop with people counting and having demographic reports. As a plus, the solution is easily integrated with 1500+ IP cameras on the market. By investing in NSoft Vision, you're bringing a new level of awareness to your admin platform.

Business Analytics and Fraud Prevention Tool
Get accurate demographics and traffic reports to better understand your customer base and utilise the growth potential. View the number of daily, weekly or monthly visitors, their age and gender as well as traffic trends. Filtering allows you to view the data for the custom-selected locations deemed most relevant. Reports can even be narrowed down to one single camera.
Simply choose the data range, pick your locations and check the number of active and unique visitors, the number of new players, the most active location as well as age and gender averages.

A powerful way to understand what players are interested in when they visit bet shops. Heatmaps make it easy to visualise the complex head detection data and understand it at a glance.
You can view the colourised camera snapshot from the retail location to understand where your players are gathering most. Pick the different time ranges with date selection and identify trends by previewing hot zones.

Underage betting is an occurrence all betting operators worldwide take seriously. Costly fines and responsible betting acts encourage operators to intervene and find solutions to prevent these activities.
Built-in age prediction allows any retail business to spot minors' activities based on appearance. Once this activity is followed with a notification, the responsible personnel can choose to verify the age of the person and feed the system with accurate data for any eventual appearances in the future. In addition, flags can be used to mark verified underage players and receive alerts centrally for any future activity.

You don't need to investigate hours of video junk to find the most relevant events.
Pull the footage from any location, demand only the most crucial parts and save bandwidth. The timeline component ensures footage search by face or time and identifies statuses on a scalable preview. NSoft Vision is tailor-made for businesses that want an on-point reaction to protect employees and assets.

Faster decision-making and better customer service should be the top priorities for retail-based betting operators. Live reporting provides you with real-time people counting for every location. Tracking the traffic allows you to make decisions at the right speed for your business.
Location and camera filtering allows you to pick and choose what you need at the right moment, while interactive map view allows you to see the numbers geographically.

Safety and asset loss prevention is essential for every retail business. Pick any visitor captured by the system and label them with custom-created flags.
All identity information is easily edited and customised. Notifications are available to bring full awareness. Importing facial images gives the system the ability to spot people upon appearance. This way, you have fully centralised control of all crucial activities within the business.

NSoft Vision recognises all players appearing at your locations. You can pick any player and assign the previously created label you deem most relevant. These can be players who have previously shown suspicious behaviour or activity. All identity information is easily edited and customised.
You can import identities by the images from shared blacklists and give the system the ability to spot them upon appearance before notifying you. This way, you have full control over all vandal activity, suspicious customers and blacklisted people.

Built for Bet Shops
Most bet shops track players' betting tendencies and behaviour from the ticket history or cashiers' insights. Vision reporting in integration with the Seven platform allows you to track and count your visitors without ever interrupting the betting experience, all with the power of intelligent video capturing.
The data is action-ready to bring insights that help you adjust your loyalty programs, bonuses, retail design, and more, all with the purpose of making your business smarter and keeping your customers satisfied.

Next-Generation Betting Video Management with Stark Terminals
NSoft's own self-service betting terminals continue with innovative and cost-efficient solutions. Betting terminals from now on can be seamlessly integrated with factory-made mini cameras. These IP devices can be centrally connected to an NSoft Vision system. This boost of AI technology improves retail security, hardware protection and more accurate player activity tracking. Whether your players are switching positions inside large retail venues or between multiple locations, you will know about it through the betting admin interface. This allows you to boost fraud detection by having insights into betting behaviour.
Main Features of the Vision System

Face Recognition
Integrated with any access control system for extra safety properties

Age Prediction
Detect underage players

Player demographic
Full demographic reports covering the age and gender structure at retail

People Counting
Real-time data showing the current number of people in front of a single or selected number of cameras
System Management and Scalability
The entire system can be managed via the cloud or through a self-hosted infrastructure. All the data is stored centrally and is accessed strictly via given user permission. The system can easily scale on a number of locations, camera platforms and camera devices.

Monitor and manage the system from distributed locations
Manage and customise user permissions globally
Access data from remote locations in seconds
Camera Platforms
Betting Terminals
NSoft Stark terminals can be ordered with integrated mini-IP security cameras. The terminal will be regarded as a single location or a device within a larger location for accurate tracking.
Surveillance IP Cameras
NSoft Vision is easily installed on 1500+ IP camera brands, ranging from Hikvision and Dagua to Bosch, Avigilon, Mobotix and more.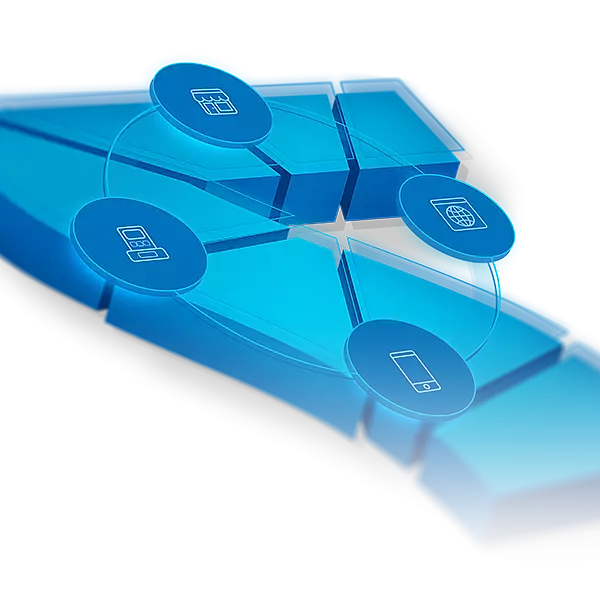 iGaming Platform
A fully modular iGaming platform to kickstart your betting and gaming business.
Learn more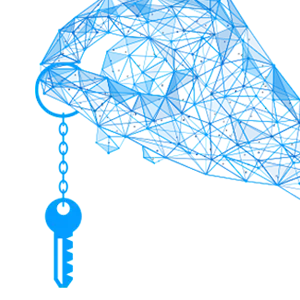 Turnkey Solution
Seven iGaming Platform is a groundbreaking turnkey solution for managing core betting and gaming business operations.
Learn more

Quick Links
Interested in our Vision AI?
Business intelligence, retail analytics and great fraud prevention is only a click away.
Get Vision