News
NSoft offers BlueOcean Gaming's casino games to its full web clients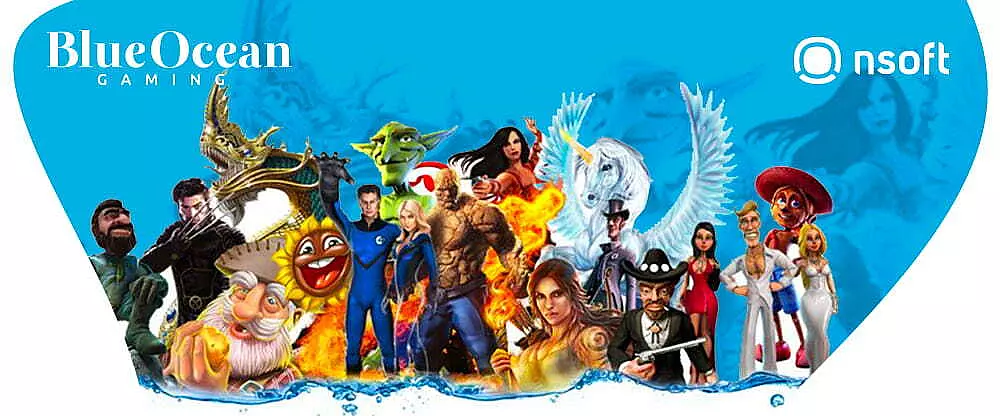 NSoft, a provider that offers thrilling games powered by their cutting-edge Seven platform, and BlueOcean Gaming casino aggregation also known as Gamehub, have joined forces to offer their partners mitigate this demanding period.
NSoft enabled casino integration to the all existing full web clients. They are enabled to integrate the full BlueOcean's Gaming casino games content.
Especially at this period, Sportsbook operators are constantly looking how to minimize the effect of the worldwide situation on their income. Finding the alternative solution and offering virtual sports, casino slot games and live casino has never been easier with NSoft's casino integration. NSoft offers it all on its premium Seven betting platform and additionally offers BlueOcean Gaming casino content with more than 5,000 casino games.
Lazar Miučin, Strategic Partnership Manager at NSoft, said: ''NSoft's offer of industry's leading virtual games content is, especially now, during the period of new normal, among the top requested content in the industry. Being able to offer our top-performing products complemented by superior BlueOcean Gaming casino games catalogue will definitely take our partners a step ahead of the competition.''
Dejan Jović, CEO at Blue Ocean Gaming adds: "NSoft as our existing partner has already recognized the quality of our plug and play system – as we use existing integration between us and operators, we can react fast and add fresh virtual sports content to operator's betting websites in a matter of a couple of minutes. Cooperating with NSoft, a leading software provider, is yet another proof of our excellence."
Gamehub, BlueOcean Gaming integration platform for casino games, is currently offering more than 70 online casino game providers and is still constantly expanding its offer and usability improvements. Clients can benefit from a set of additional features such as Free Round API, Game History API, Unified Jackpot Feed API, which are available via existing API integration and are easy to use, time-saving and designed with a purpose to help grow existing online casino businesses. New game providers are added regularly and daily new game releases are available instantly on the day of their release.
Find out more on NSoft's offering and contact NSoft sales team at [email protected].
Tags:
Didn't Find What You're Looking For?
Our team will be happy to guide you through our products and services.
Contact us