People@NSoft
NSoft office in Maglaj
We have started a trend - we want to see more IT companies in communities like Maglaj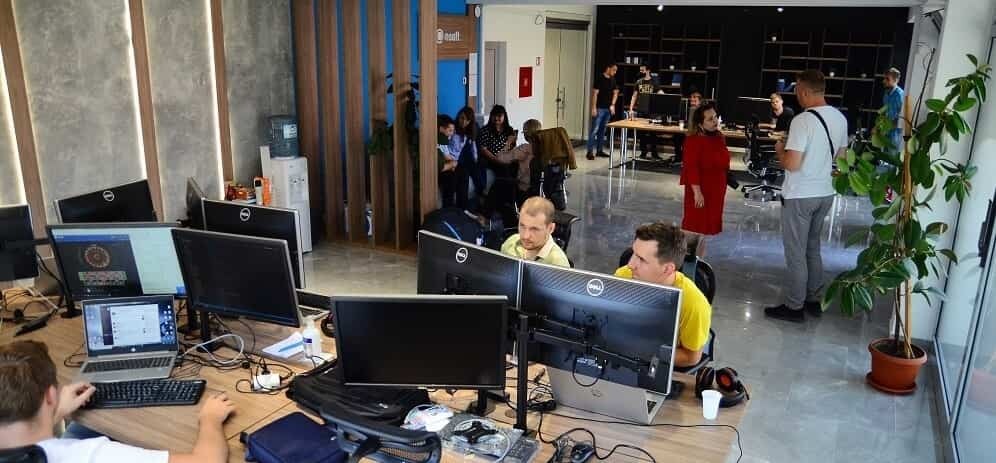 NSoft is an IT company from Mostar that employes 240 young, highly skilled people. Together with sister companies, the number rises to over 300.
In just 13 years, NSoft has established itself in the global market as a reliable partner that offers top-notch software solutions for the gaming industry. NSoft's product portfolio extends beyond iGaming and sports betting. NSoft teams develop applications and systems like Vision, a video management system for surveillance and business analytics, and Rolla, an activity and health monitoring app.
NSoft opened an office in Maglaj in Q1 2020. Still, the lockdown postponed the official opening so NSoft's Maglaj office had its opening ceremony in the first days of August. We presented our employees, modern working space and interns who got the chance to gain their first working experience there.
"I am very proud of the fact that we have attracted to Maglaj a company as sucessfull as NSoft. Ana Sović, now my colleague, represented NSoft at IT Challenge event back in April 2019. We talked to her about this bold idea to bring NSoft to Maglaj, but never thought that it will all be arrange so quickly. In December 2019 we were furnishing the premises and in January 2020 signed employment contracts with employees. This has been exciting year for us and we are looking forward to expanding our office," said Saša Stanić, team coordinator and head of the NSoft office in Maglaj.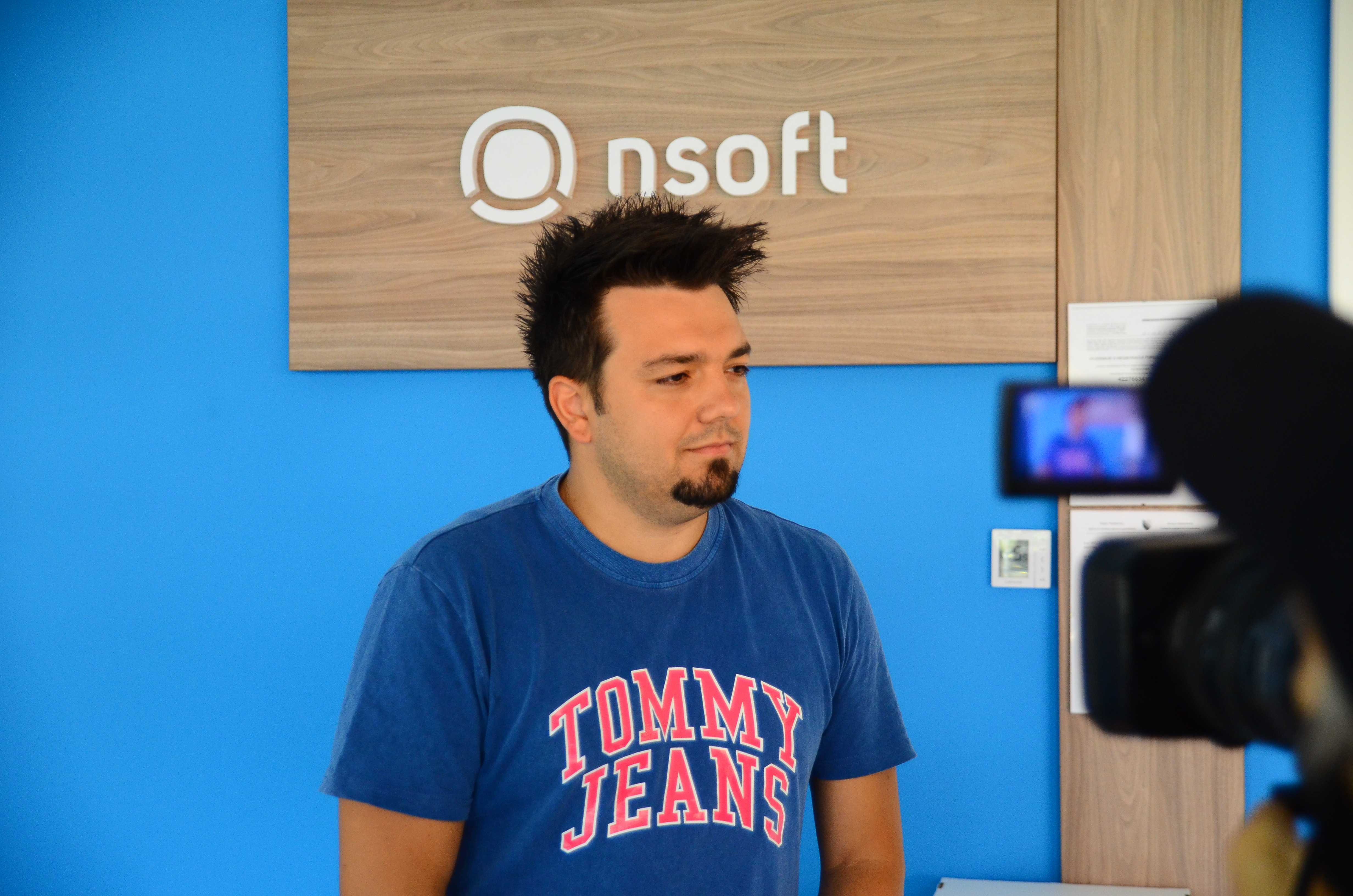 Ana Sović, Head of Business Operations at NSoft, was the biggest promoter of the idea that IT companies should approach a quality workforce in this way: "IT companies are pioneers of remote work. In addition to making work from home more popular, we believe that commpanies should approach qualified staff in small communities by enabling them to stay in their hometowns, like Maglaj. Encouraged by the success of the previously opened branch of the Spark School - IT Hub Maglaj by Spark, we decided to open an NSoft branch here. We are proud to be pioneers of IT industry in Maglaj."
" In 2019 we have extended our sales team with colleagues settled in Serbia, Costa Rica and Singapore in order to oversee our business operation in over 40 countries. Nevertheless, our development teams are all settled here, with no outsourcing, so we always search for IT experts and developers here. For us, Maglaj is a quality investment and I am pleased that our colleagues from Maglaj fit in great with NSoft," said Igor Markovic, CFO of NSoft during the visit to Maglaj office.
NSofters pointed out the excellent cooperation with the leadership of the municipality of Maglaj, both the mayor and the municipal services, during the process of registration of the branch and other activities that accompanied this project.
NSoft's office in Maglaj has 200 meters square of usable space. It is a modern workspace and a space for relaxation and rest with a maximum capacity of 20 work units. Maglaj currently employs 5 programmers along with 6 former SPARK school students who are now doing an internship at the NSoft office in Maglaj.
Tags:
Didn't Find What You're Looking For?
Our team will be happy to guide you through our products and services.
Contact us