Interviews & Editorials
NSoft's CTO: Prioritising R&D in a challenging market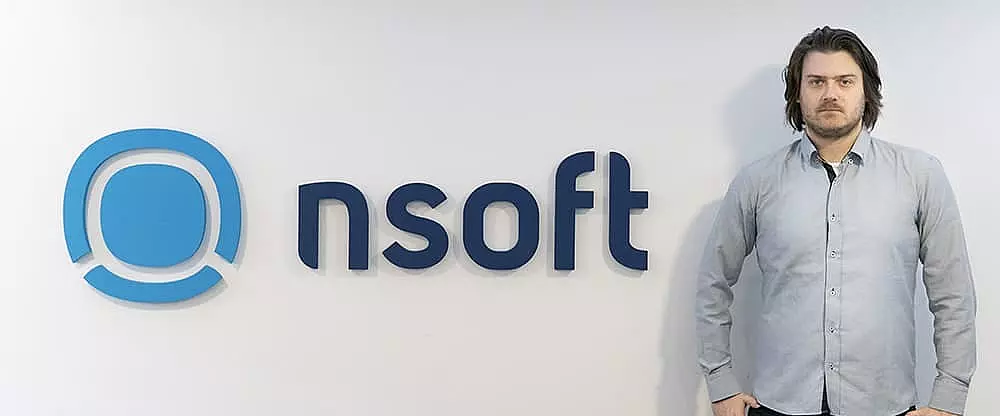 Technical aspects of the company's strategy
Jadranko Dragoje is CTO at NSoft, has a long-term involvement and expertise in the IT industry, insurance and private entrepreneurship that made him excel as a developer, strategist and solutions architect.
He is responsible for the development of the technical aspects of the company's strategy and its alignment with business goals. By ensuring further development of NSoft's established products and coordinating the futuristic AI solutions, he successfully fosters the development department towards the long-term technical goals of the company.
Efficiency, compliance and growth
All eyes are on the gambling industry, from regulators to consumers to the media, and now more than ever businesses must prioritise efficiency, compliance and growth. However, many legacy solutions were built with the challenges of the past in mind, and even more recent developments leave companies wanting in terms of flexibility and ease of use.
Mr. Dragoje says the company has always significantly invested resources to R&D, with a view that doing so sustains the company's energy and relevance to the market.
He explains: "Apart from obvious reasons, the goal of our innovations is also to create a more efficient work environment as repetitive work is probably one of the biggest morale killers. In a highly competitive market, you have to differentiate yourself from the competition and I believe we have done so in the past and even more in the last few years. NSoft is expected to offer something astonishing every year and we accept that challenge continuously."
R&D strategy that works
Mr. Dragoje says the key areas for research and development at NSoft largely focus around upgrading its betting platform solution by integrating additional software to boost the feature set the company offers both for retail and online.
The first of those is NSoft Vision, software which offers standard features to the industry, such as continuous recording and playback. Additionally, advanced features such as motion detection recording, age and gender prediction, face recognition were added.
Mr. Dragoje says: "The true power of NSoft Vision comes from its smart, robust underlying AI services and other video processing methods that analyse video streams with the purpose of detecting motion, heads, people, their age, gender, count etc. Such features are explicitly intended to save time and energy for surveillance operators, help businesses in everyday activities, as well as to improve the search of recorded data in general. These features are constantly getting better thanks to machine learning."
Developments, such as these features are essential for implementing and validating "Know Your Customer" requirements like age limit for betting, combating are reducing fraud by introducing alerting system inside retail shops, etc.
The company's first goal with this after initial release, Mr. Dragoje says, is to integrate it into NSoft's retail solution.
Another example is the development of NSoft's Chameleon platform, which aims to remove the repetitive development work and offer betting enterprise clients the opportunity to create and configure advanced applications themselves.
Dragoje explains: "Think of it as an application factory where the assembly line is always running producing high quality customised products with little effort."
Meeting the challenges
As well as the challenges facing the wider iGaming industry, any company striving to invest significantly into innovating its services has a further set of challenges to meet.
Mr. Dragoje says for NSoft, this was balancing satisfying and prioritising the company's clients and needs as well as the internal ideas and technical debt that comes with creating new products while expanding into new markets.
He continues: "Apart from that, quality development resources are scarce, so further optimisations and an increase in efficiency are needed. Our goal is to remove repetitive development time by componentising every part of our platform so it can be used as building blocks by business people to create applications to suit their needs."
This, he says, will dramatically reduce time to market, as customising NSoft's products will "be a breeze", allowing developers to solve new, complex problems instead of repeating what they have done before.
Facing the future
Ultimately, Mr. Dragoje says, the key motivator for most, if not all innovation is preparing for the future, especially the challenge of new markets and regulations.
"As we continuously grow in business, our technology has to grow even faster. For this reason, besides scaling challenges, quickly releasing a product that complies with the new regulation is a priority."
Unfortunately, with regulators each having unique requirements and needs, Mr. Dragoje says this isn't always easy and it slows down the betting process.
"This is where solutions such as Vision come to the rescue. For example, some regulators require for the operator to enter punter details when the payout is above a certain limit. This requires additional work from the operator and it slows down the entire flow. Using our recognition system this could be automated so that data is already entered when punter comes to the desk."
Tags:
Didn't Find What You're Looking For?
Our team will be happy to guide you through our products and services.
Contact us