Interviews & Editorials
The importance of omnichannel in the betting and gaming industry
By Marko Zelenika, Regional Sales Manager at NSoft Company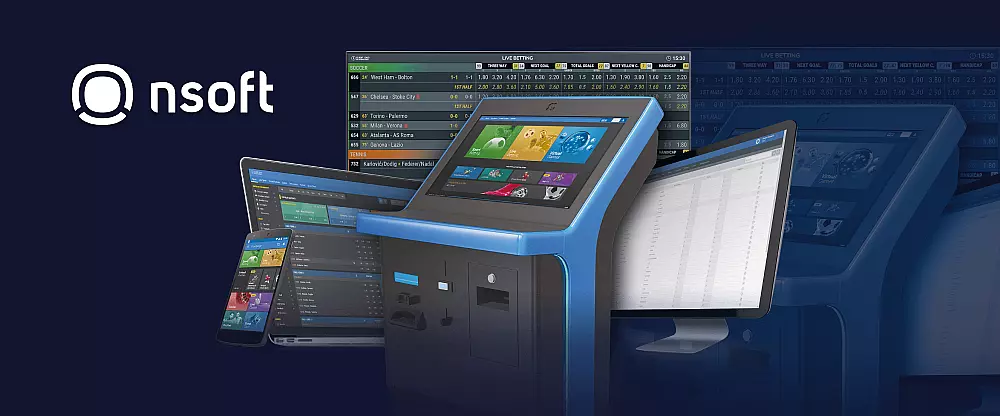 Technology development changed customer handling in every industry for the better

Omnichannel experience helps build brand loyalty and empowers the brand

The use of AI in the betting and gambling industry enables data-driven decisions
Two weeks ago, I attended the ICE London 2022 event together with my colleagues from NSoft. The gathering of such size left a feeling of excitement about the further development of the iGaming industry. With more than ten years of experience under the belt, NSoft is more than ever set to tackle the new challenges in product development and market positioning. I am glad to see how well companies blend online and offline presence and excited to witness this change.

Since the global COVID-19 pandemic hit the world, it changed our perspective on many things, among them on how we work, communicate, have fun and live in general.

Even before the pandemic, the rise of the Internet and technology, in general, changed the traditional way of handling customers in every industry, betting and gaming especially. The faster technology advances, the more data we gather.

While the use of mobile devices to place sports wagers is on the rise and that number is also expected to increase in the upcoming years, some might think that retail betting shops are cumbersome for the company, considering operational costs but yet they are still holding on and co-existing with self-service betting terminals, online and mobile apps, as a way of providing service to the players. After the disruptive 2020, 2021 has proven to be a much stronger year for retail betting.
What is omnichannel and why is it important?
A few years ago, I was visiting my friend in Ireland, Downings Letterkenny Co. Donegal.
For the ones that are bad at geography, Downings is in the northwest part of Ireland, so far that you can see the coast of Greenland from the Donegal shore on sunny days, although there are no sunny days in Downings.

It was Friday night, and my friend told me: "Manchester United is playing tomorrow; odds are good, let's play on them!"

My initial reaction was that betting on Man Utd is a lost cause, but I'm willing to participate for the sake of fun! - but where to place a bet?

Then, Saturday morning, an old gentleman arrived at the hotel. He was collecting bets from the crowd, after that he went to the next big city, placed bets in a local bet shop, and he was doing so every Tuesday and Saturday morning. Full service as some would say.

Not sure what his deal with the bet shop brand was, but willingness to offer customers a solution where there isn't any is what omnichannel is all about.
Putting the customer/player first! - Especially nowadays, players must get what they want, when they want it and no matter where they are!

Sportsbook, virtual games, casino slots, lottery etc must be available all the time, never mind if it is in the betting shop/retail, on the terminal, website, mobile betting app, or an ol'man visiting small villages on the coast.
Building brand loyalty with a modular iGaming platform
To build your brand and brand loyalty with players as well, there is a certain expectation involved - one brand provides a full gambling experience with the same offer on each channel: retail, self-service betting terminals (SSBTs), responsive online, and mobile dedicated app! - a native one, both for Android and iOS, not just "mobile view" sold as an app, with several paying methods.

NSoft platform offers just that, a great Sportsbook solution with Pre-Match and MTS In-Play, based on Sportradar feed; Virtual Games, Casino games and Lotteries (based on Sportradar UOF) on every distribution channel.

The expectation is that the symbiosis between channels is smooth and flawless. The player can, with an account, transfer the money, collect bonuses and rewards between channels as well as play whatever he wants without too much hassle on each distribution channel.

Brand presence must be equal. There is no cutting corners in gaining players' trust, and operators have to go above and beyond to succeed.
The potential of AI in the betting and gambling industry
Small betting shops in retail are a thing of the past, and they have been overturned by new big and flashy shops that look more like a state of the art sports bar than a traditional bet shop.

Big TVs on the wall streaming your favourite sports match, SSBTs section for In-Play betting, a variety of slots, a cocktail bar and a dining area is what modern-day betting shops now look like! - and it is not just a betting shop, it is an entertainment centre.

Not knowing what captivates their attention at first glance could mean losing a customer. Customers need to feel they are finding the right products in the right places, intuitively. That is where your guidance is crucial.
NSoft Vision is a Video Management System built to seamlessly work with IP cameras you already own, and it is much more than just a security system.

With AI features like age and gender prediction, face recognition, heat maps, people counting in the shop and flagging the vandals or blacklist players, as well as VIP players and the fact that all of that data comes from one user-friendly software like NSoft Vision, you can be sure that with you will take full potential of every single bet shop.

The main advantage of these features is to make factual data decisions. Understanding customer behaviour helps make relevant decisions to improve customer satisfaction.
Camera heatmaps are a way to see not only where people spend their time in retail but in what quantity and at what time intervals. Each camera collects and displays heatmaps; multiple heatmaps can be viewed simultaneously, and also up to three hot zones per camera can be viewed. A heatmap view allows you to see the rich traffic data for each hot zone.
Long Story short...
To survive in the digital age, retailers need to embrace new technologies to make players even more engaged and use the possibilities of the online world to integrate digital and physical seamlessly in providing the players with a consistent gaming experience.


Long story short, players engage more with omnichannel operators, spend more money with them, and consequently stay as their loyal customers who are coming back more often to the betting shop, website, and mobile app exploiting all the possibilities that the brand offers.
Tags:
Didn't Find What You're Looking For?
Our team will be happy to guide you through our products and services.
Contact us