Interviews & Editorials
7 Reasons Why Retail Betting Here to Stay
by Boris Krtalić, VP of Sales and Business Development at NSoft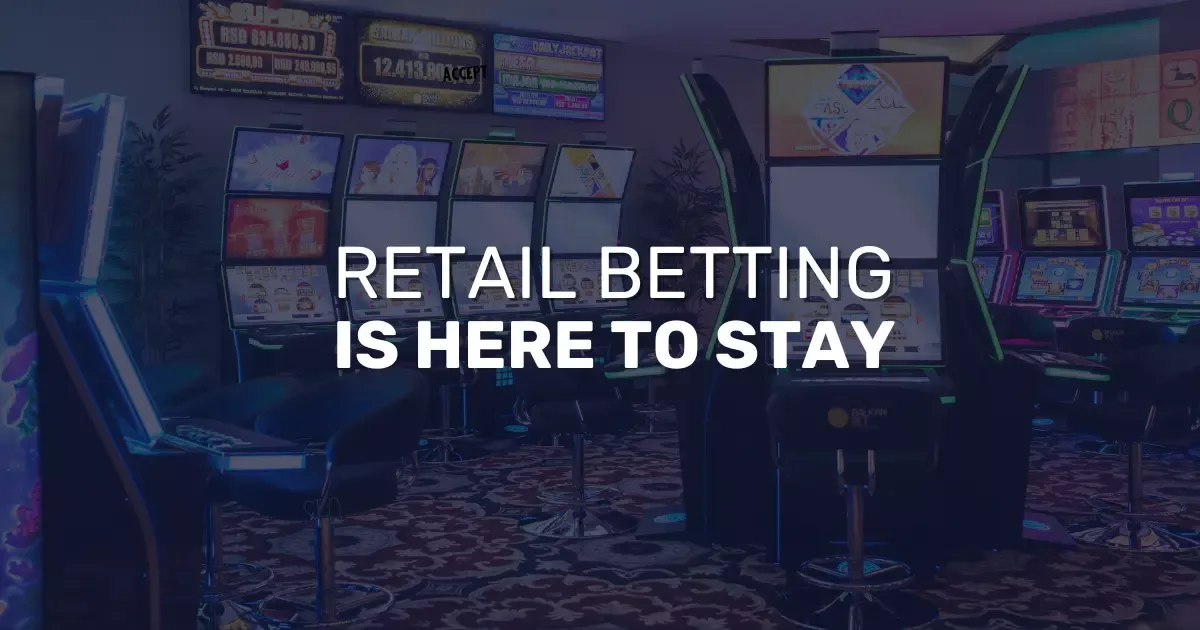 Let's be honest. When we gather at industry events, the buzz is all about digital transformation. But between sips of coffee and networking, we find ourselves pondering a fundamental question: Amidst this digital rave, where does the traditional retail betting shop stand? Let's dig deeper.
1. The Not-so-Worldwide Web #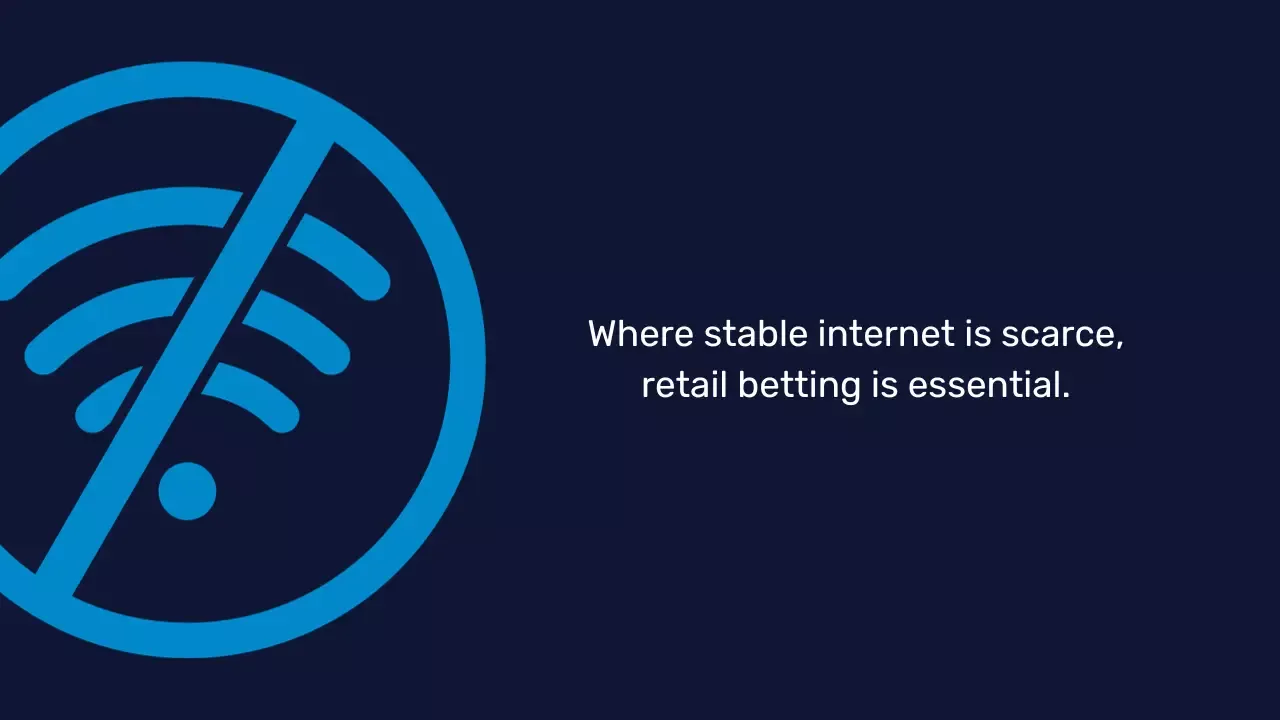 First things first: Not everyone's living in a 5G wonderland. In many parts of the world, stable internet and fancy smartphones are still a luxury. We're looking at vast areas in regions like Africa, South Asia, and even pockets of Eastern Europe. Here, it's not about refusing to embrace tech; it's about what's available and accessible. Retail betting shop, often at the heart of the community, isn't an old-school choice—it's the only choice.
2. Instant Cash, Instant Joy #
Digital's great, but here's something it can't replicate for your customers: the feeling of cash in hand moments after a win. In a betting shop, they can chat about the odds, watch the game, feel the adrenaline, and if Lady Luck's on their side, walk out a bit richer. No waiting for bank transfers or navigating through digital wallets. It's the kind of instant reward that's hard-wired into our brains to love.
3. Retail's Shiny New Tools #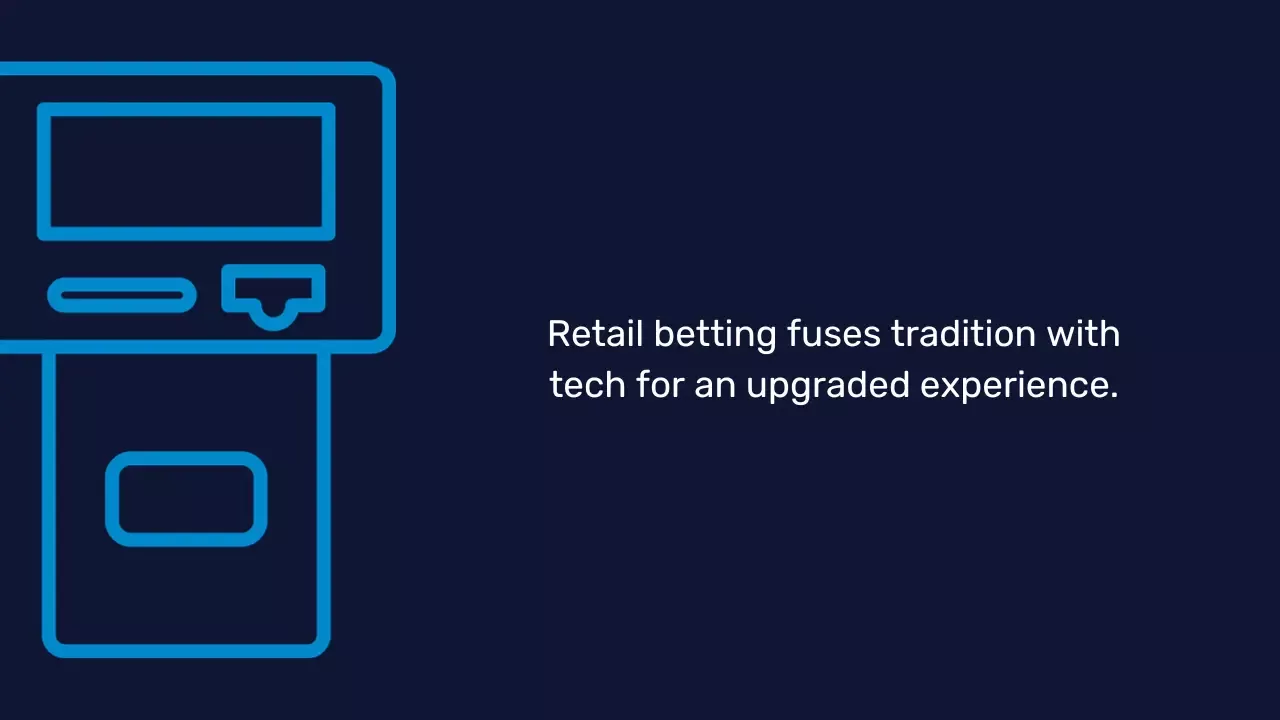 Contrary to popular belief, retail betting isn't stuck in the past. Step into a modern brick-and-mortar shop, and you might be surprised. From interactive betting kiosks dishing out live stats to immersive screens showcasing games, retail is embracing tech, not shunning it. The goal? Keep the punters enthralled, blending the best of both worlds.
4. The Pulse of Live Energy #
Betting isn't just about placing bets. It's about the ambiance, the camaraderie, the collective gasps when a game takes a sudden turn. Digital platforms might offer convenience, but replicating the electric atmosphere of a packed betting shop on match day? That's a tall order.
5. Accessibility Matters #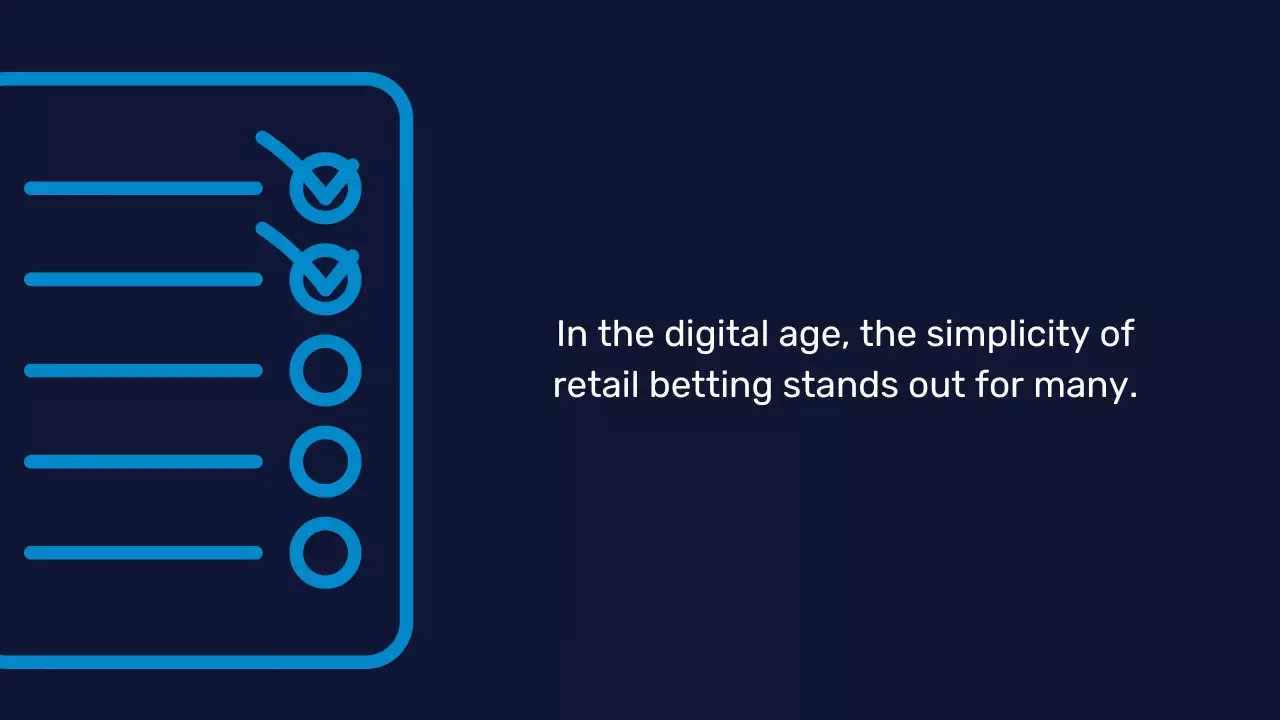 While younger punters might navigate betting apps with ease, it's a different ball game for the older lot. The beauty of a brick-and-mortar shop is its straightforwardness. No swipes, no confusing menus—just good old betting. And if there's a hiccup? A friendly face is right there, ready to guide. In a world that often feels overwhelmingly digital, there's a lot to be said for the human touch.
6. Trust in the Familiar #
There's an underlying trust when you can see where your money's going. Walk into a retail betting shop, place your bet, chat with the staff, maybe even share a joke or two. In an age where online scams are, unfortunately, part of the daily news cycle, there's something reassuring about a physical space. You know the location, recognize the faces, and there's no lag or loading screen. It's that old-school, straightforward transaction many punters still swear by.
7. An Adaptive Beast #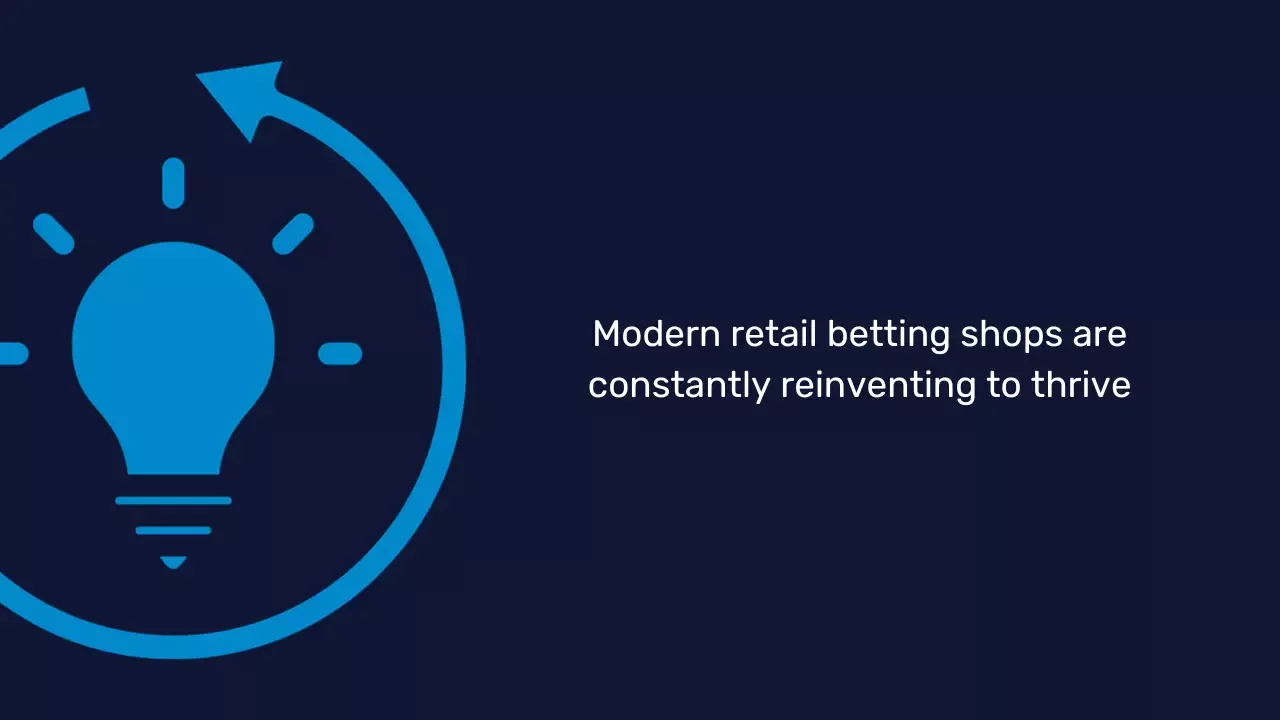 Retail's not resting on its laurels. These spaces are observing, listening, and tweaking their offerings. They've seen the digital revolution and responded in kind. Gone are the days of dimly lit spaces with worn-out chairs. Modern shops sport sleek designs, interactive touchpoints, and even food and drinks to keep punters refreshed. It's a blend of tradition and innovation, ensuring they remain relevant in a fast-paced world. They're not just surviving; they're thriving by continuously reinventing themselves.
Wrapping Up #
As industry insiders, let's be clear: we're not playing favorites. Online betting has its rightful place in our domain. But counting out retail? That's a rookie mistake. Retail betting shops, with their unique flavor and undeniable charm, are going nowhere. These business models have evolved, adapted, and are here to stay. And for those who've written them off? Perhaps it's time for a revisit.

Tags:
Didn't Find What You're Looking For?
Our team will be happy to guide you through our products and services.
Contact us