Interviews & Editorials
How to start an online betting business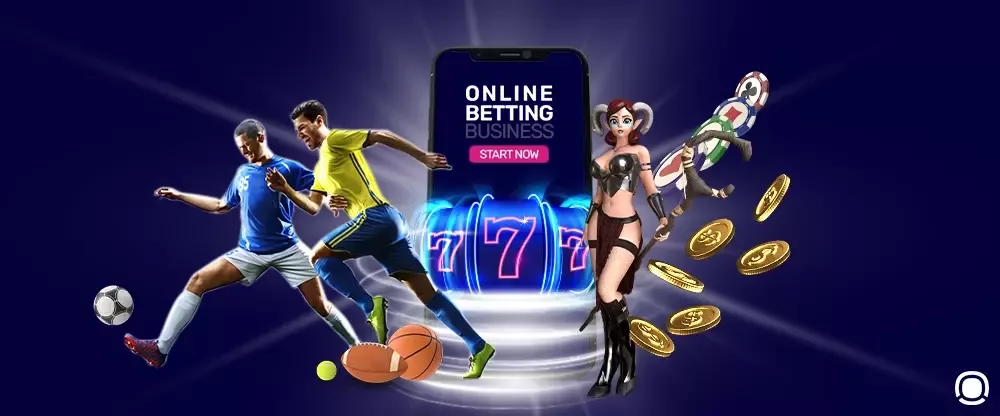 The betting and gaming industry is booming. In 2020 the online gambling software market size was 66.72 billion. According to another analytics, the online gambling and betting market was worth around USD 61.5 billion in 2021 and is estimated to grow to about USD 114.4 billion by 2028. For comparison, the global industrial IoT Market size was USD 74.28 billion in 2019 and is forecasted to reach USD 128.09 billion by 2027.
The size of the market is impressive, and if you see yourself as a part of this ecosystem, you should do your homework: explore all possibilities and know your market, clients, and competition.
A must-have for starting new betting business
As in any business, the essential thing is prep work. At least 80% of your effort should be dedicated to research and preparation. Here are the top five things you should have in mind:
Capital

Licencing

Right supplier

Right offer

Marketing and expansion potential
Capital
Nothing much to say here - every business is an investment, so you should know your limits and have all costs in mind. Paperwork tends to be time and money-consuming but to get it right, there are no shortcuts here. Choosing the right platform supplier comes with costs as well. You'll probably have a fixed setup fee and monthly fees, or you can agree on a revenue share model, meaning that there are no fixed costs, but you and your supplier will share the profit (and loss) per the partnership agreement.
Licencing and registration
To do business legally, besides company registration, your online betting business has to be licenced. Many authorities can grant you a licence, and the two most popular are gambling licences obtained by Malta Gaming Authority (MGA) and the one issued by Curacao. Depending on the territory you are planning to do your business, you can apply for a local licence - the licence issued by your resident country that is territorially restricted.
The advantage of MGA or Curacao licence is that they cover many jurisdictions, so you can expand your business to all the territories covered by the licence. For example, the MGA licence covers all countries where gambling is not prohibited and all EU member countries that do not have their local gambling regulator.
Typically the licence is issued for five years. Besides initial costs, you'll pay a tax of 2% on net profits in Curacao, while the MGA license holder must settle the Gaming Tax set at 5% of the revenue.
The licencing process can last up to six months.
Betting supplier, web domain registration
One of the essential steps in setting successful betting business is choosing the right iGaming platform. You'll want to have a reliable partner. It would help if you took your time to explore available options and select the partner that can deliver for a reasonable price. Explore available business models, the versatility of game portfolio software provider's offering, reputation, payment options, can it provide front-end customisation and so on. These are just some questions to which you should know the answer before starting the negotiation process.
Some supplier offers hosting as well, so you won't have to worry about this technical issue, but don't forget to choose and register an appealing domain name that will represent your business proudly.

Right offer
Before you even start the process, you probably know what your web business will look like and what kind of games you want to provide. You probably already know the competition; you have explored the best sites available on the market and their blue chips. Nowadays, most betting sites offer all types of games: rich casino content, sports betting, virtual games, live casino, and skill games.
You might want to add social games and casino rooms where players can engage with virtual games to win free spins for casino content, or you want to have a top-notch sportsbook on display with other content as supporting pillars. It depends on your budget, market, aspiration, and, finally, players' habits. The plethora of games you will offer will influence web design and functionalities.
Consider installing a live chat option, as it can be an excellent tool for players' engagement and a valuable source of intel on players' satisfaction. You'll get feedback directly from your audience about what is good and what needs to be improved.
Marketing
When designing the web page for your business, we recommend trusting it with experts. Get professional UX/UI designers, preferably with experience in the betting and iGaming industry, to compile the most beautiful, neat web presentation for your online bet shop. They will keep an eye on so many tech-related details so that your site won't be just visually appealing but also fast and functional. The betting supplier you chose will most likely offer you a proven web template that can further be customised to some extent to suit your needs.
The market is very competitive, especially in the online channel. Many great online betting companies are operating worldwide, so small operators should decide on their competitive differentiators. The differentiator is based on what customers value, such as functionality, brand, pricing, bonus systems, or customer service. It can be anything. If you are going to operate within one ethnic or regional group, you should find what customers from that group love and stand for.
When you know your differentiators, invest in advertising. You are an online business, so most if not all of your activities should concentrate on online advertising. Set up social media accounts. If most of your audience is on Facebook, don't waste your time and energy on anything else. If they are on Twitter, then Twitter it is. Be relevant, genuine, and regular in posting and engaging with your audience.
Tags:
Didn't Find What You're Looking For?
Our team will be happy to guide you through our products and services.
Contact us