Interviews & Editorials
The Future of iGaming and Betting: 9 Key Trends Shaping the Industry
by Zora Vidmar-Kurtović, Legal and Compliance Department & Amir Obralić, Marketing Department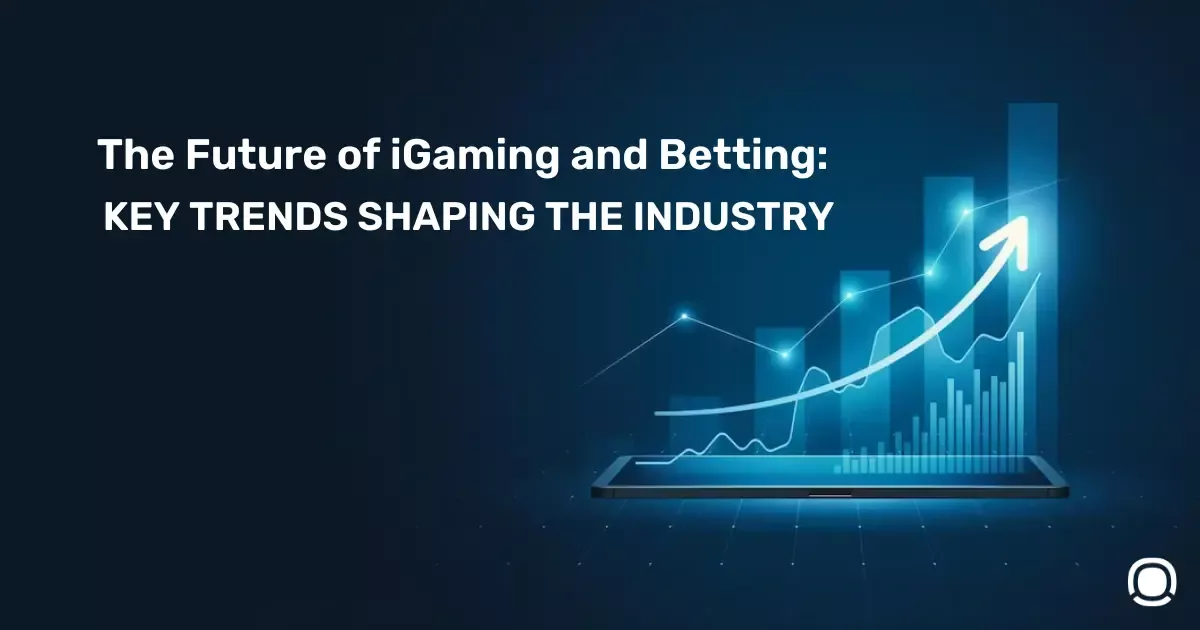 The iGaming and betting industry is on an upward trajectory, fuelled by technological advancements and a shift in consumer preferences towards online entertainment. As the industry continues to evolve, several key trends are emerging that are expected to shape the future of iGaming and betting. From immersive experiences with live dealers and virtual reality to the expansion of markets and the power of data-driven decision-making, let's uncover the exciting path ahead for iGaming and betting.

1. Live Dealers and Virtual Reality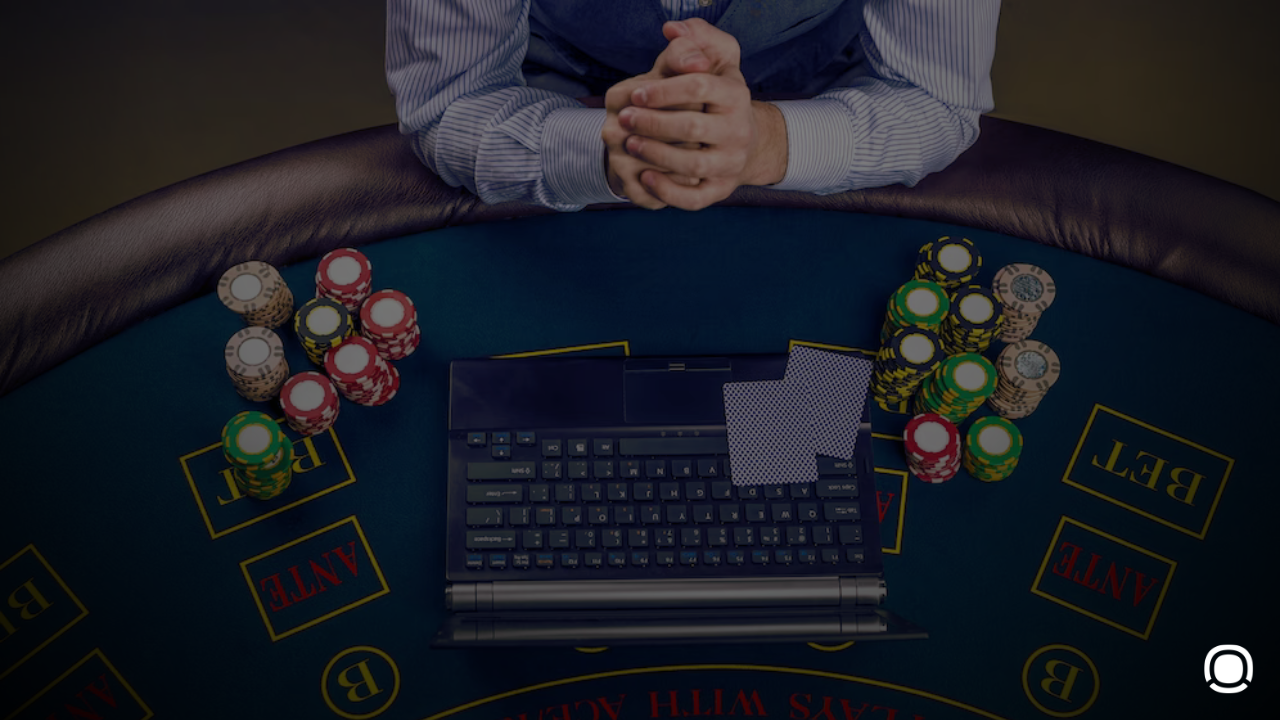 The state of play: The rapidly advancing technologies of real-time dealers and the up-and-coming virtual reality (VR) innovations are significantly transforming the iGaming industry, changing the ways players interact with online gaming platforms. By creating immersive experiences that echo the excitement of traditional casinos, these technologies are bringing a new level of engagement and energy to the virtual world. Given the ongoing buzz about the metaverse, these innovations are poised to play a pivotal role in shaping the future trajectory of the industry.
Trendsetters: Platforms like Social Club VR and SlotsMillion are at the forefront, pioneering immersive VR gaming experiences. Live dealer games, on the other hand, are gaining traction across US, Europe and other emerging markets, enhancing player engagement and satisfaction. Innovative companies like BetGames, OnAir Entertainment and Evolution Gaming are driving this growth by integrating live dealers into their games, with plans to expand their global footprint in the coming years.
Yes, but: Despite the promise these technologies hold, there are significant challenges that could hinder their widespread adoption. The industry grapples with player skepticism towards the practicality of VR, high costs of hardware, and the lack of compatible content. Furthermore, while live dealer games are gaining popularity, their spread is reliant on regulations and market developments. Regardless of these challenges, these are key spaces to watch, with potential to reshape the iGaming industry in 2023 and beyond.
2. Live Stream Betting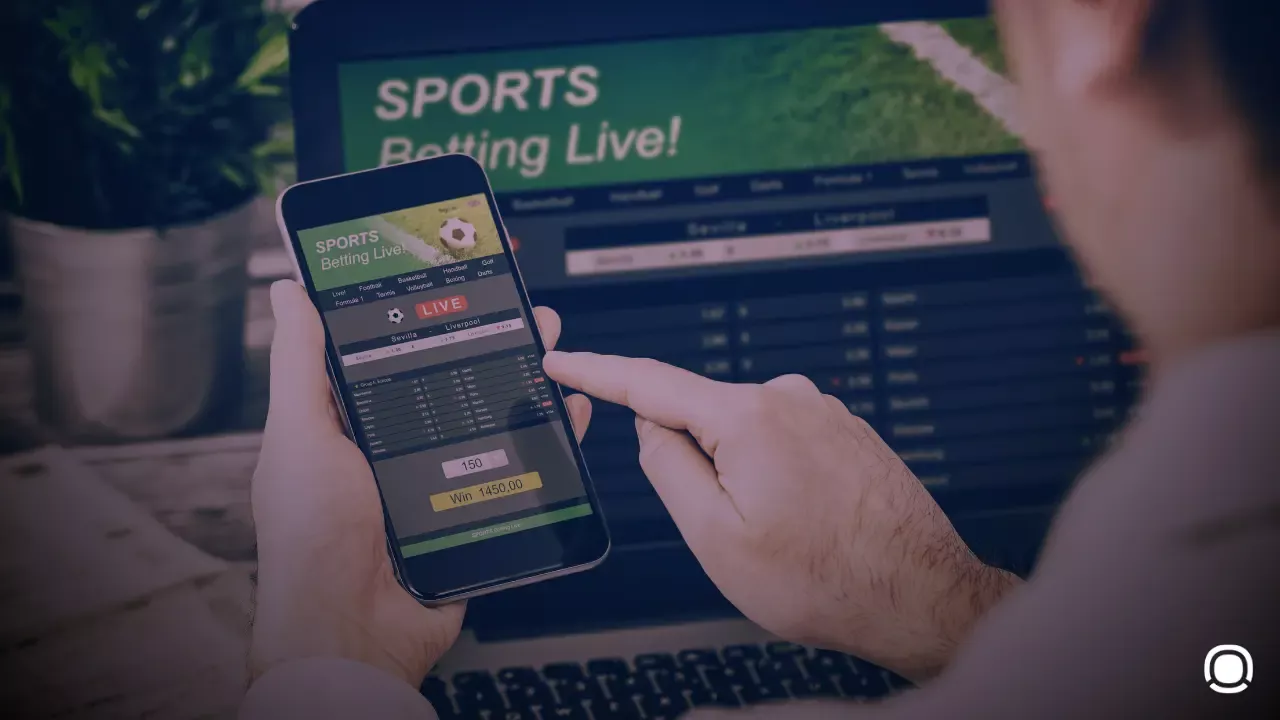 The state of play: The introduction of live stream betting has marked the dawn of a new era in the betting industry. This trend, which allows players to place bets while engaging with a live game, is augmenting the traditional betting experience. With the help of advanced technologies, betting platforms are now able to offer real-time game streaming along with wagering, bringing a new level of immersion and interactivity to users.
Trendsetters: Caesars Sportsbook offers live stream betting for NFL games, Oddin specializes in eSports, and Sportradar covers 17 diverse sports such as tennis, basketball, and soccer. These forward-thinking companies leverage machine learning and live streaming technologies to establish a groundbreaking standard in immersive, real-time betting experiences. The gambling stream industry is also shifting as Trovo, Mixer, and DLive gain traction over traditional platforms like Twitch. Some Twitch streamers are moving to Kick, a platform that prioritizes individual creators and allows them to shape the live stream betting experience.
Yes, but: Regulatory barriers, such as licensing for streaming gambling sites, could impede the growth of live stream betting services. Uncertainty looms over the future of emerging platforms like DLive and Kick, as they strive to fill the void left by Twitch. Nonetheless, the success of companies like Caesars and Sportradar might inspire other sportsbooks to adopt similar features, expanding live stream betting to additional sports leagues. Despite the challenges, the combination of live streaming and betting marks a promising new era for sports wagering.
3. Latin America as an Emerging Market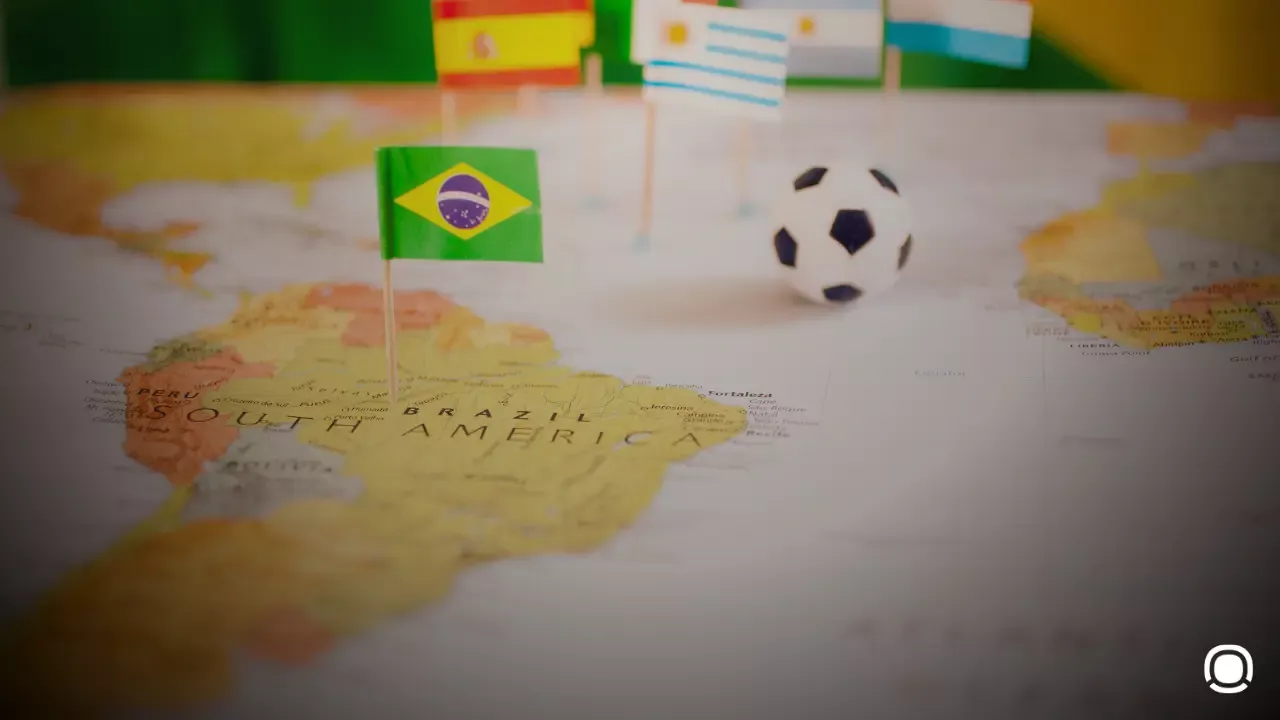 The state of play: Latin America is quickly becoming a significant player in the iGaming industry. Peru has regulated its gambling market, while other countries are expected to follow suit. Argentina has fragmented legislation, and Brazil legalized sports betting and lotteries. Mexico has comprehensive regulations but limited incentives, and Colombia operates under a single-license system. Uruguay and Chile only allow state lotteries, not online gambling.
Brazilian boom: In the maturing LatAm market, Brazil stands out with its substantial population, widespread online user base and avid sports enthusiasm. Interestingly, crash gambling has also gained sudden popularity in the country. Although obtaining precise data in an unregulated market is challenging, a survey by The Organizações Globo indicates that betting is capturing the attention of Brazilians, with the sector's turnover increasing from R$2 billion (US$360m) in 2018 to R$7 billion (US$1.25bn) in 2020
Regional opportunities: Latin America, with a population exceeding 671 million people, a growing middle class, high mobile adoption rates, and ongoing regulatory changes, presents ample opportunities for operators and affiliates to expand their presence. In addition to Brazil, Argentina holds significant potential for iGaming growth. Despite some provinces yet to allow online betting, overall regulatory progress is moving in the right direction. Industry events like SiGMA Americas further underscore the region's increasing importance, positioning Latin America as a promising market for future iGaming expansion.
4. Expansion of US Sportsbook Market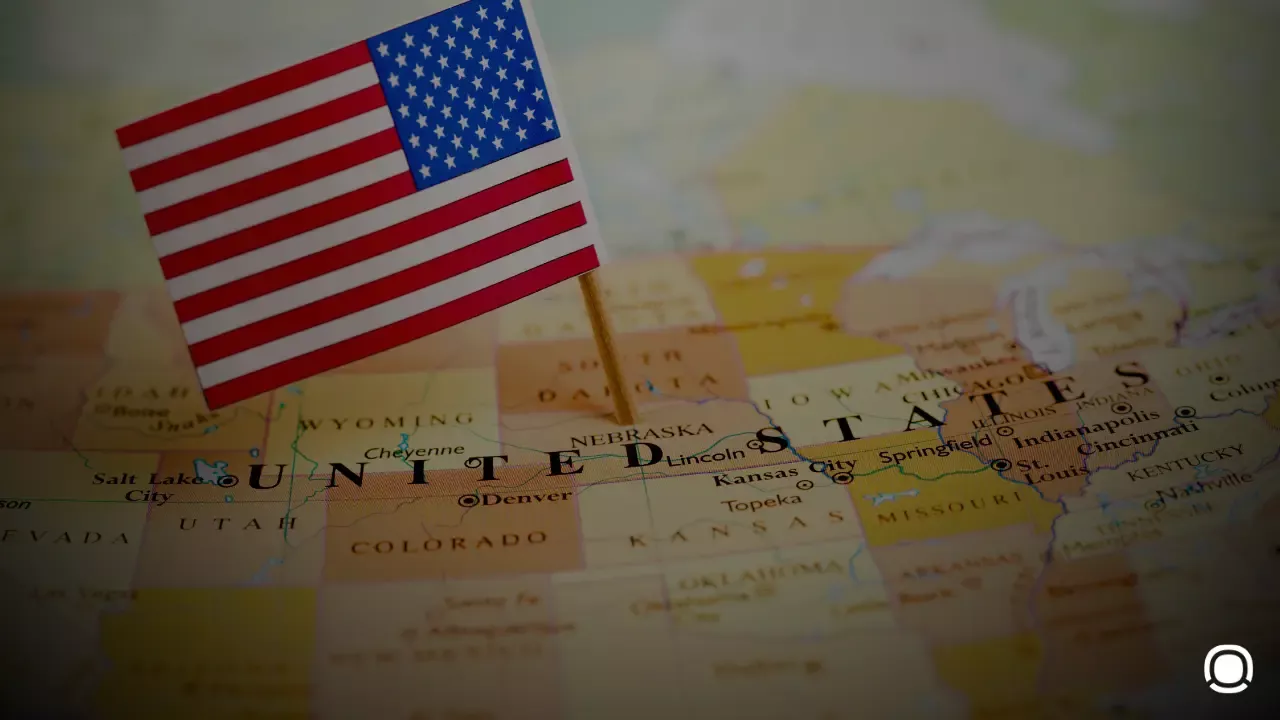 The state of play: The U.S. sportsbook market is burgeoning, with several states like Ohio and Massachusetts introducing online gaming legislation and launching services in early 2023. Industry heavyweights like BetMGM and FanDuel are gearing up to capitalize on these legislative changes. Forecasted to reach a gross win of $23.2 billion by 2030, according to H2 Gambling Capital, the potential for growth is significant, both in states where betting is already legal and in those expected to follow suit.
Growth prospects: Despite robust growth already underway in states where sports betting is legal, there is potential for further expansion. When benchmarked against key European markets, the U.S. is generally on par in terms of sports betting gross win as a percentage of GDP. However, anomalies such as the inflated gross win due to excessive bonusing in the U.S. suggest that actual customer losses are lower and hence the possibility of further revenue growth.
Market dynamics: Looking ahead, in-play wagering is anticipated to be a major growth driver. Currently accounting for around 50% of the U.S. sports betting handle and 44% of sports betting gross win, it is expected to gain significant traction, especially in "stop-start" sports like basketball and tennis. Given these trends, the U.S. sportsbook market is poised for continued growth as more states embrace online gaming, further fostering the development of the iGaming industry.
5. Local Regulation and Payment Methods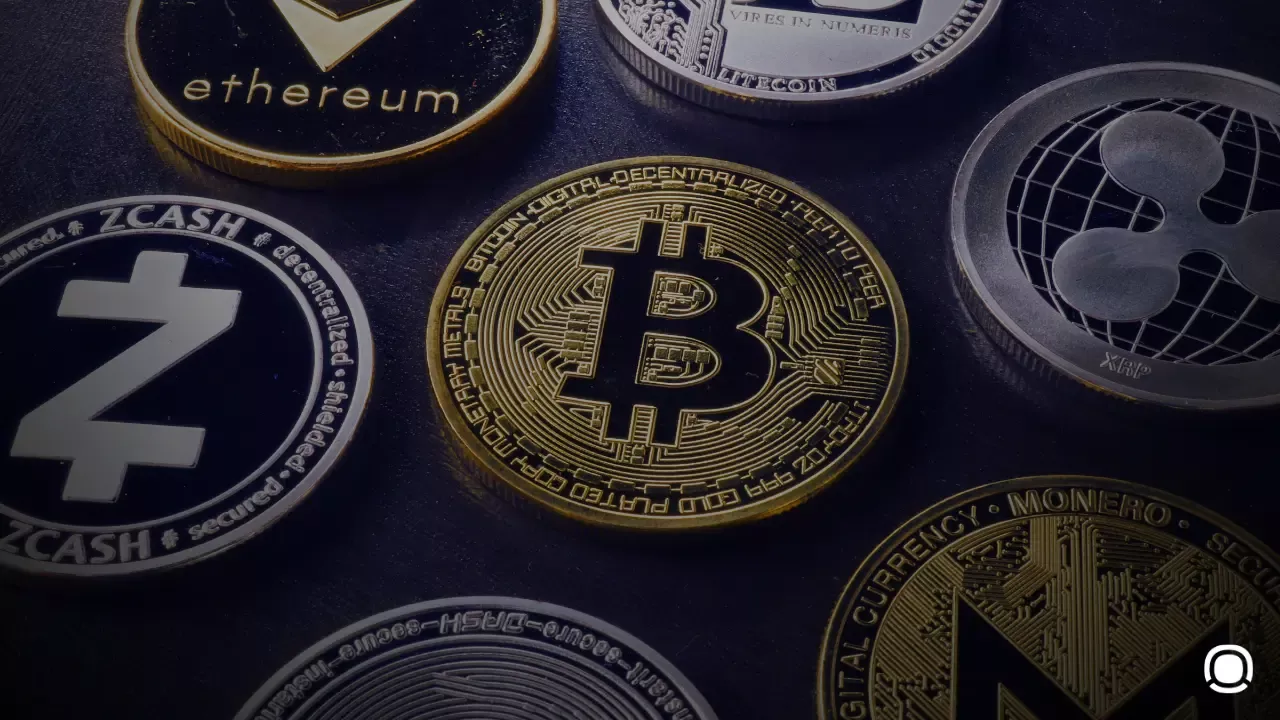 The state of play: The iGaming industry is witnessing a shift towards local regulation, driven by factors such as tighter control over local markets and increased tax revenues. Countries are moving away from international gambling authorities and establishing their own regulatory structures. Prominent examples include Germany with its Gemeinsame Glücksspielbehörde der Länder formed in 2021 and Sweden's Spelinspektionen, founded in 2018. This trend is expected to continue in the following years as more global markets seek local regulation.
Payment flexibility: As the sector evolves, payment methods are also diversifying. Operators are prioritizing a wide range of established platforms, including digital wallets like Apple Pay and Google Play. Blockchain technology and cryptocurrencies like Bitcoin, Ethereum, and Litecoin are also gaining traction as an alternative payment method in the iGaming industry, with USDT (Tether) expected to gain popularity in the coming years.
Yes, but: As operators collect an increasing amount of data on players, the focus on responsible and secure information use is paramount. This includes adherence to data protection regulations like GDPR, FADP and CCPA and harnessing machine learning tools to bolster fraud prevention. Recent years have seen the prevalence of money laundering and payment system fraud, prompting operators to fortify their verification processes and employ sophisticated analytical tools to identify and curb malicious patterns.
6. Shift in Player Behavior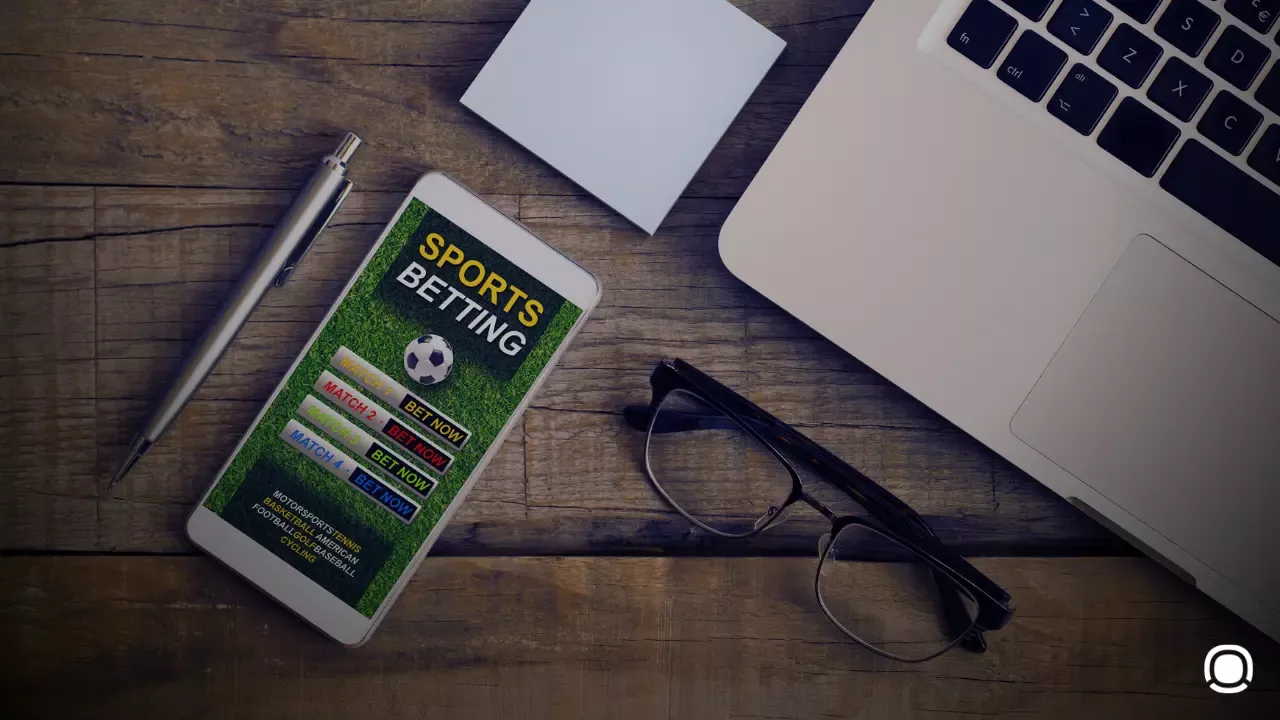 Mobile centricity: The gaming industry is witnessing a paradigm shift from product-centric to a user-centric approach, with a particular emphasis on mobile users. The rise of mobile and smartwatch devices, confirmed by a UK Gambling Commission survey which found 75% of online gamblers aged 18-34 use smartphones for gambling, has catalyzed this transformation. To tap into this mobile-first trend, companies such as NSoft are increasingly launching platforms designed for easy access to online gaming on handheld devices.
Skill-influenced gaming: As iGaming demographics shift, a growing demand has emerged for skill-influenced gaming experiences. Newer generations, particularly Gen Z, influenced by their experiences with arcade, video, and mobile games, are looking for familiar gaming formats. NSoft, for instance, has adapted to this trend by introducing Smash Drops, an immersive game featuring engaging PrizeDropTM game logic, which resonates with this younger, tech-savvy demographic.
Industry response: The rise of skill-based gaming is not lost on the wider industry. A survey by Synergy Blue revealed that 70% of casinos are either implementing, planning, or considering the adoption of skill-influenced games. These games are seen as strategic measures to extend playing time and attract a new generation of gamblers, as reported by 67% of surveyed executives. Additionally, 46% believe that such games can diversify product offerings and enhance overall casino appeal. The early adopters of such games report benefits including a unique player experience (81%) and a novel marketing element (38%).
7. Data-Driven iGaming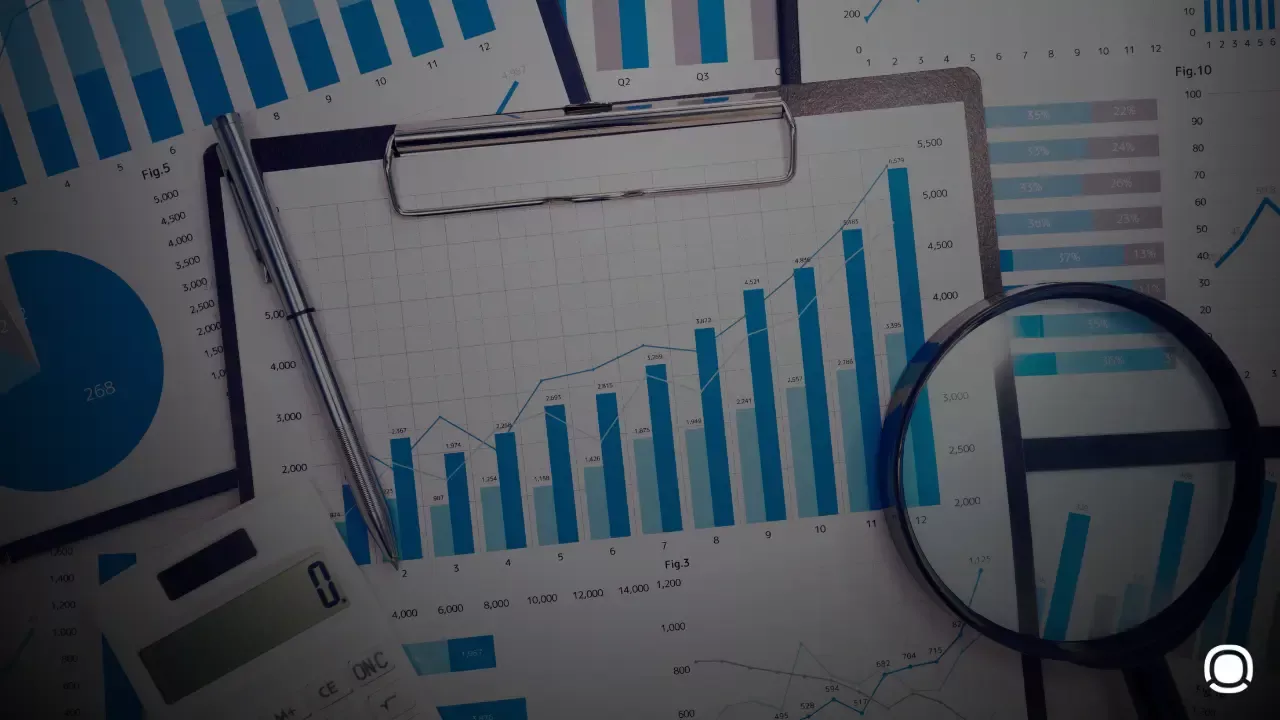 The state of play: The iGaming industry is evolving rapidly with a significant shift towards data-driven decision-making, significantly influencing operational strategies. Operators now consider key performance indicators such as game session length and bet count, enabling a profound understanding of player behavior and preferences. This wealth of data not only informs marketing and product development strategies but also empowers operators to diversify their game portfolios, integrate innovative bonuses, and personalize rewards for their users.
The Gen Z factor: A unique aspect in this changing landscape is the emergence of Gen Z's influence. Unlike previous generations, 53% of Gen Z bettors engage in social gambling, according to a report by Whistlewise. They are drawn to online platforms that serve as a hub for bettors to connect, discuss betting decisions and trends, and interact with influencers who offer predictive tips for wagers. This shift towards a more social and engaged betting practice is prompting operators to innovate game formats and reward schemes to align with Gen Z's distinctive preferences, fostering a sense of community and promoting long-term relationships.
The fusion and the future: The gaming industry stands at the cusp of a new era where the successful integration of data-driven operations and an understanding of Gen Z dynamics is crucial. Operators that effectively harness data to reflect player preferences are set to attract new users and retain their existing player base. Consequently, the development of promotional campaigns and strategies is becoming more personalized, efficient, and effective, shaping a future defined by enhanced player loyalty and engagement.
8. Gamification and AI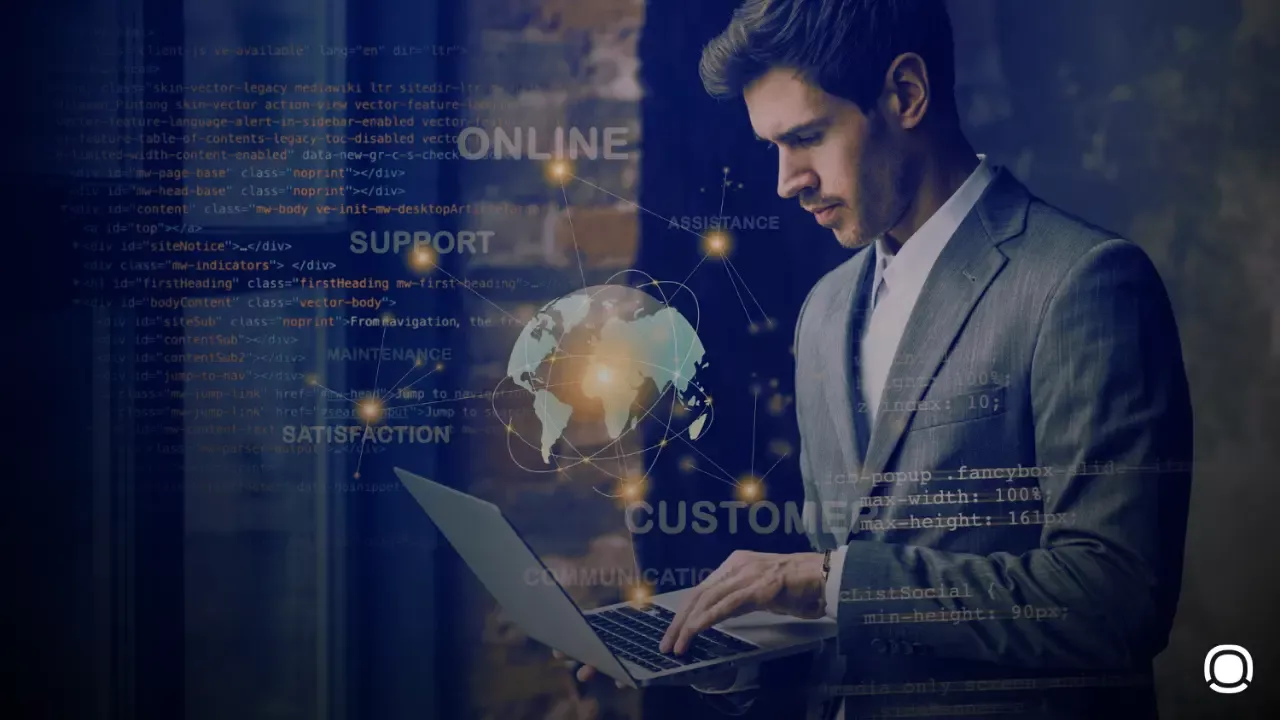 Betting gets gamified: The betting industry is currently experiencing a shift towards gamification, where game-like elements are incorporated to enrich the gambling experience. Techniques range from simple point systems, levels, and badges to more complex elements such as social competition and virtual goods. The goal here is to boost user engagement, loyalty, and satisfaction. Unlike the traditional betting approach centered on winning or losing money, this modern trend emphasizes the enjoyment of the process itself.
Digital transformation: At the business end, sports betting operators are capitalizing on this trend to increase revenue. They are achieving this by steering customers away from traditional, offline methods and towards streamlined, digital platforms. This transition does not just offer a more engaging, optimized, and intuitive product, but also creates room for operators to augment their revenue without asking customers to spend more. Digital channels also allow operators to gather valuable user behavior data, which can be used to further personalize the betting experience and foster customer loyalty.
The impact of AI: The industry is also witnessing a significant evolution in the utilization of Artificial Intelligence (AI). A recent whitepaper from Sportradar highlights that 71% of global bookmakers acknowledge the potential of AI as a game-changer. AI technologies are being employed for risk management and player acquisition, and are rapidly becoming integral to the industry. AI-driven personalization models are facilitating targeted messaging and delivering improved betting experiences. Furthermore, advanced AI models, including Machine Learning and deep learning, are transforming large volumes of data into actionable business intelligence. As the industry becomes more data-driven, AI-driven sportsbooks are no longer exceptions but rather the expectation for staying competitive and delivering enhanced customer experiences.
9. Security and Responsible Gambling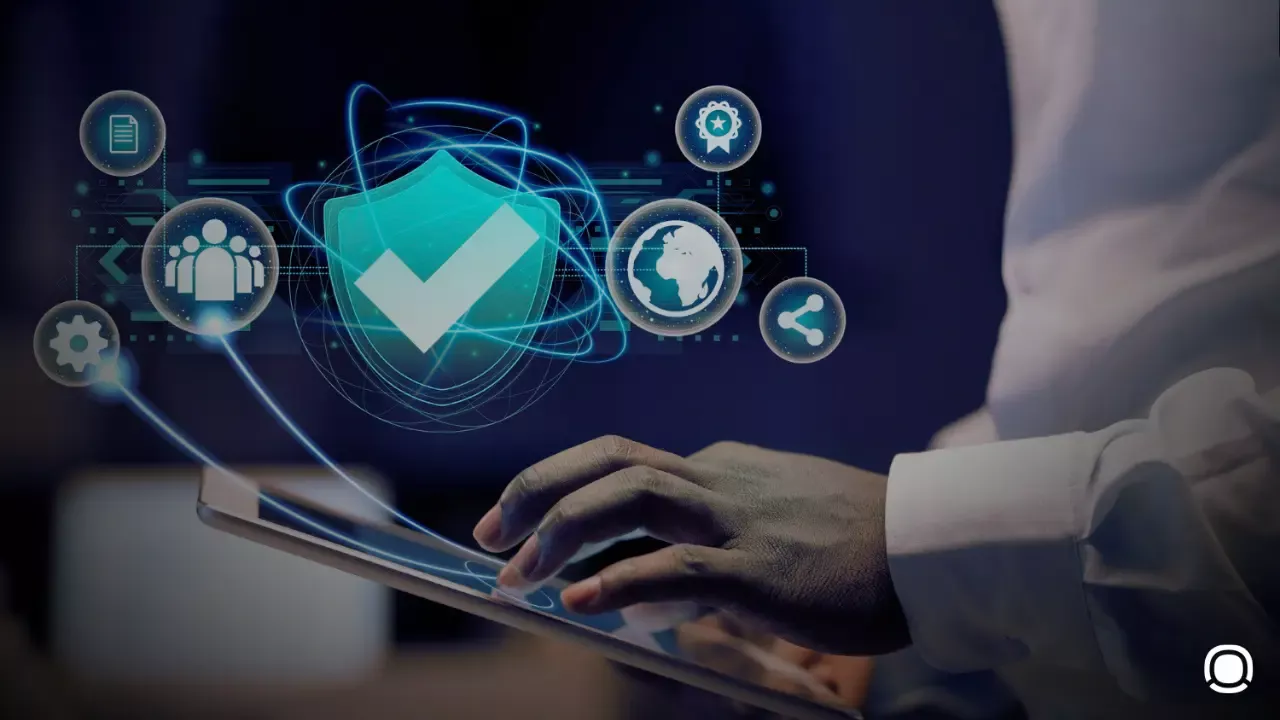 Safeguarding iGaming: As the iGaming industry grows, data privacy and security have become paramount concerns. In 2023, players are increasingly interested in understanding the data operators collect about them and its use. Advanced machine learning-powered tools are expected to play a significant role in improving fraud prevention and protecting operators' reputation and income. These tools can analyze vast amounts of data to identify suspicious activities, detect fraudulent transactions, and protect player information. By leveraging advanced technologies, operators can ensure a secure gaming environment and build trust with their customers.
Responsible gambling practices: In addition to data security, responsible gambling practices are gaining prominence in the iGaming industry. Operators are actively promoting responsible gambling initiatives to provide players with a healthy gaming experience, minimizing the risks of economic and social harm. According to a report by NSoft's legal department, these initiatives include self-exclusion options, setting deposit limits, and providing resources for problem gambling assistance. By prioritizing responsible gambling, operators are committed to safeguarding player well-being and addressing potential gambling-related issues.
Collaborative security measures: Industry stakeholders and regulatory bodies collaborate to establish standardized guidelines for security and responsible gambling. This includes sharing best practices, conducting audits, and implementing player protection mechanisms. The aim is to create a consistent and secure framework that safeguards player data and promotes responsible gambling. This effort builds a safer iGaming and betting ecosystem, instilling confidence among players and stakeholders.
In conclusion, the future of the iGaming and betting industry is shaped by a mix of technological advancements, regulatory changes, and evolving player behaviors. From live dealers to the expansion of markets, these trends are expected to drive the industry's growth and innovation in the coming years. As all of the the industry's business models navigate this dynamic landscape, staying ahead of these trends will be crucial for success in this rapidly evolving industry.


Tags:
Didn't Find What You're Looking For?
Our team will be happy to guide you through our products and services.
Contact us