Interviews & Editorials
NSoft's Legal and Compliance Department: the true value of in-house counsel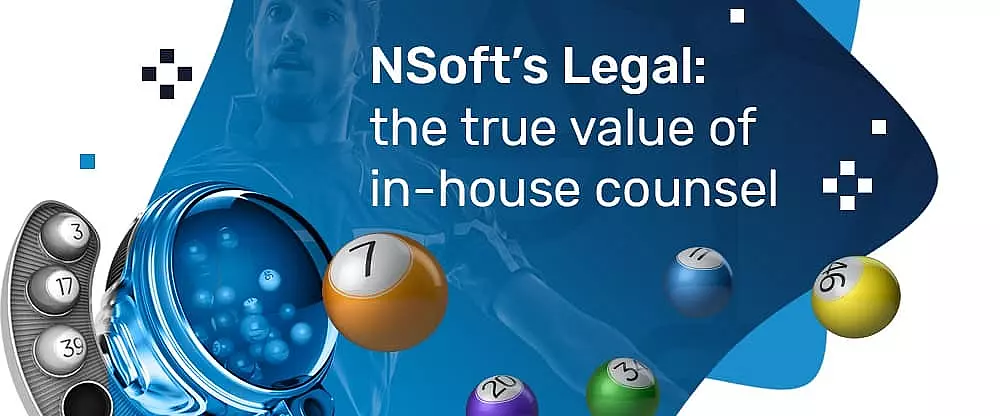 Commenting on NSoft's Legal and Compliance Department role being an added value to NSoft's product palette Mr. Zlatan Omerspahic, NSoft's Head of legal and compliance, shares his view on what our partners can expect when working with NSoft.
Post-ICE 2020 negotiations are in a full swing. NSoft's representatives have participated in this most insightful show in the gaming industry and used this platform to meet invaluable partners and discover new opportunities.
Participating in any regulated market with clearly defined rules is a particular challenge in day-to-day business. Undoubtedly, the gambling industry regulators want to ensure that there are as detailed rules as possible to avoid possible adverse consequences as effectively as possible. Today, the gambling industry faces many challenges such as socially responsible betting, anti-money laundering and terrorist financing, privacy protection, etc. This creates a high risk for companies operating in the industry of potential sanctions that are increasingly common in all jurisdictions, both in the EU member states and in non-EU countries.
NSoft as a company is fully committed to complying with all regulatory standards, aware that only a fully regulatory-compliant business can achieve ultimate customer satisfaction and build lasting confidence.
With operations spread across 35 jurisdictions, NSoft has developed legal support through the Legal and Compliance Department. In this way, besides quality products, NSoft also offers cooperation in fulfilling all requirements related to certification and fulfilment of regulatory requirements for the individual market access, solving tax challenges, complying with GDPR standards and formulating commercial contracts for mutual satisfaction, as well as communication with regulatory authorities when needed.
NSoft's mission "We change entertainment, security and health with technology" essentially suggests a perpetual change with improvements in mind. In this process of change and improvement, our clients can expect the Legal and Compliance Department to be business-oriented, focused on finding innovative and legal solutions in line with the rapid technological development of the industry and to fully understand all aspects of the industry in which legal requirements are realized.
Our legal expertise is an added value and a link between NSoft and our clients, as well as a prerequisite for successful business aimed for the achievement of all business goals of NSoft and the business partners we work with.
In case you want to find out more about NSoft's product palette, contact our sales team on [email protected]. For any information regarding NSoft's Legal and Compliance Department do not hesitate to contact [email protected].
Tags:
Didn't Find What You're Looking For?
Our team will be happy to guide you through our products and services.
Contact us