News
NSoft's DPO among top 5 Data Protection Officers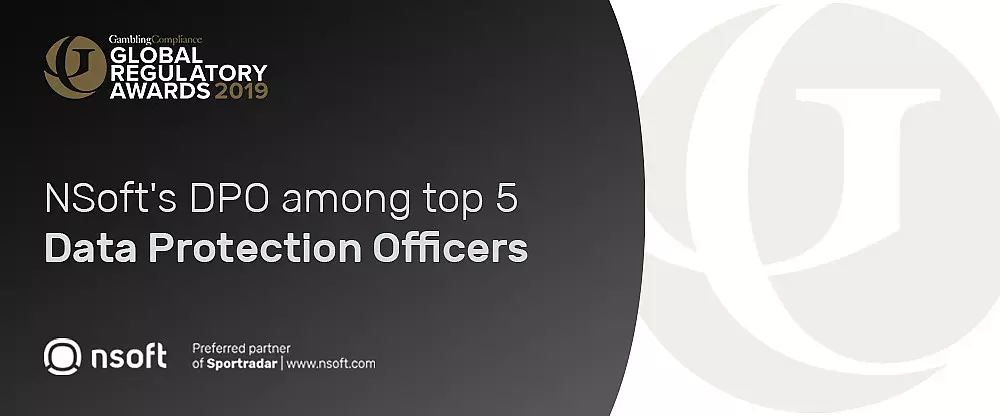 GamblingCompliance has announced the official shortlist for the Global Regulatory Awards 2019.
NSoft is proud to announce that Mr Zlatan Omerspahić, NSoft`s Data Protection Officer (DPO), has been shortlisted in the category: Data Protection Officer or Team of the year.
The nomination complements to all activities Mr. Omerspahić and NSoft, as a company, performed in order to not just be in compliance with the GDPR, but to promote the importance of data integrity and data protection per se.
Zlatan is an acknowledged expert within the legislation field and very fruitful panelist at expert conferences with specific know-how that he gladly shares with other industry professionals. Commenting on the nomination,he said: "This is very exciting! It is a great honor to be nominated for GamblingCompliance´s award and I am very emotional about it. NSoft put trust in me, and all I've accomplished in my field of expertise would not be possible without the great support from my colleagues."
The GamblingCompliance Global Regulatory Awards 2019 will take place at De Vere Grand Connaught Rooms in Central London on May 1st, 2019. This year's event will host over 400 industry specialists who will celebrate the success of the best ones in 17 award categories.
"This nomination and the awarding ceremony will actually be a wonderful way to celebrate my work anniversary at NSoft which is also on May 1st. I am looking forward to the event," concluded Mr Zlatan Omerspahić.
To find out more on NSoft contact us at [email protected].
Tags:
Didn't Find What You're Looking For?
Our team will be happy to guide you through our products and services.
Contact us