News
EGRB2B Awards 2021: Impressive nine nominations for NSoft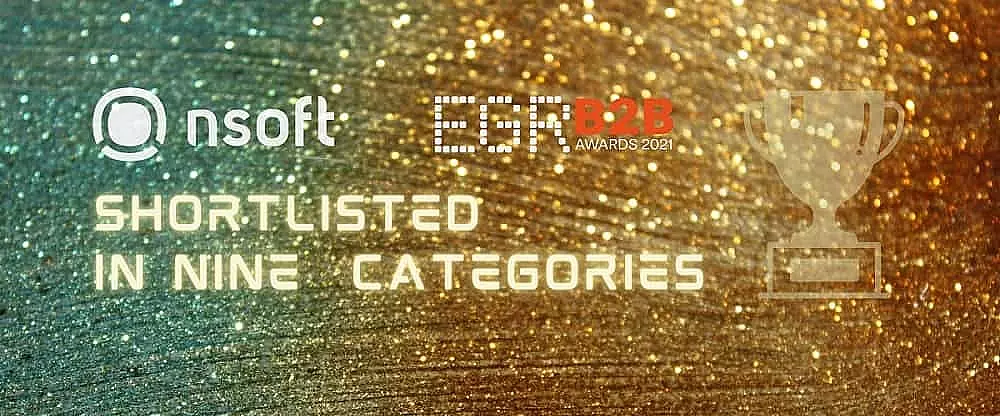 The jury of this year's EGRB2B Awards has nominated NSoft, a premium sports betting, games and platform supplier, in nine categories for this prestigious igaming industry award. NSoft has been shortlisted in the following categories:
Sportsbook platform supplier;
Virtual sports supplier;
Sports betting supplier;
Multi-channel supplier;
Lottery supplier;
In-play betting software;
Innovation in sports betting software;
Bingo Supplier and
Best customer service.
"We are so honoured to be shortlisted in nine categories for the 2021 EGRB2B Award, especially in Sportsbook related ones. Last year we worked smart and shifted our focus to online and sportsbook. We significantly improved some of the much-needed features in this field. Both the industry specialists and the customers have recognized our efforts – thus these nominations and the excellent business results despite lockdown," commented Dario Jurčić, CEO of NSoft.
The steady growth of our business and 12 years of experience listed NSoft among top betting providers. Working with different types of clients across continents gave NSoft a specific industry insight. It helped us create a suite of products that are easy to integrate to all platforms, customisable by client needs, and ready to be released lightning fast to production.
"We are traditionally very strong in business solutions for the land-based betting operators. I dare to say that our betting platform solution for brick-and-mortar is the very best market can offer. Established position in this delivery channel has allowed us to sprint some projects related to the online channel," added Jurčić.
NSoft is proud of the fact that the number of punters on web and mobile platforms grew by an impressive 42% in 2020.
About the EGRB2B award
EGRB2B awarding ceremony mission is to recognise the companies that power the egaming industry. EGR's team of external judges is selected to bring a diverse range of in-depth egaming expertise to the judging process. This year EGR has announced a record year with almost 700 entries from over 230 companies.
The EGRB2B Awards 2021 ceremony itself will be hybrid: virtual and in-person. It is scheduled for the 6th and 7th of July, 2021.
Tags:
Didn't Find What You're Looking For?
Our team will be happy to guide you through our products and services.
Contact us