Interviews & Editorials / People@NSoft
Employee satisfaction and industry recognition
or story about our triple "Employer of the year" award nomination in the last six months.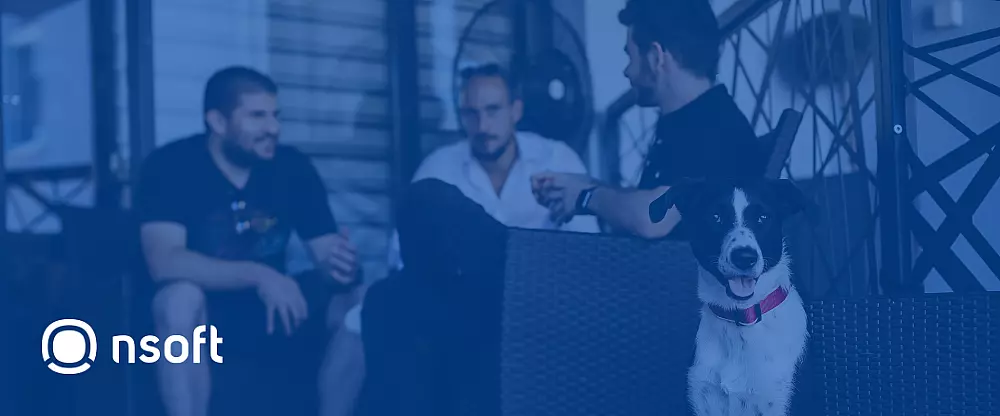 In April, the EGR Global team announced the EGR B2B Awards shortlist, which identifies the creme de la creme of betting and gaming. Sports betting and casino operators, suppliers, affiliates and partners - over 250 companies have submitted 650+ entries. Only the best have been shortlisted within 42 categories, including the headline categories.
NSoft is shortlisted in two headline categories and six others within the supplier group. We take the most pride in the headline category -"Employer of the year".
Also, as we are writing this, we found ourselves in the middle of yet another nomination process, the one for the SBC Award 2022. The nomination process is closing at the beginning of June, and the shortlist will be announced in July. Once again, we are thinking in terms of employee satisfaction.
Happy employee - successful business!
Nothing says "happy employee" more than being shortlisted for the Employer of the year award three times in the past six months!
The nomination process itself is pretty straightforward. You think in terms of employee retention, corporate culture, learning, and all other elements which directly affect employee satisfaction. Checking the pulse of the company can not always be a scientific, quantified process. It mainly comes from the atmosphere and laughter in the cafe, general attitude towards the job, willingness to learn and play for the team, work-life balance, and so many details that make day-to-day work more or less pleasant.
Yet, we needed an official metric that would help us test what works for our employees and how much we improve over time. So we've started measuring our Employee Net Promoter Score (eNPS).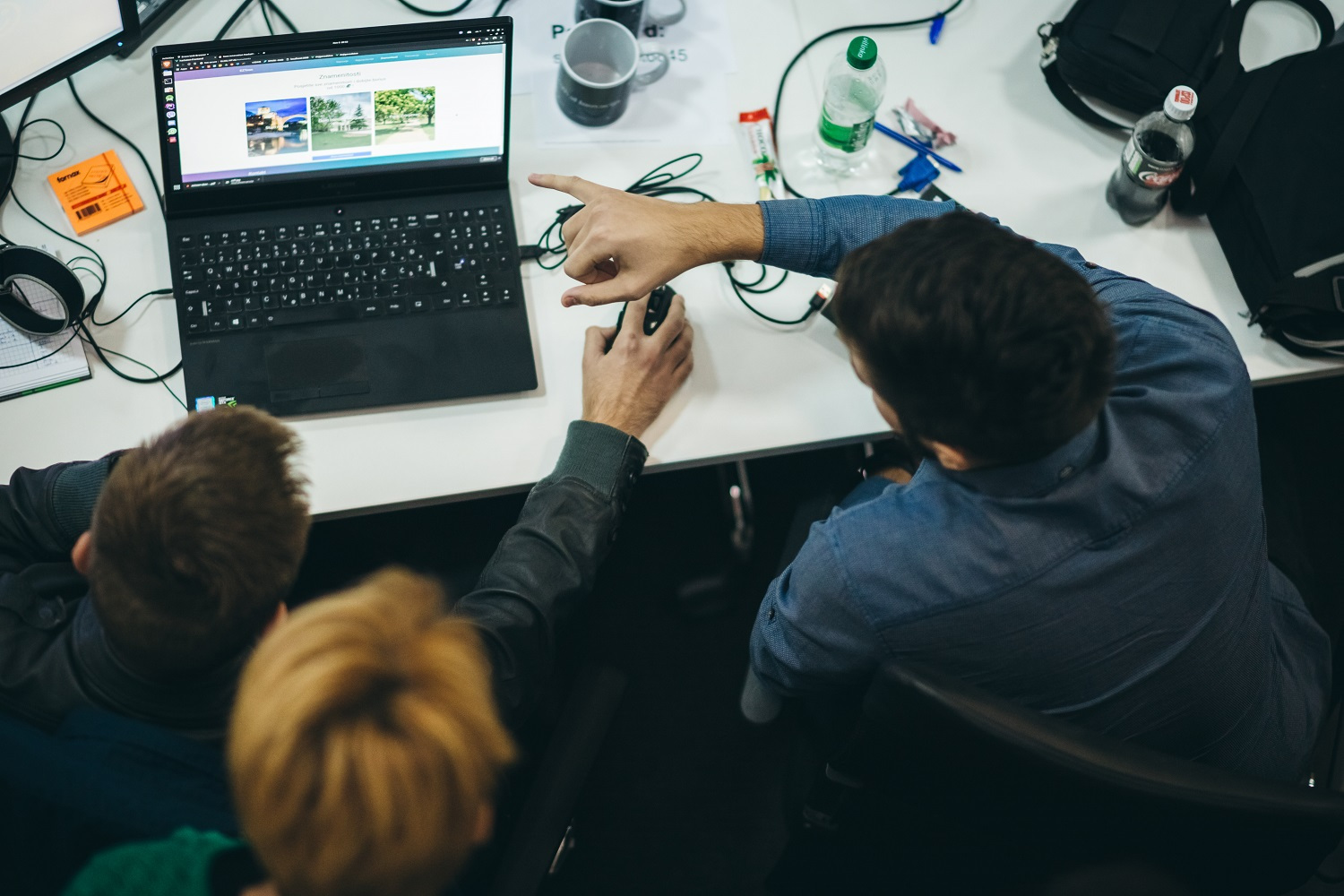 Employee Net Promoter Score (eNPS)
In mid-June 2021, we scored 55, and in January 2022, our eNPS increased to 61.
Employee Net Promoter Score measures how willing the employees are to recommend their workplace to their family or friends, and the scale ranges from 0 to 100. It is a simple metric that tells a lot. However, it can never be considered a standalone indicator but combined with other findings to get the complete picture.
Still, this simple piece of information that is based on the ratio between Promoters (extremely loyal employees) and Detractors (highly dissatisfied employees) undoubtedly helps gauge overall employee loyalty.
Employee Retention in the IT industry
Other crucial metrics are our employee retention rate and tenure. For May 2021 - May 2022 period, our employee retention rate is 97.7%, and the average tenure is 4.2 years, with 108 NSofters who have been with us for more than five years.
Working at NSoft
As the industry develops, IT companies have a certain image to uphold. Yes, we are talking here about all the cliches: ping-pong tables, Playstation, exotic team building parties, free food or Tesla days. We are no different than our industry community, so we had, or still have most of these components. However, we believe that the bottom line comes to an actual work environment, and by that, we mean exciting and challenging projects, top-class teammates, recognition for every great thing you produce and open communication. This is what has made NSoft successful.
We have embraced a hybrid work model - a healthy combination of on-site (an-face communication, water cooler chat, shared meal, short meetings) and remote work (no commuting, time-spearing, deep work opportunities combined with house micro choirs). The global pandemic made us rethink it all, and two years later, we can proudly say that we found the perfect combo that satisfies everyone.
As loud as we advocate that working colleagues are not family but team, we are even louder in celebrating our colleagues' life milestones. Besides paid 1-year-long maternity leave for new mothers, every father gets 10 extra days off for his paternity leave. This is also the case for the newlyweds and their honeymoon.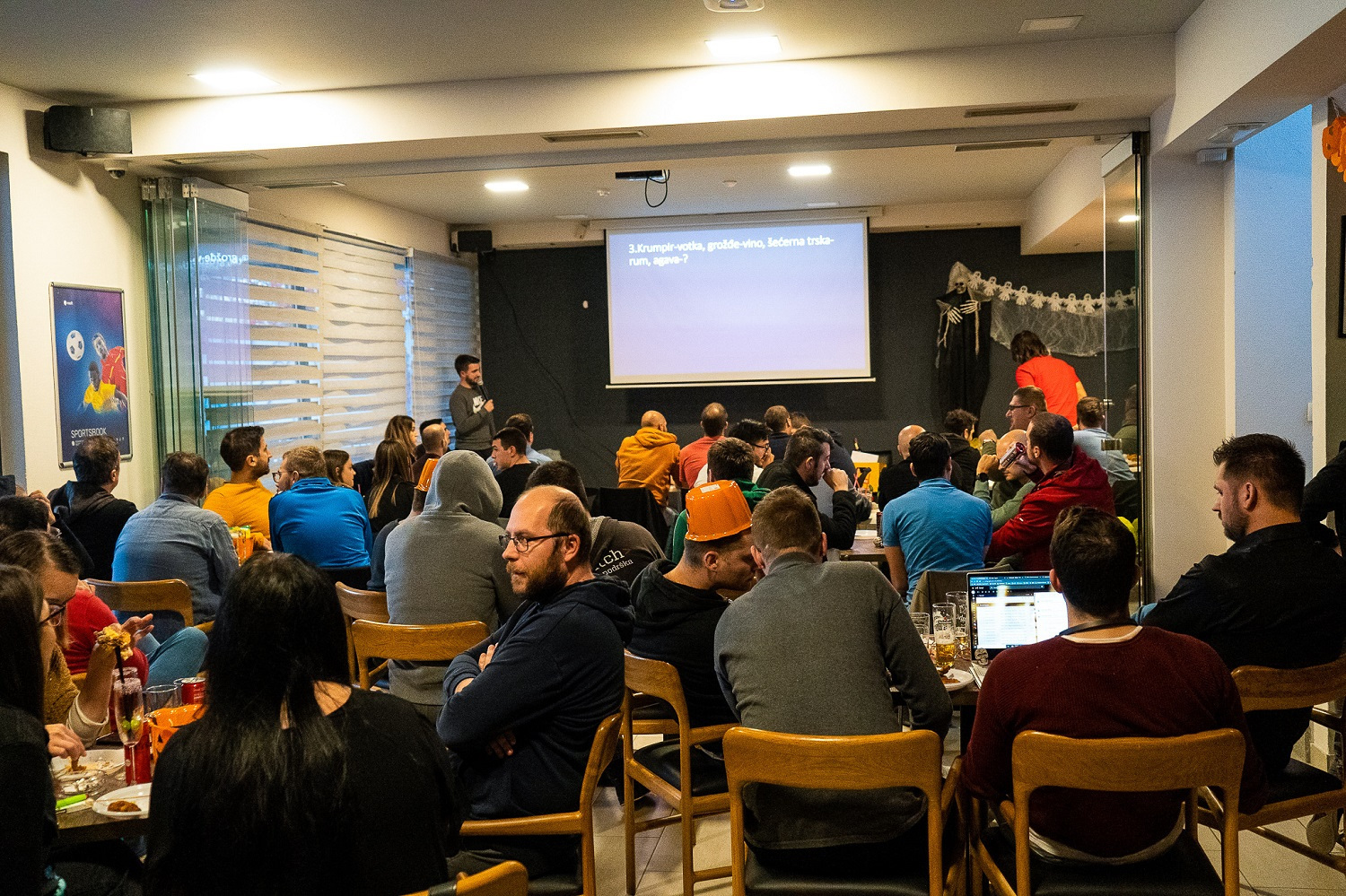 We bet big on education.
With the exponential growth in employees, we knew that we needed a special team that would support education exclusively. This is why we've established a Learning & Development team within our Human Resources department.
The team is in charge of our traditional on-site training. They also established a digital academy, where NSofters currently have access to 17 internal online courses created by our experts.
Learning and Development Experts organised various training over the past few months, with a top-to-bottom approach. Our top and middle management went through an intensive Leadership Program by Adizes Institute Worldwide, and all employees attended custom-made communicational skills training. In addition mentoring program was established to support NSofters who guide new employees or interns with a focus on interpersonal communication, time and task management and individual development. Since January, we have been focusing on Presentation Skills for selected departments, and teamwork workshops are currently organised for every team in the company.
In addition to business-focused training, NSofters have always had the opportunity to learn more about various topics that fit their interests. Over the past few months, we held workshops such as Nutrition Workshop and (Un)happy in love.
NSofters are parents to 154 kids. Besides Halloween parties and gifts that we provide to them for holidays, we decided to go one step further and created NSoft Junior Academy. It is a custom-made program where youngsters have the opportunity to learn more about programming, robotics and electronics. Lessons are tailored with special care to suit their age group; from as early as 6 until 15 - we have it all.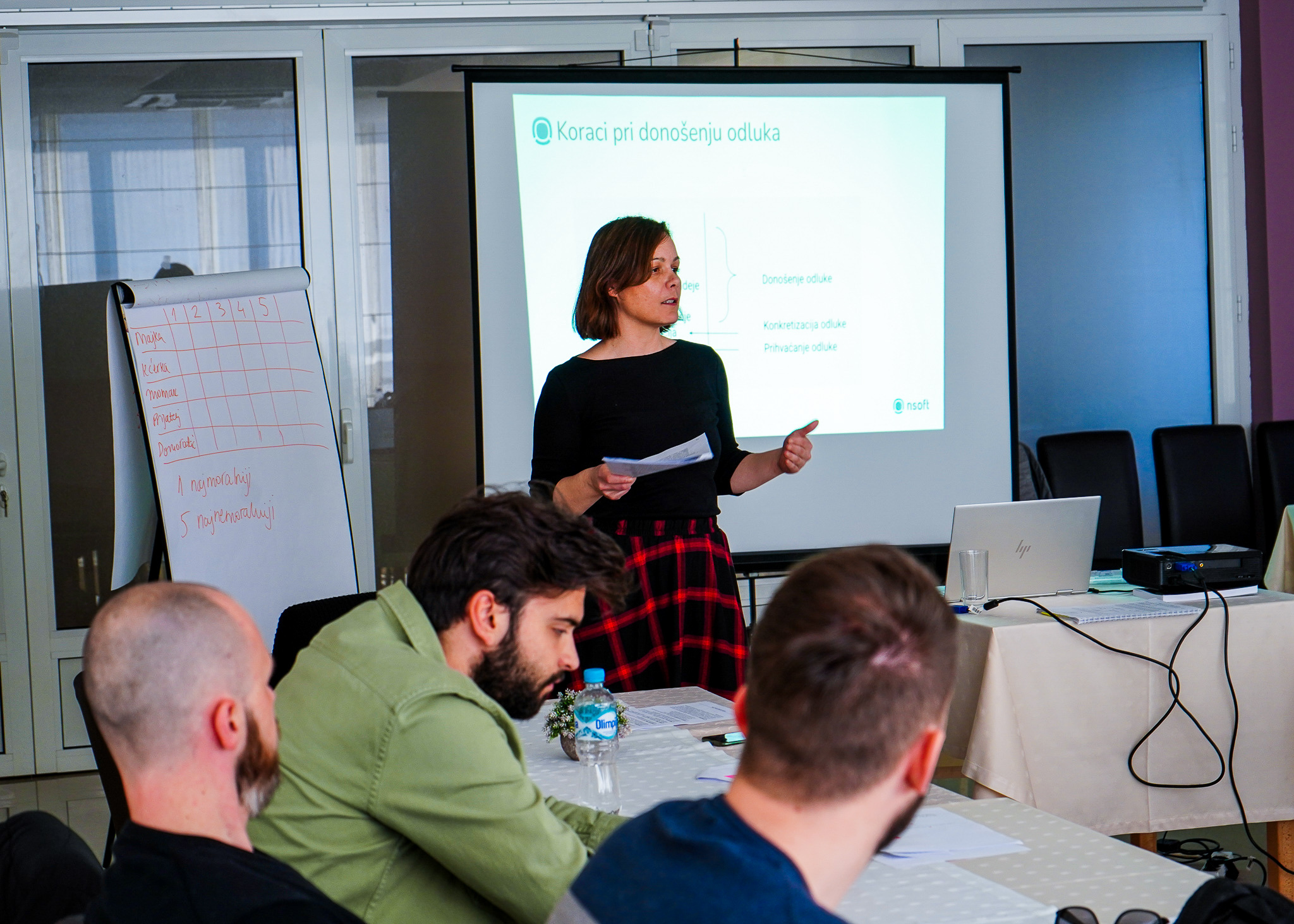 The cherry on top - (Senior) Internship Program
Most companies have an internship programme, and so do we. It is an excellent recruitment tool that we use commonly and usually organise in cycles. This year we have already organised two internship cycles for the students - future developers and sys-admins, and we are preparing for the third round. But how often do you hear that someone is looking for interns older than 65 for an internship program?
Our hometown Mostar is very famous for its factories, and it has a regional legacy of craftsmanship in the metal industry. We have created a special internship program aiming to recruit retired engineers. Our hardware production unit - STARK Solutions, recently enjoyed the knowledge and experience of five retired experts who were selected for this special internship.
Corporate culture
Corporate culture as a phenomenon and the accompanying factor of business setup that affects every aspect of one's business can not be imposed. Unfitting corporate culture negatively affects almost every aspect of a business.
The most accurate statement about corporate culture would be that it develops organically and is shaped collectively over time. NSoft has transcended from a start-up mindset to an organisation of over 300 people. The growth was naturally followed by the changes in how we interact with each other. The corporate culture we nurture can't be described with certainty, but one thing is for sure - It's working, and that's all that matters.
Tags:
Didn't Find What You're Looking For?
Our team will be happy to guide you through our products and services.
Contact us