Stark Solutions: blending experience and modern technology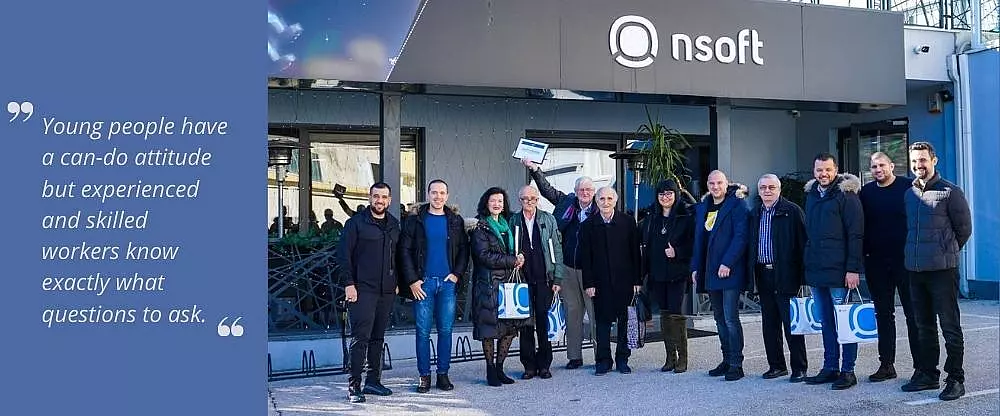 We hired retired engineers. Wait, what?
What do you need to make a desirable product? And what about a desirable product for the highly competitive iGaming and betting industry? The answer is a complex mix of economy, vision, luck, courage, knowledge, skill and dedication. Still, Stark Solutions has come to the winning recipe with just about the right amount of necessary ingredients. But the crew asked themselves: can we do better? Can we speed up the production line process more? What can we optimize? What new investment will have a greater impact on revenue? By answering these questions, we got the idea for, to say at least, an unusual recruitment campaign.
Stark is a story of metal bending
Stark manufactures betting terminals for the land-based betting and gaming businesses and exports their betting kiosks in several jurisdictions. Stark is NSoft's daughter company employing over 60 highly skilled metal workers, locksmiths, welders, electricians, engineers and other professionals. They work together to create unique, beautifully designed, easy to maintain and durable self-service betting terminals and also some out-of- (betting) scope concepts.
The company started in 2015 with a concept of soon-to-be Stark's best-selling betting terminal - T-1000. Using NSoft's well-established connections, Stark delivered its first shipment to NSoft's long-term client. And it was a hit. Soon, Stark workshop developed a few more models of betting terminals, together with different variations of the initial T-1000 concept to become a trustworthy partner for betting operators.
Engineering, manufacturing, conceptualisation
The production line in the Stark factory is a must tour for the guests. The Stark team have a few words to say about the work they do with pride. Enthusiastic and friendly hosts are always keen to get feedback from the guest, especially the ones with a professional background in the metal industry and manufacturing. After a few such tours and interesting follow-up conversations, the idea was conceived to host retired engineers for a few weeks as consultants. Older workers bring a level of experience, critical thinking and sheer knowledge that cannot be taught.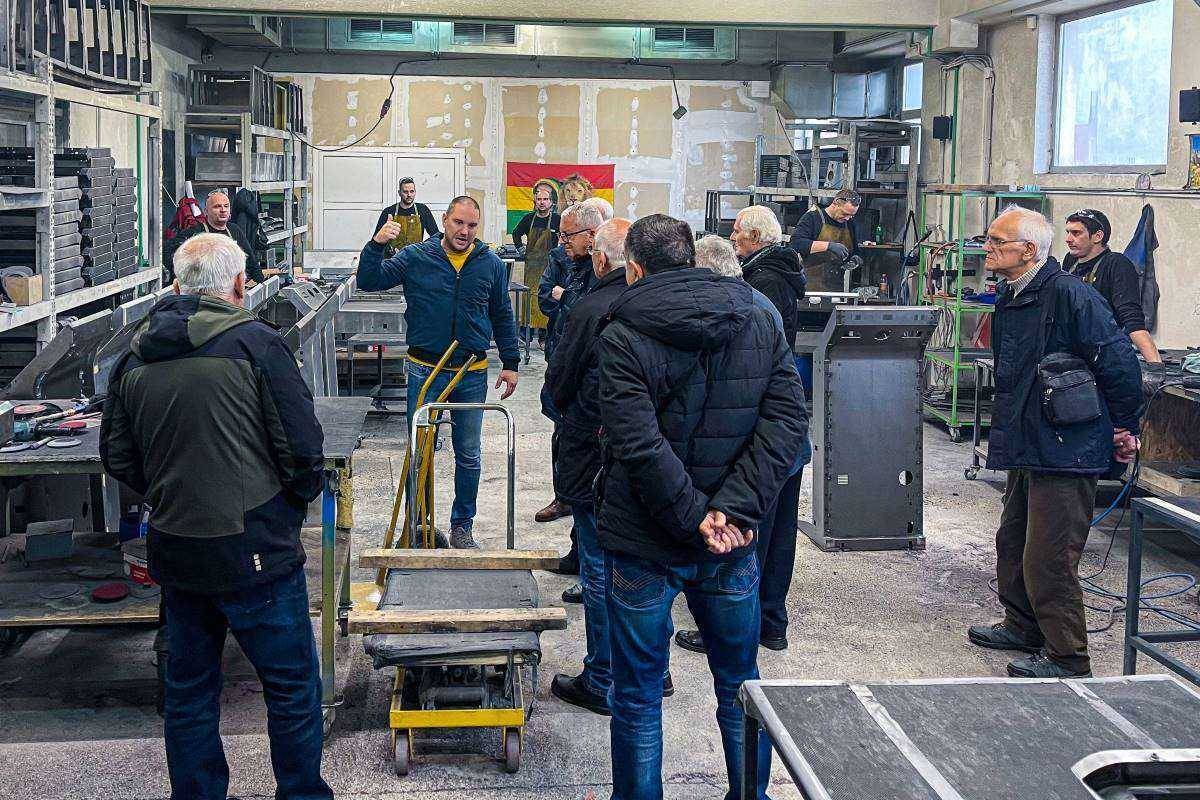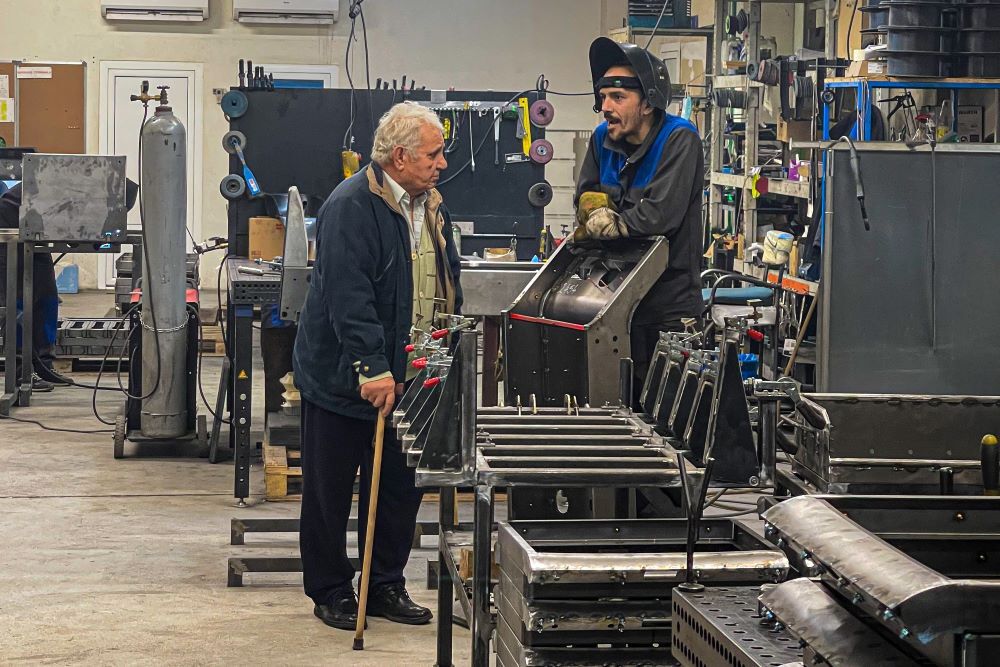 Let's get an out-of-the-box feedback

And just like that, one of our most successful recruitment campaigns was created. We crafted a special communication strategy that got us closer to our target audience. Letters were delivered in person by the post office, and the team went around town with flyers and visited cafes they frequently visit. We held in-person meetings with the representatives of associations of retirees and even opened a special landline so potential candidates could call and ask us questions.
Single Linkedin post with a call for sons and daughters to recommend their mothers and fathers or just share the news, recorded over 80,500 impressions and 1,100 reactions, while the entire campaign reached more than 500 000 people.
After 30 applications and the same number of interviews, Stark hired five exceptional retired engineers who have worked worldwide on complex projects, taught at the universities and served as public servants or court experts in their fields. They have spent two weeks analyzing the production process in Stark and talking with the staff. Their task was to identify potential bottlenecks and suggest improvements.
Young people have a can-do attitude but experienced and skilled workers know exactly what questions to ask. We were eager to see their report.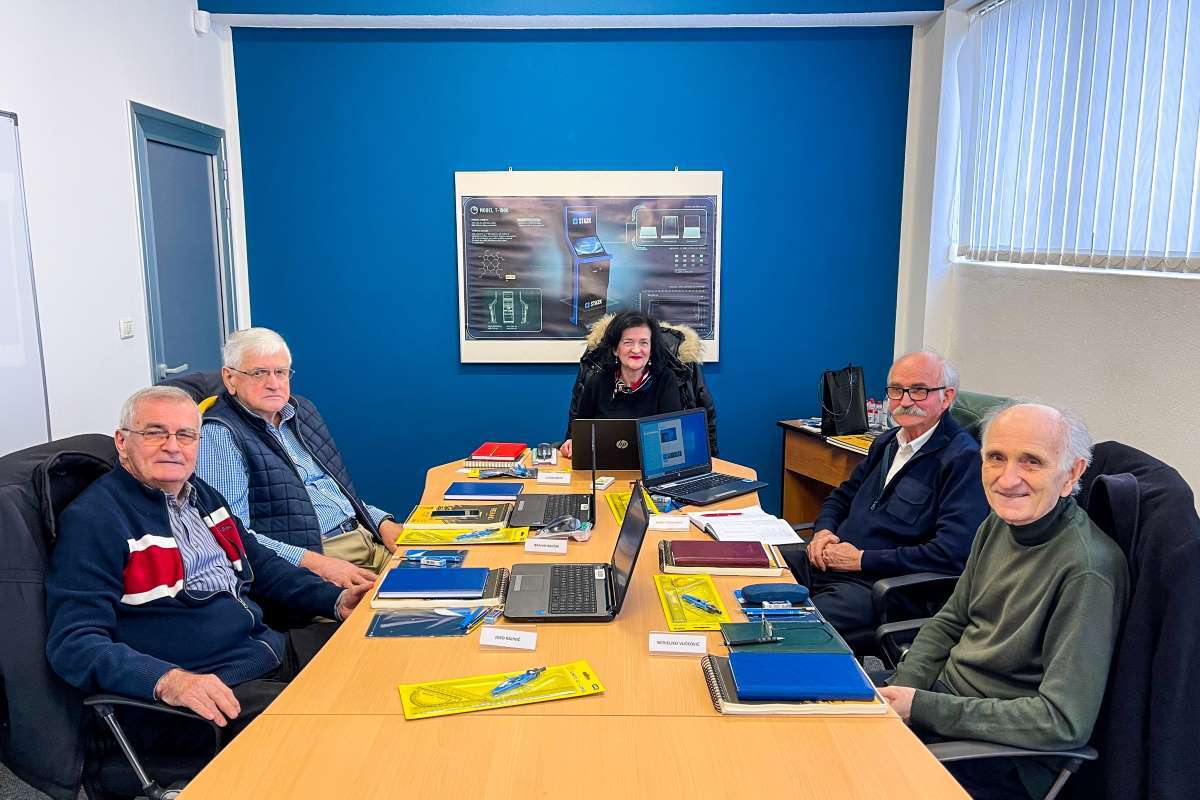 Seniors have different perspectives. And that's good.
All of the participants of the Stark Senior internship programme have tremendous experience behind them. The technology is changing but the principles remain the same. Our colleagues from Stark fully engaged with the experienced engineers to determine any possible bottlenecks and opportunities to optimize the process. Working on large scale projects and with customers from different markets, seniors gave us insight into Stark's future growth and identified preconditions for scaling up the business. In this case, the lack of knowledge of the betting industry was their advantage as it did not limit them in looking at the whole process of production as well as thinking of its future optimization. They were able to look at the process solely from the production perspective and could give us some bold ideas unburdened by the specifics of the betting industry. We are looking forward to implementing their suggestions as it will undoubtedly improve our productivity and help us to get more clients.
Tags:
Didn't Find What You're Looking For?
Our team will be happy to guide you through our products and services.
Contact us