Interviews & Editorials
Stark Solutions: Embracing innovation and challenges in the gaming industry
An increased demand from end-use industries on the global level is a key factor driving the demand for metal heat treatment and services.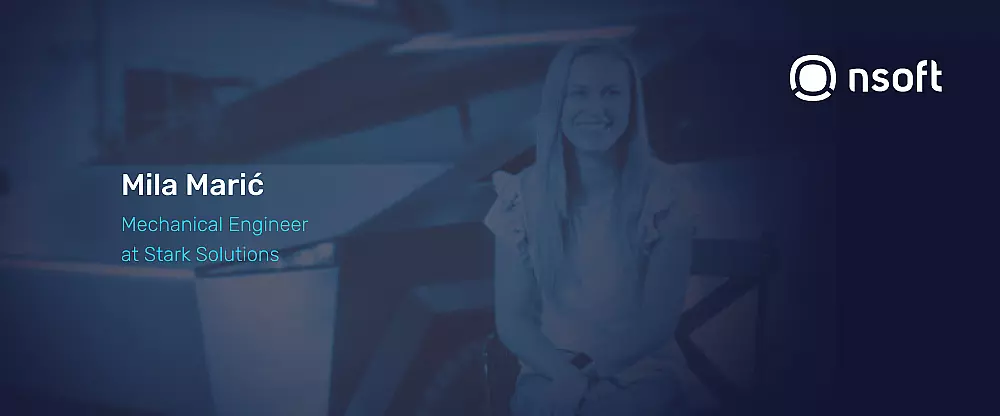 NSoft's best-in class software is complemented with hardware - Stark's self service betting terminals

Innovation at its best - Stark came into the spotlight by recreating Elon Musk's "Cybertruck'' by using a Ford truck
As NSoft's sister company, Stark Solutions has recently celebrated 6 years of empowering business worldwide with one-of-a-kind hardware devices - self service betting terminals.
The betting terminals under the Stark brand are designed and manufactured in Mostar, Bosnia and Herzegovina by more than 60 experts including welders, mechanical engineers, painters and electrical engineers.
One of Stark's Mechanical Engineers, Mila Marić, shares thoughts on the metal processing industry and the high demand for betting terminals, as well as her professional journey which led to Stark Solutions where she joined her colleagues in building a Cybertruck replica out of a Ford F-150 Raptor.

NSoft's wealth of experience from the retail sports betting #
Through the years, NSoft was able to use extensive experience and knowledge of the betting and gaming industry to significant effect.
The long-term experience with land-based business has positioned the company as one of the leading software solutions providers for the betting industry in the SEE market. By having direct insight into player's preferences as well as using latest advancements in technology and data analytics, the company was able to upgrade its product portfolio with the common goal of ensuring competitive advantage for our clients and partners.
The best-in class software is complemented with hardware - Stark's self service betting terminals.
Ms Maric stated: "Venturing into a new business, such as the sports betting hardware space, was somewhat of a natural step. Stark Solutions had a strong kick off as their first clients were already NSoft's clients. The first clients were from Montenegro and Serbia, after that, with the first clients from Western Europe, Stark's expansion began."
At the moment, Stark terminals are entertaining players on three continents. The company is the exclusive supplier for two Western European state lotteries and works with 30+ clients worldwide. All of this speaks in favour of the quality and highest standards by which the highly skilled welders, locksmiths, and machine engineers produce Stark betting terminals.



Driving factors behind the rise of machines in betting shops #

"The Stark company is based in the field of the metal processing industry. I am very proud to say that it is characterized by flexibility, innovative ideas and the concept of focusing on achieving high quality products and services to its customers. There is an increased demand from end-use industries on the global level and this is considered as a key factor driving the demand for metal heat treatment and services.", explained Ms. Maric.
Metal Heat Treatment method is used to achieve the product fit needed for a particular application. It is a process of altering the physical & chemical properties of metals via different operations like heating, holding, and cooling of metal in the solid state to obtain particular desirable metallurgical properties. The rise in penetration of heat treating applications in automotive, aerospace, construction, machining, and electrical & electronics industries is expected to act as another driving factor and it will lead the market growth.


Ms. Maric also noted: "The unprecedented global events which marked the previous two years have transformed the retail betting sector. This has certainly outlined the fundamental moves which lead the development of the gaming and betting industry. The customers expect more innovation and convenience in front of them, and want to have the same extent of services available online as well as when they visit retail establishments. They wish to avoid dwell time in shops or using paper tickets to place their bets. Stark's betting terminals offer the kind of comprehensive service they have become used to online. With intuitive user interface and multiple branding options, terminals are quickly becoming the key to success in retail betting."
High performing and cost-effective betting terminals from Stark's workshop #
For now, Stark has four certified models of betting terminals. Each of them is a result of hours, days and months of hard work and craftsmanship of a highly skilled Stark team of experts.
The betting terminal which was made first has become the best-selling model, the T-1000 self-service betting terminal. Perfectly planned to the smallest and most intricate details, T-1000 boasts modern design, accentuated lines, and a thin body but enough to fit almost all the components at the customer's request. The wishes of Stark's designers and engineers have been completely fulfilled with the first model. The model is modular, it can be thin or wide, which can accommodate demanding peripherals, and a choice of one monitor (landscape or portrait mode) or two monitors (landscape).
The second model of Stark's betting terminals is the Wall-T. Following the market's needs, Wall-T was conceived as a terminal that can find a place in any bet shop; it has met the expectations of even the most demanding customers. Wall-T is unique because it can be mounted on the wall, on the counter or be freestanding on its stand that can be specially ordered for it. And most importantly, in a very short time, a lot of people can use it for placing bets.
The third model, T-800 was made slightly different and the production process for it was shortened. T-800 is designed as a body of simpler lines, with a larger body volume for a wider choice of peripherals so that the more demanding wishes of the customer can be fulfilled. Unlike the T-1000, there is only one version of this terminal with two monitors.


The fourth model of Stark's betting terminal is D1 - a desk mounted terminal. The little giant is a small but powerful betting terminal, designed as a separate monitor that can be placed on any table regardless of your body. Its height can be adjusted so that even people who cannot stand can sit comfortably in an armchair in front and enjoy its various possibilities.
"As I previously mentioned, Stark's terminals offer different branding options. Increasing brand awareness is always the right strategy and branded SSBTs will certainly increase the communication of customers and a specific brand. Furthermore, these betting terminals can be placed anywhere, not necessarily within the bet shop resulting in operators' increased traffic and brand awareness as well. A branded terminal serves as an additional point of communication with potential customers," assured Ms Maric.

Elon Musk's "Cybertruck" recreated by Stark Solutions #
The popularity of entrepreneur Elon Musk in the mainstream media has been on the rise for years now as people worldwide find him fascinating as well as his work as the CEO of SpaceX and Tesla, chairman of SolarCity, and co-founder of Zip2, Open AI, and Paypal. The owner of Stark Solutions, Igor Krezic is one of those fans.
In the fall of 2020, Stark Solutions came into the spotlight when the team recreated Elon Musk's "Cybertruck'' by using a Ford truck. As a well known fan of Elon Musk's Tesla, Krezic could not wait for the electric carmaker to release its "Cybertruck," which was expected to be released in late 2021. Instead, he came up with the idea of creating his own version of the futuristic vehicle. That is when Stark's team came into action.
"I was promised a lot of challenges here, which motivated me at the very beginning. And to be honest, there have been a lot of them in these few years. One of the major challenges I worked on that is worth mentioning, was the complete reconstruction of the existing car to eventually turn it into a Cybertruck. The wish of the owner of our company was fulfilled. Paving the way with innovation, we showed how much we can do as a company.", adds Ms. Maric.
It took about eight months for Stark's IT specialists and engineers to disassemble a rugged Ford Raptor F-150 into its smallest parts and then transform it into a petrol-powered vehicle that resembles a Cybertruck. Though it may not look identical to Cybertruck's functional prototype, the pickup captures its spirit. The news of this reconstruction went worldwide.
What's next for Stark Solutions? #
The gaming industry has been through considerable changes over the past two years, with the unexpected consequences of COVID-19, including increased demand for betting content.
Ms. Maric concluded: "The gaming industry is timeless. Sports and virtual gambling are what gives the most pleasure to people. We are an integral part of this modern industry and always are trying to keep up. We are in the phase of constantly developing new products using new technologies, backed by modern design. We hope that we will soon present new models and that the interest will be great, just like for the models we have presented so far."
Stark keeps growing more and more each day. The company's focus has shifted towards continuously innovating and leading the way in creating the best sports entertainment products available on the market, and this strategic change will allow the company to welcome new challenges in a post-COVID era.


Find out more about Stark SSBT solutions, get in touch with our Sales team.
Tags:
Didn't Find What You're Looking For?
Our team will be happy to guide you through our products and services.
Contact us