News
SBC Awards 2021: Four nominations for NSoft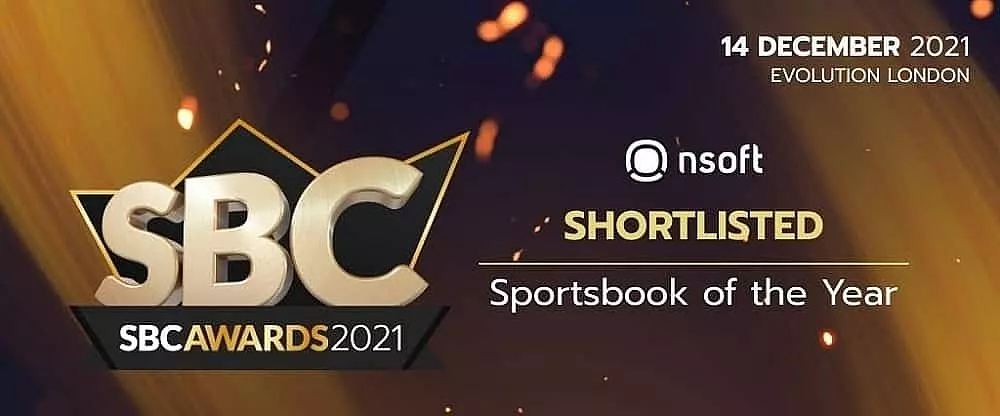 Sportsbook Supplier of the Year, Live Betting Product, Land-Based Betting & Gaming Product and Virtual Sports Supplier are four categories in which the judges of this year's SBC Awards election have chosen to place NSoft.
In September, NSoft was also shortlisted in the seven categories for the SBC Awards Latinoamerica 2021.
"Excellence in services and products we provide to our customers is at the very core of our business philosophy. Hence, the recognition from the expert community. I am honoured to represent this great company and people in NSoft, and feel very excited to see us listed in four categories for this prestigious industry awards," stated Dario Jurčić, CEO in NSoft.
Mr Jurčić added that he is also pleased to see so many prominent companies NSoft is cooperating with, among shortlisted ones. "As in every industry, cooperation and healthy competition is the key driver. I am glad to see so many great operators, suppliers and affiliates we are working with, among those shortlisted for SBC awards 2021. Great competitors push you to be the best version of yourself," Jurčić concluded.
The results that stand behind the SBC Award nominations are:
Sportsbook – 44% of growth in stake and 47.5% in the number of tickets, 26% increase in clients with NSoft Sportsbook on more than one channel compared to the previous period.
Live Betting – 38% growth in the number of punters
Land-Based Betting & Gaming Product – NSoft betting platform recorded a 28% YoY increase in the number of betting terminals and steady growth in the number of bet shops. The number of punters across channels increased by 20% YoY.
Virtual Sports Supplier – A highlight of the nomination was Virtual Penalty Shootout. The game was presented in November 2020 and has already been released to clients in 15 countries. Virtual Penalty Shootout was also shortlisted for GGA 2021 in the category Product Launch of the Year.
As in previous years, the eighth edition of the SBC Awards aims to reward and celebrate the very best operators, affiliates and service providers in the betting and gaming industry.
The awarding ceremony is scheduled for December in Evolution London. The organizer expects to host over 800 guests.
Tags:
Didn't Find What You're Looking For?
Our team will be happy to guide you through our products and services.
Contact us