Interviews & Editorials
Fast Games as a popular online casino branch
by Josip Vrbić, Managing Director, Seven Games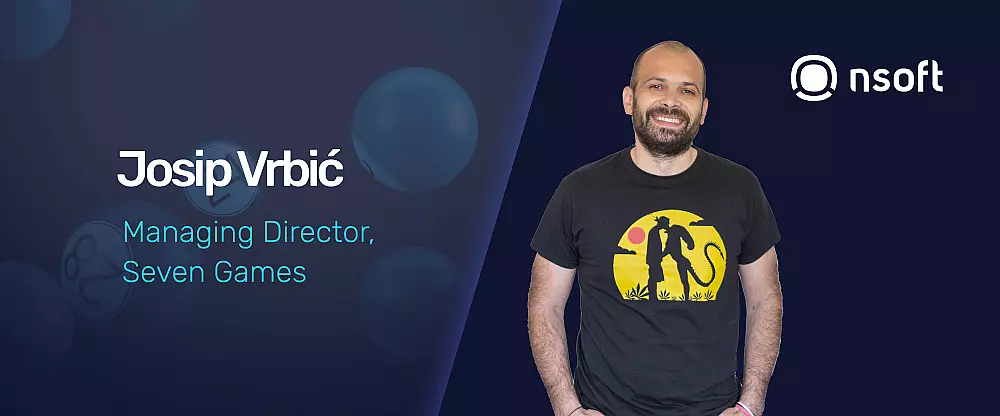 Josip Vrbić, MD of Seven Games unit at NSoft shared his thought on a relatively new branch within online Casino: fast games.
Online casino is the most competitive and for that reason, the most evolved online gambling category in my opinion. So many providers trying to attract as many players as possible to their product ecosystem. Competitiveness has skyrocketed online casino games to another level. It's not easy to even imagine a slot game that doesn't already exist as there are so many different visual styles, configurations, mechanics, and bonus games across the category.
Having in mind that huge diverse slot game portfolios from various providers, it is not surprising to see new games branches developing in the online casino. As this category often has the highest number of visits and engagement among the players, providers of casino games just don't want to miss their chance to try to position themselves in it. Everyone is hoping to bring the new product so they could stand out, disturb the market and attract the players into new ways to have fun. I see this as a natural way of development.
It is not just tech, everything around us and our lives work on a fast-paced rhythm. People want everything as fast as they can get it and move to another thing.
New game mechanics
At the moment we can see the rise of new trademarked mechanics on the market. All the game providers are working hard to offer players new ways to have fun in new, unseen ways. The games that work in a different way from any known existing games for sure, if done right, can bring players' attention easier. This is one of the ways to show yourself if you are not a top-notch provider. By just taking a small amount of traffic from slot games to these new games, providers can make massive revenues at the moment and also make a good foundation for the future. One of the most popular new mechanics is the one that offers the player a feeling that they have the game in control. The best example of this is the huge success of crash games.

Services
Not only the games but also the services built on top of the games are becoming an integral and important part of better and faster casino games. The social and multiplayer aspect of the game is making even the most simple games attractive for players. Services such as tournaments, achievements, and live chats are offering a completely new experience for players as now they have interaction with other people and have something of added value to compete and play for.
Gaming inspired casino games
I think new casino games are becoming more and more inspired by gaming. As the first online casino games were inspired by the land-based casinos, the new generations, the millennials, coming with an online gaming background and for sure are willing to engage more with something they are familiar with. That is why we will see more, gaming-inspired fast casino games in terms of the mechanics and dynamics of playing. The providers who manage to bring the excitement of gaming and the simplicity of gambling will find their way to the top for sure.
Tech Development
As was the case in gambling before, with the further development of technology, we will see new types of games and branches in online casinos. The rise of smartphones, which allowed players to gamble anytime, has helped the development of fast-paced games. Together with smartphones, the development of some technologies, such as WebGL, will create even more space for the creative strike of fast casino games.
We can say one thing with certainty: the online casino will continue to lead the industry through innovation, into new ways of excitement.

Tags:
Didn't Find What You're Looking For?
Our team will be happy to guide you through our products and services.
Contact us