Interviews & Editorials
Unveil unexpected opportunities with NSoft Roulette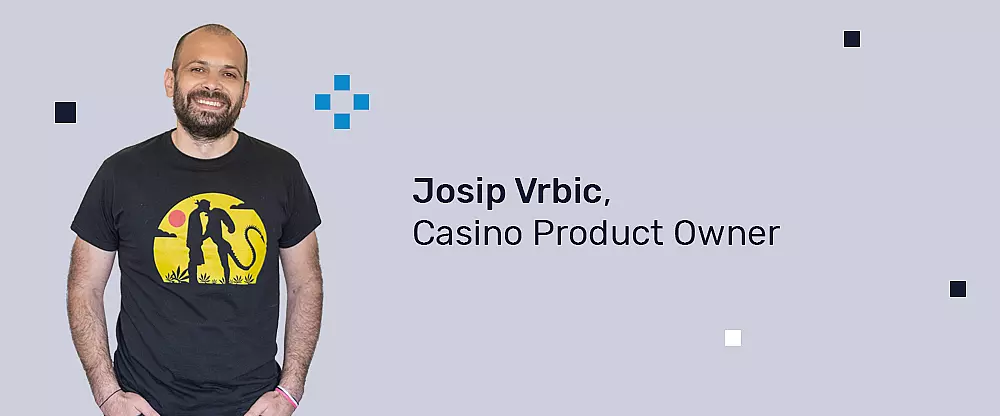 Roulette - one of the most popular games in the world
Josip Vrbic, Casino Product Owner on NSoft Roulette
Following the great interest that NSoft Virtual games have risen among the players and operators, we decided to shed some light on NSoft Roulette.
It is a must-have product with the biggest RTP that covers both virtual games and casino categories at once. This was an opportunity to talk to Casino Product Owner, Josip Vrbic, a man behind this project. We asked him a few questions on NSoft Roulette, its history and development, what are its most distinctive features and benefits, opportunities it offers.
What's the idea behind NSoft Roulette?
Roulette is one of the most popular gambling games in the world. A few years ago we had the intention to develop this game but it never happened due to lack of interest.
However, there was an aha moment, when we decided to develop this game and add it to our portfolio. Actually, we were attending ICE London and realized there were very few round-based Roulette games in general. Not a single retail-based Roulette was available. Most of the Roulette products were on-demand casino category products and real, physical, roulette machines located in casinos and retail bet shops. That was our niche - and the results are better than expected.
Interestingly, the whole project started as a side project of a small group of enthusiasts that were working on it in their free time. When we proved its worth it, Roulette entered our standard development procedure and soon enough we launched terminal and web channels.
I have to emphasize that Roulette was not ready for web and mobile channels at the moment of the COVID-19 outbreak and the consequent lockdown. Nevertheless, the team organized the hackathon where we managed to develop and publish to production the completed project in only 3 weeks time. That was a tremendous achievement and we hope that it will help our clients to overlap this demanding period.
What are the differences between American and European roulette?
During history, there were many different variations of the roulette wheel. European and American versions have survived as the two most popular versions at the moment.
There are a few differences between these two versions, but the most important is the house edge. Since both versions have numbers 1-36, while the European has one zero and the American version has two zeros, it is obvious that the house has a better edge on the American version. The interesting fact is that American roulette was invented in Germany, but the Americans have branded it as their own invention.
Also, you may notice that the numbers on the wheels are not in the exact same order. But that's a less relevant difference between European and American Roulette.
Generally, we recommend our clients to use American Roulette in their retail business. For web and terminal businesses, they can opt for the one that suits their company or players more. Having both versions is also an option.
What are the advantages of NSoft Roulette?
It is definitely a great experience for both, clients and players. Traditionally, NSoft has one of the best virtual game portfolios on the market. Along with the stability and reliability of our products, we have one of the most appealing visualizations in the market that players adore communicating with.
NSoft Roulette is an appealing product, available, and running smoothly, on all channels. Great UX and easy to use for operators in betshops and for players on all channels is something that we are really proud of.
Our Roulette is round-based, meaning that all players play together in a single round. Having this social component in mind, we do have some ideas to make this game, even more, engaging in the future. We are constantly working on improving Roulette on all channels having in mind players and clients and their valuable feedback.
What are the advantages of playing NSoft Roulette online?
Roulette has one of the biggest RTP (return to player) rates among all virtual games therefore it is for sure one of the reasons why players love it. It's simplicity and fast learning curve for new players and at the same time retaining interest for players who keep coming back is incredible. Running on all devices and being able to play anytime you like is a must-have especially in these days of unexpected lockdowns.
What markets is NSoft Roulette popular at?
We have already had great success in South America, Africa, and Europe. Lately, we have started to release the online Roulette on some interesting new markets and we can't wait to see the results. Since it is a globally known product I believe it will perform well in many different markets.
In order to cover additional markets, we have even developed a special kind of Roulette known as Spin&Win. It is a Roulette game with a different visualization from the classic one, especially popular in Africa.
What do you expect from the NSoft Roulette going online?
While the mobile is taking over the world, there is no dilemma that is the right path for companies to move on. I believe the availability of the product is one of the key factors for any product to have great success.
Roulette has already proven itself at many providers across the globe and it is always one of the 3 most played games at almost any provider's analytics. This is our first product to cover both virtual games and casino categories at once, so we expect a big audience in front of us.
What kind of people play NSoft Roulette?
Speaking about gambling, I guess this product has the biggest audience in the world. It is simple and fast to play and it offers the right dose of anticipation. There is an option to win big or to try to collect money playing more safely, covering many fields on the table. Try it out, it's available anywhere.
Both types of the NSoft's feature-rich roulette game, European and American, with their fast action and sharp graphics are now online. Sounds unbelievable that Haiti Roulette players play 400,000 tickets every month?
Find out why! Contact NSoft's sales team at [email protected].
Tags:
Didn't Find What You're Looking For?
Our team will be happy to guide you through our products and services.
Contact us