Interviews & Editorials
NSoft debuts Lightning games: Shaping the future with Lightning Roulette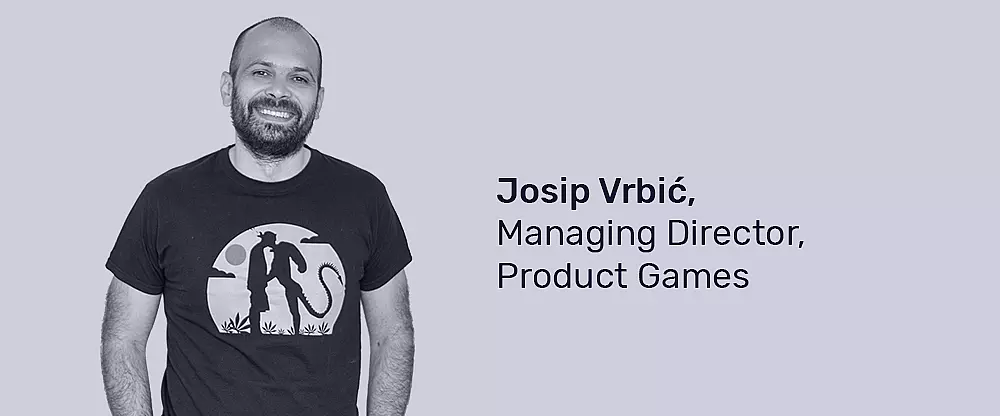 The rise of online games
Last year most economic sectors struggled due to the still existing COVID-19 pandemic. Betting and gaming industry wasn't an exception, especially in the retail channel where the restrictions are still in force to a lesser or larger degree at almost all markets.
Still, the fact is that the internet gaming industry has a great chance to become the most popular betting channel and online casinos have realized explosive growth.
Economic experts also project that the online gambling industry will grow by 17% annually. It means that by 2025, the sector will be worth more than $67 billion. From an economic standpoint, many factors have contributed to the sharp growth of online casinos.
Since COVID-19 forced countries into lockdown, iGaming has become a mode of escape from everyday realities. Lockdowns have spurred the explosive growth and demand for online and casino games.
Lightning Roulette - a novelty in NSoft's portfolio
We sat down with Josip Vrbic, NSoft's Managing Director, Product Games, to discuss the recent rise of online games and to present the novelties in NSoft's portfolio - Lightning games.
How did you see the need for a new category of games?
Here at NSoft, we work with product-oriented development philosophy. Constantly researching, observing, and analyzing existing products in order to make new better products and update existing ones to keep our clients and their players satisfied. Our goal is to improve the user experience and customer satisfaction that helps to increase the number of users of the specific product.
Lightning games are a new category of virtual games that we offer in our portfolio. They are designed for web and mobile channels in order to provide a better user experience to online players. After the research of every aspect of the current products and their behavior on the online channels, we developed a high-engagement easy to play version of our most popular products. They have been totally revamped and adapted for web and mobile usage.
Explain the rising popularity of Online Casino Games.
In the last couple of years, online casinos have grown in popularity tremendously, and the number of active casino content providers and players has increased as well. There are many reasons for its rising popularity. Land-based casinos have a long history of operating, going further and playing the same games online seems like a logical step. Players can access the casino games quite conveniently from the comfort of their homes simply by using their smartphones or PCs. The appeal is also inevitable having in mind other attractive possibilities which online casino games can offer - high RTP (return to player percentage), the possibility to win huge jackpot amounts, various types of bonuses, gamification tools and a broad choice of themes for customization of the game.
What is the story behind the idea of making a new version of Roulette?
There were a few reasons behind the development of Lightning Roulette. Most of Roulette players are looking for this product in the Casino category. Our availability will surely grow by positioning Lightning Roulette both in Virtual and Casino games categories. There are not many round-based Roulettes out there and we saw the market gap which we want to cover with this new game.
What are the main features of the new Lightning Roulette game and what do you expect the players to like the most?
Roulette is one of the most popular betting products of all time. The simplicity of the game and the possibility for players to win big have been attracting people to play it for a long time now.
Lightning Roulette, as the name suggests, is fast as lightning and round-based. All the players participate in the same draw, placing bets on the same wheel spin, which is not like standard on-demand casino Roulette. This adds the social aspect to this product.
Since it is designed and developed exclusively for the web and mobile channels, it offers easy use and runs smoothly on all devices.
When talking about digital products, one of the most important things is that everything goes smoothly when you use them for the first time. This game is just simple and straightforward for all users, even those who play it for the first time.
Lightning Roulette is suitable for placing both in the Casino and Virtual games categories and we feel this broader exposure will bring many additional users which otherwise would not play this game.
Concluding words and thoughts on Lightning Roulette
I find that in many ways, technology has contributed to the development of new games which ultimately solved accessibility issues. As the world is still in the state of COVID-19 pandemic, many retail businesses have not been able to operate as they usually do. Therefore NSoft has shifted focus to online business, making our web and mobile channels even stronger than they were before.
I strongly believe that Lightning Roulette has a bright future ahead due to its ease of use, visual simplicity, lightning speed, great performance and the possibility to place the product in the different categories on the client websites.
As far as what the future holds, there are a few additional engagements and bonus features that we are going to implement to Lightning Roulette and other Lightning games from the same category; all of which will drive additional engagement and excitement among our players.

Tags:
Didn't Find What You're Looking For?
Our team will be happy to guide you through our products and services.
Contact us