Interviews & Editorials
Introducing Dragons Fortune: The Slot Game Every Operator Needs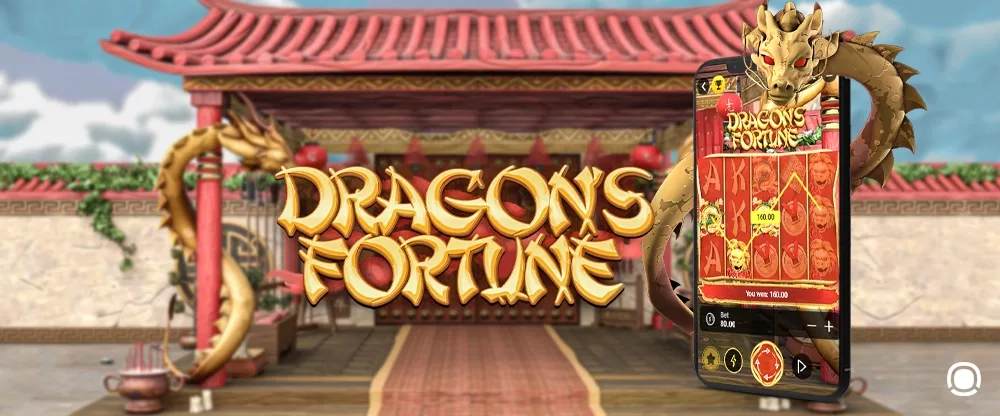 Attention operators: Considering expanding your game portfolio? Here's a deep dive into why Dragons Fortune online video slot from NSoft could be the next big thing for your platform.
Impeccable Design and Theme #
Dragons Fortune is a meticulously crafted slot game that encapsulates the rich Chinese aesthetic, complete with fire-breathing dragons and large multipliers. This five-reel, 20-fixed pay line slot offers diverse winning avenues, keeping players engaged and increasing their session lengths.
Cross-Platform Excellence #
In today's B2B environment, user experience is paramount. Dragons Fortune is optimized for desktop, mobile, and tablet play. The recent mobile-focused update, emphasizing portrait mode, ensures you cater to the ever-growing mobile iGaming segment, making gameplay convenient and immersive.
Engaging Features for High Player Retention #
Prize Adventure Bonus Games: The potential to win up to 6,900 times the bet in a spin keeps players coming back for more.
Rich Backstory: The game's lore around dragons, symbols of prosperity and good fortune in Chinese culture, offers more than just gameplay; it's an experience, ensuring longer user engagement.
Stunning Graphics: The game, set amidst a temple backdrop with cherry blossoms, features symbols deeply rooted in Chinese culture. This authentic representation will appeal to a broad user base, increasing game uptake.
Game Symbols that Add Depth #
Bonus Symbol: Featuring the Ya Zi dragon, a symbol of protection and victory. Three or more activate the Prize Adventure Bonus Game feature, creating anticipation and excitement among players.
Wild Symbol: The Suan Ni dragon, bestowing fortune and luck, acts as a wildcard, offering more winning combinations to players and ensuring repeat plays.
Win Grading Functionality: NSoft's unique feature classifies wins into categories like Big, Mega, Ultra, or Sensational, heightening the thrill for players and encouraging them to chase bigger wins.
Key Metrics for Operator Assurance #
RTP (Return to Player): A competitive 96.18%, assuring players of fair chances and encouraging longer playtimes.
Max Win: An enticing x 6,900 of the stake, attracting high-rollers and casual players alike.
Volatility: High volatility ensures that while payouts might be less frequent, when they do hit, they're significant. This keeps players coming back in hopes of landing those big wins.
Player Engagement through Bonus Features #
With the Prize Adventure Bonus Game, players choose from various chests across ten levels, each containing prizes or traps. This feature not only maintains engagement but also keeps players invested in the game, driving longer sessions and increased revenue.
Incorporating Dragons Fortune into your online casino game roster is a strategic move for sustained user engagement and revenue generation. Its unique blend of narrative depth, gameplay excellence, and high reward potential ensures that it'll be a hit among your players, leading to increased ROI. Also, don't forget to check out our diverse collection of casino games. Each offers unique features and mechanics, ensuring a fresh experience for your users. With NSoft, you're not just getting a casino software; you're investing in a partnership that prioritizes innovation and growth.

Tags:
Didn't Find What You're Looking For?
Our team will be happy to guide you through our products and services.
Contact us