Interviews & Editorials
Karlo Kralj - sharing thoughts on CEE markets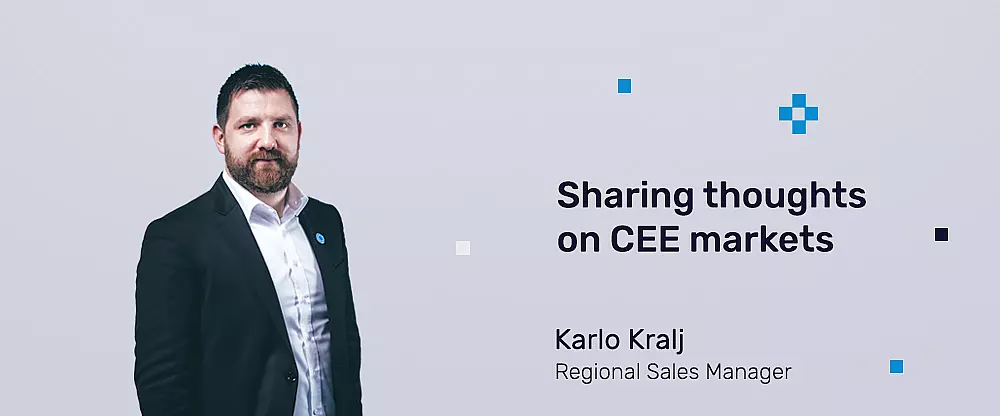 Romania within the gambling framework
Romania has one of the most extensive gambling markets in Southeastern Europe, with its all sectors regulated. The gaming market has undergone significant reforms in recent years.
Romania's 2009 gambling legislation reshaped the industry. However, the introduction of online gambling remains the key innovation in Romania's gambling framework. The main gambling law is Emergency Ordinance No. 77/2009.
Romanian market adoption of NSoft's product palette
NSoft counts its presence on the Romanian market for the 7th consecutive year. The NSoft's Romanian journey has begun with the launch of Lucky Six that was followed by the strong expansion of different products throughout the country. Mr. Kralj comments: ''At this moment we are cooperating with at least 85% of Romanian operators with at least one product in offer. The bestselling products on that market are Lucky Six, Live and Greyhound Races. Lucky Six and its revenue share model have proven to be the right market fit, while the In-Play Betting, understandably, raises a lot of interest among the players. Our future goal is to release our Pre-Match Self-Managed and monitor its performances on this interesting and strong market since its success on other markets is exquisite.''
NSoft's powerful Sportsbook software enables full flexibility, odds and risk management autonomy through different delivery channels. Self-Managed application is fully integrated into Seven Platform and gives the customer full autonomy of custom events creation, odds management, and risk management.
Sportsbook Pre-Match Self Managed application supports the use of different feeds by different providers including the possibility of importing own odds scheme algorithms.
Fully automated
Semi-automated
Manual
Besides the possibility to fully automate the process, the bookmakers can retain total control over all modules of the application. Depending on the level of automation the need for human resources can be substantially reduced decreasing the operational expenses.
Effective and flexible risk management tools enable full control over the risk parameters, whether those are tournaments, market types, odds, players, retail shops, detection of the same tickets and many more. Special attention is dedicated to the Risk Management module which allows the operator to minimize the risk and increase the profit through the combination of automatic and manual tools.
NSoft is closely observing Romanian market trends, therefore, Kralj comments: ''Another important aspect is to strengthen the online availability of our products due to the registered strong growth and potential of this market. Consequently, our existing partners are already obtaining necessary licenses for online operations and we are currently planning the future online integrations. Two years ago NSoft introduced its terminal solutions to the market that resulted in strong growth of 400%. The plan is to conclude this year with a concrete growth of 1000 %.''
Cooperation with Rombet
For many years now NSoft and Rombet have been working together to achieve the goals that Rombet, as an association of gaming entrepreneurs, has set up with its founding. Commenting on this important cooperation, Kralj emphasizes: ''We are particularly proud of sharing our experiences and expertise at conferences, and doing so we are improving the regulatory framework within the betting industry. We believe that the cooperation of operators, regulatory bodies and providers is necessary in order to achieve an efficient market. NSoft's products are fully certified and licensed for the Romanian market.''
Mr. Bogdan Coman, Executive Director of Rombet confirms: ''NSoft has been fully cooperative to follow our legal backbone and has shown respectable knowledge of the industry, they are one of the oldest foreign members of our association, and we pride ourselves in creating a community with companies like them. Rombet is at junction between the regulator, the gambling organizers and other 3rd parties serving the industry, and the players. It's supporting the organizers - counseling them on matters like specific gambling legislation, fiscal and civil legislation, marketing, recruiting, etc. Via our communication infrastructure, Rombet shares ideas, examples of good practices, warnings of danger and all relevant information between our members as well as providing a platform to help people fight addiction.
The importance of EAE
Having in mind the strategic importance and potential partnerships in the regions of Central and Eastern Europe, NSoft's participation at Entertainment Arena Expo 2019 is a must-attend event.
This event is an important communication platform as it provides NSoft with the opportunity to communicate its rich product portfolio which includes a turnkey solution for managing the betting business, retail and omnichannel solutions, Virtual sports betting, Sportsbook, Draw-based games, NSoft Vision and Stark terminals.
Kralj is looking forward to the Bucharest show commenting: ''At EAE Bucharest NSoft strives to fortify its market position, expand its presence and of course promote Pre-Match Self-Managed and online channel as these are top-notch market solutions for Romania.''
Every year EAE improves its integrity, enables networking and allows NSoft to showcase its extended product palette and maintain current partnerships.
NSoft's CEE region acquisitions
Regarding NSoft's future plans in the region, Kralj says: " The importance of the CEE markets for NSoft is huge especially in regards to Poland, Slovakia, and the Czech Republic. The Czech market is extremely interesting for NSoft and at this point, with current cooperations, we have exceeded our expectations thus the new strategies are already being at its late planning phase including the opening up of the online channel."
In order to obtain in-depth and comprehensive information about the latest NSoft's innovations and products, feel free to book a meeting with Mr. Karlo Kralj at [email protected], or simply meet him at Stand 523 during the EAE event, he will be happy to share NSoft's know-how with you.
Tags:
Didn't Find What You're Looking For?
Our team will be happy to guide you through our products and services.
Contact us