News
Virtual Football league in Fortuna's bet shops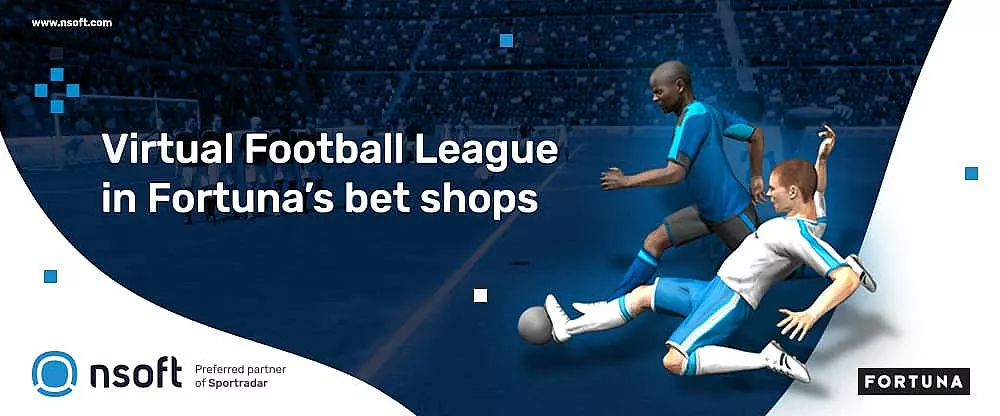 NSoft and betting operator Fortuna Romania have extended their existing successful cooperation. Betradar's Virtual Football League has been integrated into NSoft's platform and is now available to the players in Fortuna's wide retail network.
Virtual Football League is available in retail and web. It is fully responsive and combines AI and 3D animation. Naturally, it goes along with an extensive betting offering as real-life sports betting.
Virtual Football League runs a season with 16 virtual teams competing for the cup. The league reflects real-team and real-player performance parameters. 240 fixtures per season guarantee plenty of betting activity thanks to a pool of over 240.000 videos in total.
"NSoft has very fruitful cooperation with Fortuna Romania. This kind of cooperation allows our companies to broaden the relevance and increase the addressable market while our customers benefit from the strengths and offerings each organization brings to the table," commented Karlo Kralj, Regional Sales Manager in NSoft.
Find out more on NSoft Virtual games for retail, web, mobile or SSBTs by contacting NSoft sales representatives at [email protected].
Tags:
Didn't Find What You're Looking For?
Our team will be happy to guide you through our products and services.
Contact us