Interviews & Editorials / People@NSoft
NSoft Vision and AI-enabled transformation across industries
NSoft Company has always been at the forefront of new developments, and the desire for innovation is one of our core principles.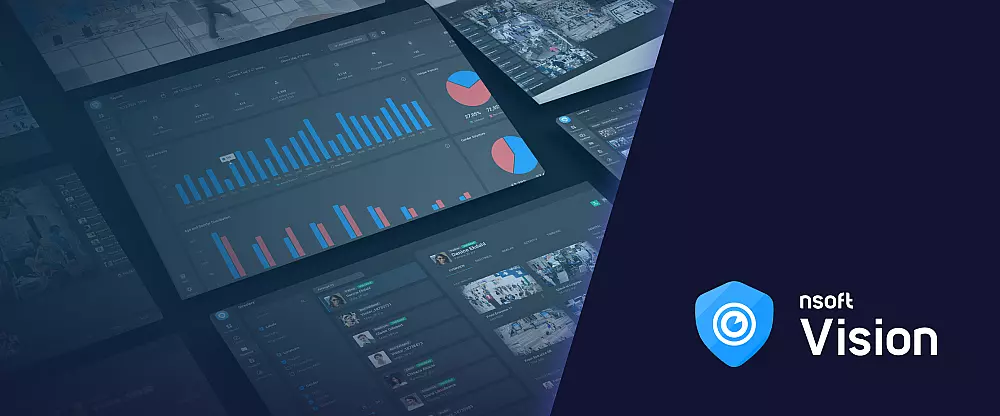 NSoft considers artificial intelligence as one of the key factors for future progress in the iGaming industry

AI-enabled transformation solves more significant business problems across industries

NSoft Vision fuels business growth with data-backed decisions

NSoft Company has always been at the forefront of new developments, and the desire for innovation is one of our core principles. After years of gaining long-standing experience across 140 customers in 35+ countries, today, the company has a trustworthy reputation as one of the market leaders with a particularly strong land-based presence.
NSoft's betting products are driving growth around the world, as the company delivers a stand-out user experience for its customers with integrations or full web solutions for online and mobile apps and terminals.

Artificial intelligence goes from experimental to essential
In the last few years, NSoft has eagerly advocated for artificial intelligence to become one of the key factors for future progress in the iGaming industry. Certainly, in this time of strong optimism for artificial intelligence across all market industries, it does no longer make sense to speak of it solely as technology but as many branches that serve different uses and to different industries.
The focus has strongly shifted from technology toward AI-enabled transformation that solves more significant business problems across industries.
Here comes in NSoft Vision, a business-focused solution and a smart Video Management System. Vision's major advantage is that it is not specifically designed for the iGaming industry, thus making it adaptable and useful for a number of different industries and purposes.
Vision is a multi-dimensional product built to serve the needs of numerous industries. It was built to deliver data on-premise from existing IP cameras. It's quite simple; NSoft Vision turns a regular IP camera into a smart one, so there is no need for investing in special equipment. The solution is easily integrated with 1500+ brands of IP cameras on the market and furthermore enhances business with smooth data capturing.

Improving security and optimizing business performance with NSoft Vision
With NSoft Vision, business owners can gain a more personalized view of their customers. Through accumulated data, later on, analyzed, and segmented, business owners can make the most of their operations and data. Data gives the power to make smart changes and fuel further growth.
These days AI can surely facilitate many processes across any business. In terms of retail, for example, Vision can analyze customer behavior and history to get a complete profile of each customer's preferences, furthermore helping in making customer segmentation.
Vision brings analytics and intelligence to retail in real-time. How is this possible?
Once you have the recordings, Vision enables the collecting of enriched evidence synopsis instead of just downloading footage. Recordings are matched with identities, appearance history, face snapshots, etc.
NSoft Vision offers extensive reporting based on historical data. What is more, all the data is presented in a single intuitive dashboard. Your retail could have the same analytics as your website, from visitor demographics to traffic numbers.
- Preview traffic numbers, new and returning customers
- Heatmaps to understand hot zones (where visitors spend the most time)
- Age and gender distribution
All of the above enables the business owners and decision-makers to offer more customized experiences to their customers, positively influencing customer retention and acquisition. This also helps further assess risky behavior in retail shops and across the hospitality industry.
Worried about Vision's installation or maintenance? Don't be. Vision's in-field trained technical staff is there to assess the needs of customers as well as the existing infrastructure of their business. The installation process is easy and fast, and it lasts less than 30 minutes.


Young talents behind NSoft Vision

Many talented people are part of the Vision team, from people with banking and financial institutions backgrounds to software developers and others with experience in sales and customer service. Let's talk about two young minds who have enriched the team with their flair for curiosity and ability to adapt and solve problems quickly within hours - Martina Sesar and Mile Čilić.
From her hometown Mostar to studying in Spain and landing her first job in Croatian IT and telecommunications company Infobip, Martina Sesar has led quite an interesting professional path. Although her education was focused on software development, through her work in Infobip, Martina discovered that her skills and ambitions are a perfect fit for product development and management.
Martina emphasized: "Vision is much more than classic video surveillance or analytics system. It is primarily a tool with which companies can improve their processes and business and ensure all safety standards for their facility. The product itself is really complex, but our main advantage lies in the fact that the "brain" of the product and all AI models are developed in-house and are absolutely under our control. The fact that we can find its application in almost every industry speaks volumes about the vastness and maturity of the product itself. We are pleased that our clients have recognized this, so in 2022 we entered many markets outside of Bosnia and Herzegovina. I am happy to be a part of this story and to be involved in creating something that, I am sure, is yet to reach its full potential and thus promote NSoft in the best light."
Mile Čilić is a Full Stack Developer with an eye keen on AI technology. He completed his undergraduate studies in computer science in the USA at the University of Nevada - Reno, where he combined his sports career and student obligations for 4 years. His interest in AI was also his focus during his graduate study in computer science, where he chose a major in machine learning.
He shared with us: "AI is encountered daily in all industries, but currently, the most talked about is autonomous driving. Although it sounds unrealistic, I think it will become a reality in the future. In addition to autonomous driving, I think AI will find great application in healthcare, especially in diagnosing (e.g. detecting pneumonia) or even robotic surgery."
When asked about NSoft Vision and its future, Mile shared the following views:
"Vision at first looks like a simple system, but it is actually very complex from the inside. Creating a quality AI model for detecting and recognizing people is quite a difficult problem, and when we add that all this must be done in real-time, we get another dimension. In addition, everything has to work as a whole, and we have to show information that will be interesting to the end-user, such as reports on the number of people on sites, real-time notifications, heat maps, showing videos, etc.
All of the work mentioned above makes Vision unusual, interesting, and dynamic.".
It is safe to conclude that AI is quickly becoming a part of our everyday lives. Its diverse applications are set to transform businesses across all industries like never before, creating new opportunities for entrepreneurs, business leaders, and workers in every industry.
Tags:
Didn't Find What You're Looking For?
Our team will be happy to guide you through our products and services.
Contact us