Interviews & Editorials
NSoft's next frontier is LatAm's market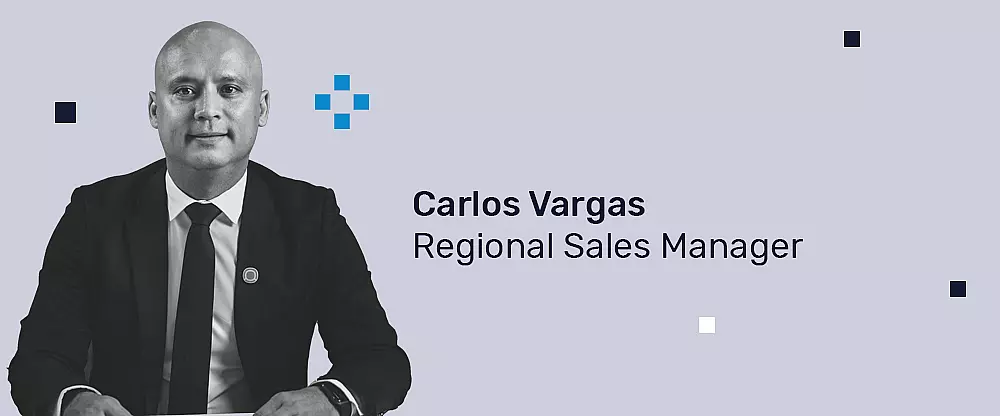 Experience - an important asset for LatAm markets
Carlos Vargas, Regional Sales Manager, sharing his thoughts on LatAm markets.
NSoft's retail long-term experience is certainly an important asset for LatAm markets due to the retail preferences of its players.
NSoft provides top-notch gaming content to some of the world's leading operators from its offices in Bosnia and Herzegovina and Croatia, Nigeria, SAR, Costa Rica, and Singapore.
The company's product palette includes virtual games, sportsbook software, draw-based games, NSoft Vision - AI software, all laid on Seven - turnkey gaming management platform for retail betting shops, gaming terminals, web and mobile application channels.
NSoft's retail long-term experience is certainly an important asset for LATAM markets due to the retail preferences of its players. The quality of NSoft's virtual games portfolio will definitely satisfy the highest market demands while the complete Sportsbook product and long term cooperation with Sportradar are to guarantee for deep expertise of NSoft's development team.
NSoft's sister-company, it's hardware division, Stark that has grown to be the first-shop-stop for operators looking for quality, customization, branding and superior product performance. Stark offers an end-to-end betting terminal solution that is at the same time even the most cost-effective. The company combines best-in-class technology with human technical expertise to deliver a fully customizable SSBT.
LatAm's new horizons
LatAm's historic evolution in this industry is quite unique and fascinating and even though it has proven that it is here to stay, the development phase lasted more than other markets. For almost 25 years the borders of the gaming industry have been slowly opening from Rio Bravo all the way down to the Patagonian soil.
After years of wandering over the strategy of establishing a regulatory framework in Latin America, things have changed over the past year. All this is accompanied by changes in gambling legislation in the two most important Latin American countries, Brazil and Argentina.
In December 2018, the regulator made it possible in Brazil to legalize online fixed odds betting and to obtain licenses. On the other hand, a new law was also adopted in Argentina in December 2018 for the Buenos Aires region, where it became possible to obtain licenses in a manner similar to that in the European Union.
In other Latin American jurisdictions, a similar trend is also observed. For example, a regulatory framework has been put in place in Colombia and Peru, thus it should not be surprising to see the largest European betting operators bring their business to these countries.
However, it should be borne in mind that Latin America's business opportunities depend on laws that will certainly not be identical in all countries. Non-harmonized solutions may offer more favorable conditions in some countries than others. For example, the political situation in Mexico has long stymied reforms in the betting industry, unlike the countries mentioned above.
Initially, the Caribbean welcomed the first operators that provided their services to a vast majority of eager US players mostly seeking offshore options to bet on their main sports (MLB, NFL, NHL, NBA). After a swift transition, there was a market trend to move call center operations to Costa Rica.
However, these first five to ten years, the industry was more driven towards a B2C for American players and there was literally no active role for Latinos in the front end. As a matter of fact, there were many operators banning Latin countries where their operations were based.
After a couple of years, gradually, a generation of land-based casino players started creating accounts with some European providers who started realizing there was a lot of potential in the area.
And then it all started: Argentina, Mexico, Venezuela, Peru and the Caribbean. And ever since it started been growing exponentially - poker, live casino, virtual games, sports, slots, and bingo.
The industry has realized that LatAm was a growing market and it has become interesting for the trade show, conference and hub organizers. Brands from all over the globe started to establish their presence in Latin America knowing that nowadays it is heading to become a more regulated market starting with Colombia through Coljuegos but from there, the biggest cities such as Buenos Aires, Peru and Brazil are moving quickly in order to become the key markets for providers all over the world.
Expansion: a word that both Latin America and NSoft have in common
There are several interesting factors that make Latin America such a particular market. From migration to gaming heritage we are witnessing how the business has been expanding and the future is just getting brighter.
NSoft understood the importance of their presence in the region several years ago and has been steadily working to become a leader in this part of the world and intends to make out of LatAm one of its biggest available markets.
Regardless of the region, whether it is central America and Mexico, the beautiful islands in the Caribbean or through Andes mountains in South America the passion and love for number's game has been running through the blood of Latinos for ages. Therefore NSoft's draw-based games are a major success in operations all over Latin America, whether it is mobile, retail, online - the demand for these games is steadily increasing.
With dozens of strategic partners and even more requests for the product offering, NSoft's mission to conquer LatAm leads to imperatively perform more research within the area, build more relationships, develop new business strategies and even screen talented individuals as potential new employees.
Need information on NSoft's product palette, interested in cooperation with our team members? Feel free to contact [email protected] or directly Mr. Carlos Vargas at [email protected].
Tags:
Didn't Find What You're Looking For?
Our team will be happy to guide you through our products and services.
Contact us