Interviews & Editorials
NSoft's Sportsbook Self Managed - Setting the industry standards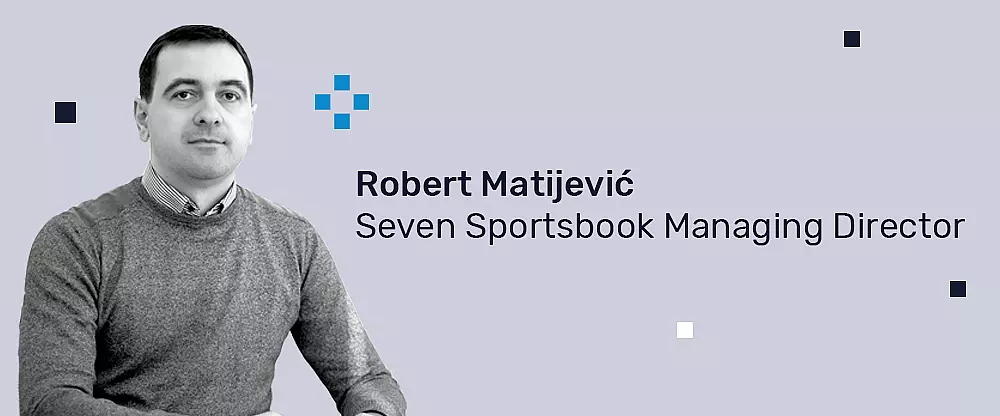 From Managed Trading Services to Self Managed #
Mr. Robert Matijevic, Seven Sportsbook Managing Director, details NSoft's Sportsbook Self Managed Solution and what makes this application an ideal choice for 'know-how' users.
In recent years, NSoft has been recognized as one of the fastest-growing companies among the betting software providers and has been validated by Deloitte, which has ranked NSoft as one of the 50 fastest growing IT companies in Central Europe for three years in a row.
From a company initially perceived as a provider of high-end virtual gaming solutions, the development of Sportsbook and the Seven platform has largely contributed to NSoft being seen today as a provider of full betting solutions, in which Sportsbook plays an increasingly important role.

The strategic partnership with Betradar has resulted in the development of omnichannel Managed Trading Service for In-Play and Pre-Match Betting, which has quickly found its position in the market and is currently being used by more than 50 clients in 15 countries. It reduces their operational costs, provides certainty in terms of profits while they only need to focus on their marketing efforts.
With its obvious advantages, MTS is not able to meet the needs of major operators, especially in terms of flexibility and autonomy of the Pre-Match betting operators being their core business. That's why we started developing the Self Managed app, expanding the Sportsbook portfolio, making it accessible to all operator profiles - from the smallest to the largest.
Autonomy and flexibility of the Self Managed Solution #
The Sportsbook Self Managed solution, which is fully integrated into the Seven platform, offers all the tools you need to successfully trade, making this application an ideal choice for 'know-how' users.
Particular attention is paid to the vital application modules necessary for the client to retain complete autonomy on overall processes, thus enabling him to consistently present his vision and strategy - to be different and unique.
It applies to Odds and Risk Management and in-depth analytical tools, which, in combination with the automatic and manual ticketing process, enable the client to successfully secure the desired profit. Of course, like all other products from the Sportsbook palette, the Self Managed app is available on all delivery channels - web/ mobile, web, terminal, retail and mobile app (iOS and Android).
In addition to the already integrated Betradar Unified Odds Feed, the app also offers the ability to use a combination of feeds just like creating different types of ''custom event ''.
The operating costs can be optimized in dependence on customer's necessities. In case the customer wants to automate the process to the maximum through predefined odds key and liability settings he will need several experienced traders and risk managers. However, the customer can acquire additional control by manual authorization of risk tickets resulting in additional security, but it also requires a slightly larger team that will manage the processes.
Custom options #
A number of custom options have been developed to give clients the greatest flexibility in using the application:
Related Contingency Tools - possibility to combine different markets within a single event (eg. Three Way, Corners, Bookings, Penalty)
Bonus events - selected top events with boosted odds
Top Tournaments - Highlighted top tournaments selection
Bonuses - Different types of accumulator and cashback bonuses
Different printed list templates
Market displayed modes per channel (eg. collapsed Correct Score on a mobile app)
Market templates and market groups
Favorite markets
Integrated Betradar Stats
The high degree of customization of Sportsbook products facilitates breakthroughs in different markets, so apart from Central and Eastern Europe representing the NSoft client base, Sportsbook products have found their place in the markets of Africa, Latin America and Asia.
To sum it up, Mr. Matijevic emphasizes - NSoft Pre-Match Self Managed application provides a brand new engine for your business machine. Designed and built for sportsbook businesses that want and need to control their own risk and have their own dedicated trading team. The solution provides support for multiple feeds, it allows custom event creation, offers advanced risk management tools and is user-friendly for both traders and the players themselves.
In order to find out more about NSoft's products get in touch with our sales team on [email protected].
Tags:
Didn't Find What You're Looking For?
Our team will be happy to guide you through our products and services.
Contact us