Interviews & Editorials / People@NSoft
Passion and motivation behind Virtual Penalty Shootout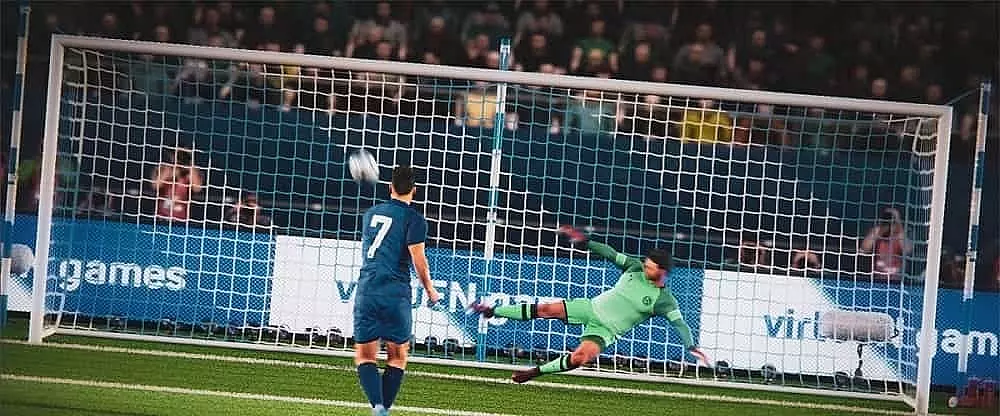 Virtual Penalty Shootout's first birthday #
Officially, the game was released on September 30, 2020, and instantly captured the attention of both - operators and players.
The expert community has also recognized the uniqueness and the beauty of the game by shortlisting it for the Global Gaming Award 2021 in the category Product Launch of the Year. Recently NSoft received seven nominations for the SBC Awards Latinoamerica 2021. Among others, we are shortlisted in the category Virtual Sports Supplier. The application for this award has leaned heavily on the Virtual Penalty Shootout game.
Insight from the first hand #
To celebrate all those milestones, we decided to tell a different story about Virtual Penalty Shootout game. We will not talk about the RNG, betting markets, how-to-play but let people who created the game say a word or two about passion, excitement and dedication.
By Amela Dedić and Biljana Haljevac, Senior 3D Artists/Animators
The team
Great teams and great ideas are all about people and the working atmosphere. We at NSoft's former 3D Games Team, now 3D Creative Team were lucky to found each and we just can't start this story without saying thank-you to former and current team members: Jasmin Ličina - Senior 3D artist/Team lead, Dragan Grbavac - Senior 3D artist, Dejan Boras - Senior Unity dev, Zlatko Vukšić - Senior Unity dev, Adnan Mujkić - Unity Dev, Dragan Rezo - Senior 3D Artist, Stojan Cvitković - Senior 3D Artist, Toni Matej Radoš - Senior 3D Artist. In this story, "we" are Biljana Haljevac - Senior 3D Animator and Amela Dedić - Senior 3D Animator. We are the one who will take you behind the scene of Virtual Penalty Shootout.
Our Team's job is to develop Virtual betting games such as Virtual greyhound and Horse races, Motorcycle Speedway, etc.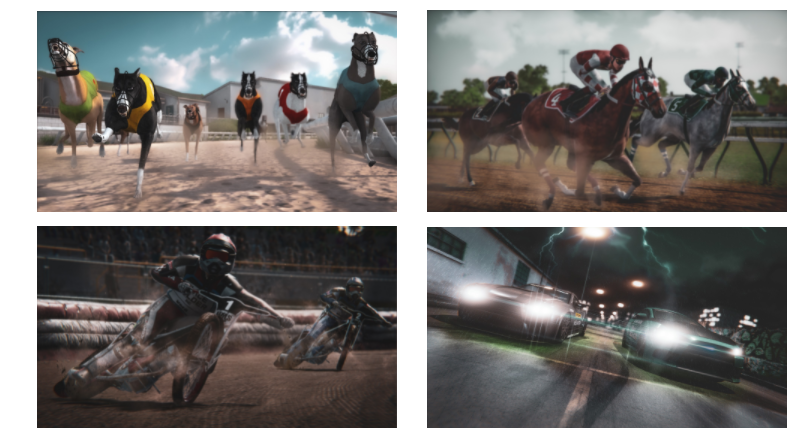 New Project - Virtual Penalty Shootout
The virtual penalty shootout was the most challenging project we've worked on. It allowed us to learn and try new things such as Motion capture. Our first job was to figure out the best way for our small team to make such a big virtual game. The biggest challenge was the animation process. We needed a large number of highly realistic animations, and the best solution for that problem was a Motion Capture system. Our choice was a company from Sweden named Rokoko and their WiFi motion capture suit - The Smartsuit Pro.
After we placed our order for the suit, the waiting time was used to go "back to school" and research making of other elements of the game such as character and venue design and creation, MoCap animation recording and cleanup, new software, and game rules. Our best friends were Pluralsight and LinkedIn Learning.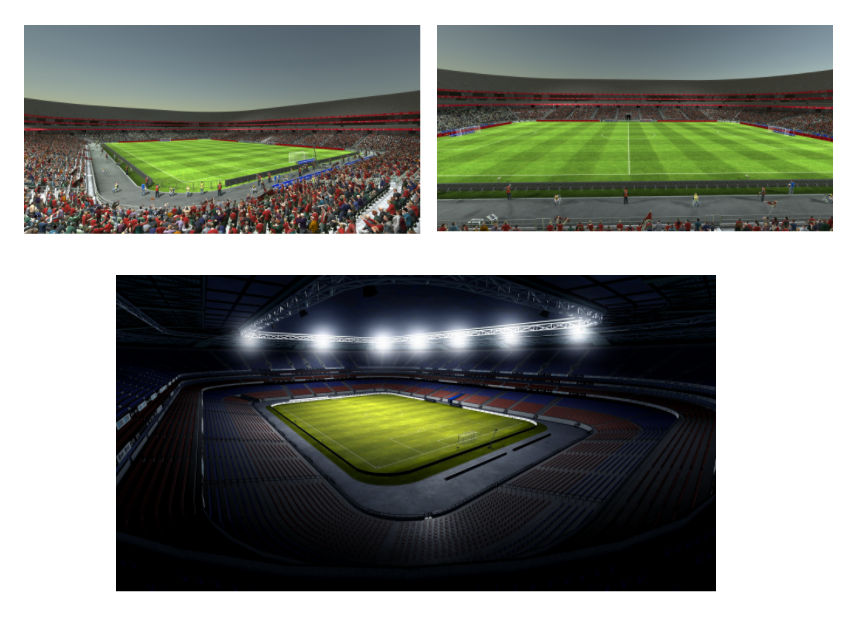 The Arrival- Smartsuit Pro is in the town
The arrival of the Smartsuit Pro was the most joyful occasion. Also, the day when our colleague Toni officially became the resident MoCap test talent.

Since our open office was not suited for a proper MoCap test, our first pick was local park. Awesome place, beautiful weather, but just one problem: electricity was really hard to find. A better-suited place was found for proper test and future motion capture sessions. The Local Futsal field had everything we needed.
MoCap Time!
Following initial tests, we felt confident enough to start official motion capture sessions. The first step was planning and creating MoCap sheets for each motion capture session.
Our motion capture crew was small but efficient: Toni Matej Radoš - Test talent & Talent Manager, Biljana Haljevac - Reference Cameras and Amela Dedić - Rokoko Studio, MoCap Sheet. And our Talents, real-life football players, who without this would not be possible: Fedja Kulaglić (goalkeeper) and Ivan Arapović (player).
Since we have only one suit, Goalkeeper and Player animations were recorded separately. Because of that, we had to be very careful during the planning process so the respective animations could match. We were a bit worried about the Goalkeeper's recording sessions, taking into consideration the nature of football goalkeeping movements. To make everything easier we relocated Goalkeeper's MoCap sessions to the local Judo club with a soft tatami mat surface. We had 3 recording sessions and each was 3 hours long. That gave us 137 raw animations. We were aware that not every MoCap take will be successful or 100% accurate, we made sure that every take was also recorded with our reference cameras. That also gave us a lot of funny videos and gifs:
And your friendly animators being goofy
Animation Cleanup
The entire process of cleanup was done in Maya and Motionbuilder using the HumanIK system. Most of the work was root motion corrections, foot slides, and arms fixes. The final part of the cleanup was merging the animations of Player and Goalkeeper into one take and making sure that the timing fits perfectly for each take.
The ball movement was a mix of keyframed animation and Unity physics.

Visuals & Final Render
Cleanup done. Next: Dressing up. The entire time of animation cleanup our player and goalkeeper rigs were dressed in nothing but their birthday suit. That caused a lot of funny looks from our other coworkers. But fear not! Our 3D artist Dragan Rezo was on the task of dressing them up for their final render.
All our jerseys and cloth simulations were tailored and done in Marvelous Designer and for the scene setup and rendering, we decided to use the Unity engine. The entire game has 243 videos, rendered in high quality.
Every visual element of the game can be easily changed. Character appearance, jerseys, crowd, banners. All this can be altered according to the client's requirements. We had a test client request just to see how much time would be needed for all the changes and rendering.
Lions on background video banners
Goalkeeper jersey with leopard pattern and panther head as front logo
Penalty taker with a red jersey and white sun on blue background (Taiwanese flag) as a front logo. Number 88 on the back and name "Tigers" above it
Additional but not requested, all resolve screens translated to mandarin
This was a bit of a crazy request, but everything was accomplished in a day and a half and this is the final result:
Final words
Almost nobody was injured during the making of the game. Our Goalkeeper had some bruises from the suit's sensors, and we almost had a heart attack when our suit had a minor malfunction.
All jokes aside, our small team is very proud to have managed to complete such a large project, learn a bunch of new things in the process, and use Motion capture technology. It was an awesome experience from start to finish.
In the end, we would like you to take a look at our little video presentation of the Motion capture animation process.
Tags:
Didn't Find What You're Looking For?
Our team will be happy to guide you through our products and services.
Contact us