Interviews & Editorials
Bet Shops: 7 Common Support Requests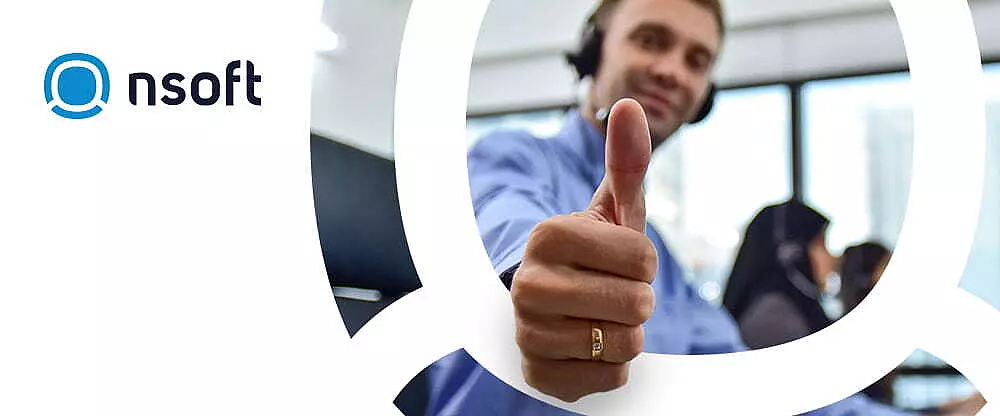 NSoft Support department - B2B Support with 24/7 coverage
Written by: Jure Leko, Support Team Lead at NSoft
Range of bet shops' support requests we encounter varies from as simple as "What's the weather outside?" to complex as "Calculate the Pi to 1000 decimal places!" Such versatility in inquiries goes along with the great variety of tools that help us adequately address them. So, let's cluster them:
Communication - Zendesk Support, Zendesk Chat, 3CX, Slack
Remote Access - TeamViewer, VNC, AnyDesk, Putty, SSH
Monitoring, Measurement and Analysis - Uchiwa, Grafana, MTR, Graylog, Zendesk Explore...
Other - Zendesk Guide, Postman, Virtual Box
As you can imagine, after 10+ years in business, we have identified the most common Qs and created a handbook, as well as FAQs we would like to share with you as well. The following list contains the top 7 situations the Support Department deals with regularly.
Did you try to turn it off and on again?
Most common issues arise if the Operating System is running for far too long without a restart which is usually breeding ground for various bugs and glitches. Any device needs a reboot from time to time to refresh its circuits. Besides, it is also beneficial for our betting software since it is performing silent updates upon each boot - which means patching various bugs and applying new features. One of the options which NSoft's compelling betting Seven Platform offers is an automatic restart for all our Linux based Operating Systems at any point in time at a click of a mouse.
No, don't smack it!
Second to Operating System issues are Hardware issues, as the title might be indicative, it might not always be the hardware fault. But when it is, we use our hardware fault detection services which are running in the background of the Operating System. Such services are indicating if something is misbehaving on the piece of hardware in real-time, e.g. printers, card readers, bill acceptors, coin acceptors, displays. If the issue is not detected through our services, we can only advise on patience, patience and some more patience with the field operators. At the same time, the troubleshooting steps are followed through manually. Clear and precise troubleshooting manuals are our go-to tools in these cases since they drastically speed up the whole process of hardware fault detection and resolution.
The punter is (almost) always correct
Another set of common requests are ticket validity checks, such as correct calculations for our virtual games (Lucky Six, Lucky X, etc.), and right bet settlements for Live and Pre Match. For Virtual Games, we are already using handy game calculators, while bet settlements have to be communicated and resolved with our partner, Betradar Support. In general, our most experienced team members, with profound knowledge of products, are handling punters' requests.
Loading…
One of the frequent requests is also helping with the installation process, be it of the Operating System or any of our Applications. Although every step is precisely covered with the manuals and video guides, our end users like to ask for our "magic touch" when it comes to the installation process. Since our applications are web-based, most of the issues are related to internet connection stability and speed. Other issues which might arise during the installation process are improperly burned images, faulty installation media, installation stalls due to specific network or hardware issues. We recommend specific image burning tools and if requested, perform network measurements to advise for a more stable and faster Internet connection.
What's this button for?
Most of our end users need assistance with using our Seven Platform's features, or more precise Seven Platform's advanced options and access rights. As a consequence, the platform has a lot of restrictive options for Administrators which can be set through granulated permissions, high stake actions, IP address restrictions and similar settings. Options such as stopping games, disabling bet shops, restricting players, setting pay in amounts, device restarts, and similar risky options have to be thoroughly instructed through manuals or product workshops. Careful approach is essential as the stated options might have a significant impact on the betting operations if mishandled.
OK, we have set up everything, how to operate business?!
Another topic closely related to the platform is how to operate products, devices and business in general. Like in the previous case, everything is done through Seven Admin. It is a potent tool which contains all controls related to products, devices, users, players, wallets, reporting, promotions, settings and other sub tools. Most product-related inquiries are about Pre Match and Live betting products since they encompass complex operations like offer creation and visualisation layout setup. Other questions vary from device and peripherals control, analysing business through various reporting modules to player restrictions and application control. In short, too many features to be covered in just one blog post.
We are already working on it
If a critical issue occurs, whether network or system related, rest assured that we are aware of it within minutes.
In general, by the time the end-user contacted us, the work on the issue would have already started. That is why we have heavily invested in monitoring tools and better education for our team regarding system and network issues detection. Intercepting and identifying an issue is halfway through recovery. Addressing it to a proper unit is almost like having it already done. With newly acquired knowledge and tools, we have developed lightning-fast resolution times to end-user satisfaction.
In conclusion, the mentioned list covers part of our everyday operative work, and not all topics are mentioned. To address most frequent requests, we have created an extensive knowledge base using Zendesk Guide. It includes FAQ and Manuals sections, as well as sections for game Calculators, client Installations and Release Logs.
L1 and L2 Support currently solve up to 95% of the issues in the production environment. Response time for any client inquiry on any communication channel is swift. The average response time for the phone is 5 seconds, chat 45 seconds and email 6 minutes.
Tags:
Didn't Find What You're Looking For?
Our team will be happy to guide you through our products and services.
Contact us