Interviews & Editorials
How technology changes the betting industry's base layer
For iNTERGAMINGi magazine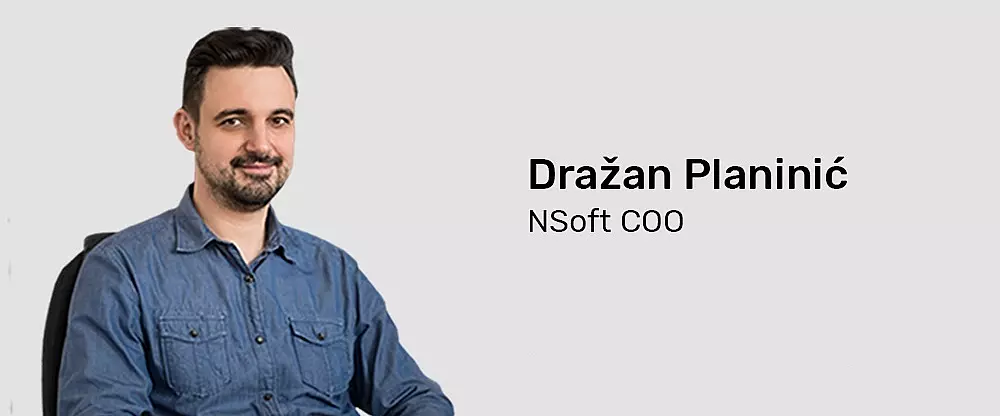 Dražan Planinic, COO at NSoft shared his thoughts on the future of sports betting platform- a base layer of the betting and gaming business. In a joint interview for the iNTERGAMINGi Drazan tackled some important topics like AI, big data analytics and CRM marketing in relation to betting business operations and decision-making process.

NSoft in a nutshell
NSoft has been shaping the market for quite some time now. We started small thirteen years ago. At an early age, the company's focus was on game development. Back then, we built a name for ourselves by making really, really, good virtual draw-based games. But we wanted to offer a wide range of products and services to our clients. We seized the opportunity and grew into an omnichannel, turnkey sports betting and gaming supplier. With the right vision and the right people, we have managed to do so in just a couple of years. Now, NSoft and its sister company Stark Solutions, a premium self-service betting terminals manufacturer, employs 300 people. The company operates on 5 continents - in nearly 50 countries. Our betting and gaming cloud-based, the scalable platform handles 60 thousand devices daily.
Recently, we entered a whole new market with in-house products, NSoft Casino.
It's all about customer's journey
With omnipresent digitalisation and cloud technologies, our business has changed tremendously. Our focus is on delivering innovative, modular and customer-centric solutions, and now we have the tooling to cover every step of our customers' journey.
Our business and promotion strategy are there to ensure the best possible products for customers' needs. Nevertheless, we still have some difficulties collecting and processing data in a land-based business. Of course, we can pull the aggregate data and see the general trend on a bigger scale. But what we really want to see is an individual, personal interaction of a single customer with our business. We want to be able to pull such information easily out of the enormous piles of data collected on a daily basis. This is the most valuable info we can get. We believe that the companies will increase their investment in two things in the next period: digital marketing and tooling to improve CRM in land-based businesses. We are ahead of this process and some addition to our core platform is a push notification system and a new CRM platform. We are also the first sports betting and gaming platform to exploit the possibilities of the AI-driven video management system Vision that utilize video capture from the surveillance system and transform them into useful, business-wise analytics.
Big data analytics has changed a decision-making process
Big data analytics and its usage in the decision-making process is a business standard for quite some time. It makes us faster and more punctual, boosts our business performance. Now, we can easier than ever, within one afternoon, see the patterns and hidden opportunities or pain points. On our side, it helps us to be agile and vigilant and for the clients, it means being able to connect with the players in a more meaningful way by exploring the possibilities of real-time marketing, smartly developed gamification or bonusing, which was implemented into our new casino slot games.
Monitoring trends and cross-referencing information from different sources helps us understand customers and players better and helps us create personalized content.
CRM marketing solution
I believe the key is in the personalized content or service if you will. The time of one-fits-all is long gone. Yes, there will always be evergreens but in order to keep the player and gain a new one, we all have to know exactly what our player wants, at what speed, how often and to make such content available hassle-free for a worldwide audience. So, the customized customer journey is our presence already.
What future holds
With the ongoing pandemic for almost two years now, I believe we all learned to live with it. As always, necessity is the mother of progress so we all have found some creative ways to overcome the challenges related to this particular uncertainty. Digital transformation is at the core of this process. We will continue to invest in digital channels in the long run, and rely more and more on the AI solutions in business and further automatisation of the processes.
In short, AI and customizations are galloping through all aspects of our lives and the industry, and we are on it. We are ready to provide customized Sportsbook content for punters, AI vision video management system to boost retail business-specific and we are dedicated to offering personalized video slot solutions for the clients that will fulfil the need for the market-specific content.
For iNTERGAMINGi– read the full interview on p 26-28.
Tags:
Didn't Find What You're Looking For?
Our team will be happy to guide you through our products and services.
Contact us