Interviews & Editorials
Mario Coric, CEO Stark Solutions: Benefits of Stark terminals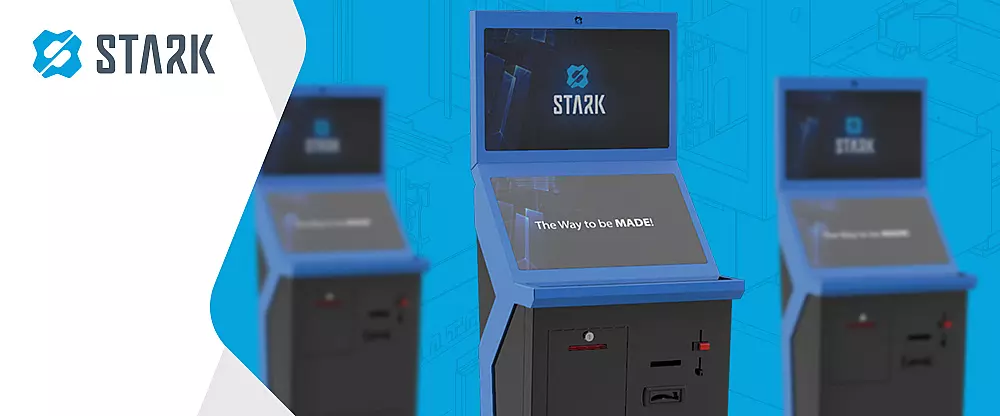 Stark's SSBTs - an integral part of retail betting's future #
Speaking to Mario Coric, Stark's CEO, has revealed the comparative advantages of Stark's SSBT offer. Stark's end-to-end betting terminal solutions include top-performing SSBTs for clients looking for quality, customization and multibranding options.
Why do you think SSBTs are so attractive for both, betshop owners and players? #
Betting terminals have always been perceived by bet shop owners as an interesting selling medium that bridges the gap between the retail and online. Stark's terminals are definitely an attraction in any shop. Ergonomically designed and illuminated cabinets provide enhanced betting experience attracting all aged players. Operators opt for terminal solutions since they are easier and cheaper options to expand their betting business.
Why is Stark a one-stop-shop in the SSBT world? #
Stark SSBTs are compatible with any software provider solution. All you need to do is install the software and our terminals will do the work for you. It is undoubtedly a cooperation with NSoft, a top-performing betting software provider that has enabled us to develop a truly innovative all-in-one solution. Offering sports betting, virtual games and lotteries on a single top-notch hardware is any betting operators' ultimate goal. NSoft's engaging products with sharp graphics are truly and added value when experienced on Stark SSBTs. It is an ultimate combination to reach new levels of growth.
What are the solutions that Stark offers? #
T-1000 is a premium product from Stark's workshop that delivers exceptional performances. Branding opportunities are being brought to perfection with this terminal's type meaning that its customization has become simplified and cost-effective. It includes the necessity of single door replacement in order to adapt to a different brand. I must say that T-1000 can act as a fully functional bet shop. With the ability to externally connect up to 3 televisions, you can have one of your players betting while the others are watching their favorite games at the same time. It's extremely convenient and players appreciate it.
In order to optimize every space within the bet shop Stark has made a great product simply branded as Wall-T. It is a full HD, compact, self-service high-quality terminal that provides a versatile and cost-effective solution for any operators' type.
Multiple mounting options make Wall-T the perfect sports betting hardware solution. Its compact presentation and HD touchscreen offered in wall-mounted, desk and freestanding configurations provide user-friendly experience in any space. This terminal is being produced only as a single screen model and offers different operational peripherals.
What must be added is that Wall-T features extensive device compatibility, branding options, and extra video output. It is of course subject to the operator's preferences the selection of customizable options coupons such as the choice of powder coat paint finishes and mounts. Wall-T offers a bonus branding possibility allowing the customer to customize the cabinet color and increase brand awareness.
The latest Stark's product is T-800 that was developed to enable and bring Stark products and services to all our customers at the most affordable price possible. It supports almost all peripherals available on the market and guarantees quick ROI.
What makes T-800 so interesting for clients? Is it the fact it is the most cost-effective terminal from Stark? #
Being middle-upper class SSBT is the T-800's quality that immediately makes it more appealing for both large-size and middle-size operators. The T-800 was developed to enable and bring Stark products and services to all our customers at the most affordable price possible. It is important to emphasize and what distinguishes it even from other Stark products is that, although it is the "entry" version of the Stark SSBT, it still offers the possibility of the largest "range" of different peripherals that each client has the ability to install inside the terminal. This SSBT also offers the ability to resize the display (21.5 "/ 23.5").
In addition to its simplicity, the T-800 offers the possibility of custom branding, and for this reason, all Stark terminals are different, at least in some small part even unique, and thus have the ability to represent our customers' brand in the best possible and most distinctive way.
You have mentioned the potential of customizable terminals, is that a comparative advantage of your offer? #
Well, as I previously mentioned Strak's terminals offer different branding options. Increasing brand awareness is always the right strategy and branded SSBTs will certainly increase the communication of customers and a specific brand. That's how people psychologically gain trust in familiar. Apart from that, betting terminals can be placed anywhere, not necessarily within the bet shop resulting in operators' increased traffic and brand awareness as well. A branded terminal serves as an additional point of communication with potential customers. However, we shouldn't underestimate the fact that SSBTs are fully automated therefore reduce labor costs and are used to optimize the operators' premises as well.
What are your expectations regarding the business in the period of the new-normal? #
Undoubtedly, Stark has been affected by the current situation as well as our numerous customers. Fortunately, it hasn't lasted for a long time, the markets are opening and the business is taking a swing. The versatility of Stark's offer and the fact that SSBTs are flexible enough to allow a wide range of devices to be installed provides certainty that the businesses will easily adapt to the standards requested by a specific market.
Stark terminal has become an integral part of the modern betting shop experience, particularly when it comes to virtual games and in-play betting options. However, this new situation has made us adapt to it fast so we have introduced touch-screen displays that are perfectly functioning even with a player wearing gloves.
Enhancing the customer experience through market-leading technology is key to our strategy, we are definitely listening to our market and do consider Stark's SSBTs as an integral part of retail betting's future.
Find out more about Stark SSBT solutions, get in touch with our Sales team.
Tags:
Didn't Find What You're Looking For?
Our team will be happy to guide you through our products and services.
Contact us