Interviews & Editorials
NSoft in the world of strategic partnerships
Mutual benefits and long-term profits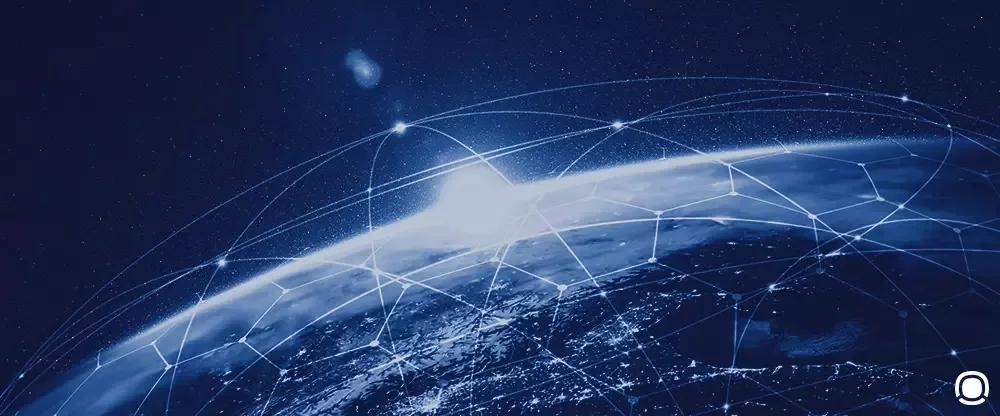 By Boris Krtalic, VP Business Development
Strategic partnerships are nothing new. Direct competitors have been partnering and collaborating for mutual benefit. Alliances we thought we would never see are happening. Companies have been working together for a long time for a profitable future. Teams like Starbucks and Google, Spotify and Uber, and McDonald's and Coca-Cola had partnered up to bring added value to the customers worldwide. The best strategic partnerships find creative ways to expand their audience and potentially enter new markets.
In an essentially international industry that is thriving more than ever, iGaming partnerships are often a global meeting of creative and business minds.
Strategic partnerships in the iGaming Industry
There are a few reasons why strategic partnerships have become critical to all organisations. Firstly this kind of cooperation can help achieve a goal that is essentially unattainable for one company, but the partnership provides more strength, creativity, and a broader reach toward the wanted audience. Next, one must weigh the risks of a partnership against its transformative potential for the company before moving forward with the decision. Also, the analysis must underline how powerful the two businesses joining forces can be to reach a mutual goal while both sides retain their independence.
The iGaming industry is all about creating captivating experiences for a worldwide audience. In recent periods countries worldwide have been opening to regulated sports betting. As one of the industry leaders, NSoft is capitalizing on new opportunities and analysing trends across the global sports betting industry as the company offers omnichannel business solutions for betting and gaming operators.
NSoft has reached significant commercial, strategic, and operating milestones. With a strong retail presence across 35+ countries, the next step is underlined by plans for mutual partnerships with iGaming businesses, where our innovation would show in its best colors.
We approach every potential partnership with an open mind and curiosity to discover what limits we can reach together and what benefits could be for both sides. Sometimes just an open mind is not enough, and both sides would be aware of each other's strengths and weaknesses in the initial phase. One should complement the other side to reach mutual growth.


A strategic partnership leverages the company's market position
There can be numerous benefits of mutual partnerships for both sides:
- Attract new customers and expand market coverage,
- Broaden product and service offerings,
- Opportunity to reach new markets,
- Added value for previous customers,
- Build brand awareness and trust.
"In the competitive iGaming and betting business, your ultimate goal is to please the punters and provide the best possible level of entertainment and innovation. Companies that think alike and recognize the potential in each other will find a way to collaborate to achieve mentioned goals. It helped startups with great products reach customers and established companies extend their product portfolio and services. It can optimize the pricing, ease the operators' integration, and reach broader markets, " says Boris Krtalic, VP Business Development at NSoft.
How can you leverage the power of collaboration to achieve your partnership goals?
Krtalic explains further: "Entering a strategic partnership deal is generally the result of some carefully crafted business decision that will affect the business in the long run. It can be the decision to enter a new market or introduce new vertical or new products. By definition, a strategic partnership leverages the company's market position. And here at NSoft, we strive to do our best in securing the best opportunities for future growth."
Should strategic partnerships be mandatory for success in today's marketplace?
"Not necessarily. In the iGaming industry, businesses are developing products and services while considering important notions like omnichannel, all-in-one, and full solutions. The demand for such solutions is what dictates their development. The advantage of such solutions is multiple. Here at NSoft we have proven business solutions for every business size, type and model.", stated Krtalic.

Combining pioneering technology with industry experience, NSoft's iGaming Platform offers a ground-breaking Turnkey solution for managing core betting and gaming business operations. Fast, reliable, and flexible, this Turnkey solution ensures absolute reliability and security across all platforms, products, and delivery channels. All the necessary monitoring and management tools are provided on all product delivery channels; retail, terminal, mobile, and web, including segmentation tools, advanced reporting, payment and security, all in one place.
"Nevertheless, there is always something in which one company is exceptional and the other thing where it does simply ok. This ok part of it is where you can improve by engaging with other exceptional companies. So, in terms of improvement, strategic partnerships are always an option, a very attractive option, but one must keep in mind the downsides also. NSoft's good reputation, and a stable of existing clients has helped us work with leading suppliers and operators. Our business solutions and products make other businesses improve their performance, and revenue growth. Just look at our success story with our long-term partner Balkan Bet", concludes Krtalic.


Maximizing market coverage with Personalised Video Slots
Last year's launch of NSoft's new and exciting Casino portfolio has proven the company's strong focus on value creation by listening to customers' needs and identifying new commercial opportunities. As the market evolves, we have learned that a custom theme made specifically for one geographical area or social group will be pretty successful.
Our years of experience and collaboration with Serbian betting operator Balkan Bet have led to using this partnership to maximise our market outreach and provide a positive experience with added value. Both companies have learned to use their best people and best innovators to create something new and never seen before together.
For Balkan Bet, we have created two personalised video slots with themes familiar to their players.
Everlasting Derby (originally Večiti derbi) is a story about rivalry, sport, excitement, and anticipation among football fans of two Belgrade-based FCs. The game was made in honor of the city derby that divides but also unites football fans in Belgrade and Serbia for decades.
It was easy to understand why our client wanted to take the Derby to the next level, so we have created a video slot featuring the fight between the two well-known football clubs, Crvena Zvezda FC and Partizan FC for them.
Another game that guarantees fun and great winnings, Tajne tvrđave Kalemegdan (The Secrets of the Kalemegdan fortress), is a video slot game with a personalized theme featuring a famous landmark: a fortress located in the Serbian capital Belgrade. The slot features exquisitely crafted graphics, detail-oriented, almost nit-picking animation, and riotous sound effects.
Players can dive into the mysterious world of heroes, rock giants, and places that hide urban history and the great mystery behind Kalemegdan's high walls and ramparts.
At NSoft, we take our strategic partnerships very seriously for many of the reasons listed above. We are proud to partner with companies like Playtech, iSoftBet, EveryMatrix, Blue Ocean Gaming, Xtremepush, Optimove, ZIQNI, and many others. These relationships reflect NSoft's continuous efforts to strengthen its product offering for its partners and customers.

Tags:
Didn't Find What You're Looking For?
Our team will be happy to guide you through our products and services.
Contact us