Interviews & Editorials
Preconditions for release through third party platform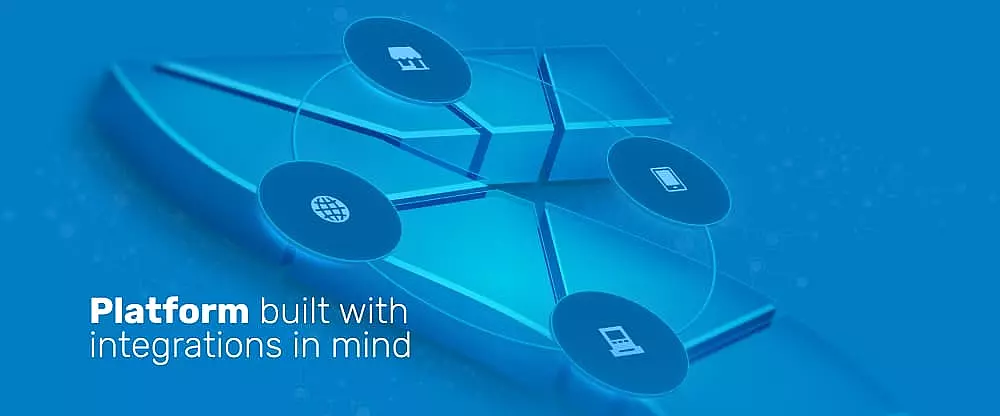 Seven Sportsbook Platform #
One of the most appealing ways to get quick access to NSoft's products: Sportsbook, round-based or on-demand betting games, is via third party platform integration.
All of this is achievable through the Seven Sportsbook Platform, which allows simple implementation and effortless integration while allowing customers to run their business immediately upon installation.
We shared thoughts with Josip Rosić Milinković, Project Manager at NSoft, who explained why third-party platform integration could boost revenue, operations and game offering for betting operators worldwide.

Growing gaming and betting businesses with multilayered process and service #
NSoft's unique approach to customers is essential for improving the performance of our top products and creating a stable and trustworthy long-term relationship. Our dedicated teams attend to customers' technical needs by providing accurate and quick service, handling projects, removing technical obstacles and issues, as well as assisting in the sales process.
"Every day brings new challenges. Regardless of approaching a new market with specific regulations, expanding cooperation with existing partners or releasing a new product to a specific market – our job is a multilayered process which implies strong technical knowledge and excellent communication skills," says Josip.
Extensive technical knowledge of our betting platform, gaming and betting product palette and worldwide markets is needed on an everyday basis and constant insight into the ever-evolving regulations and restrictions which each market can bring.
Single solution for managing betting business operations #
NSoft's Seven Betting Platform is a genuine engine behind every product. NSoft's software architects built it using their vast knowledge and relying on different approaches to develop and optimise this software solution. They made the system, always having in mind Seven's future tasks like integrating new features and complying with different legal authorities. This single solution is responsible for managing core betting business operations.
"Technically speaking, it is a collection of modules, applications, and APIs that serve as a base layer. We then lay products on top of it and offer them to the betting operators. What is really significant about Seven is that it can transform the business of our customers because it is highly flexible, compliant in multiple jurisdictions and can be tailored to customers' needs," explains Josip.
The platform built with integrations in mind #
Seven Platform is a powerful business tool, which can serve as a core betting platform or product aggregator. But what does this mean?
"In the case where a customer has products that are key to their operations, but Seven does not include them at the moment - we are able to integrate them on Seven platform throughout our seamless integration procedure. On the other hand, if a customer already has a platform which is running their operations, they can choose to integrate any NSoft product(s) while retaining full control of player and transaction management," adds Josip.
Seamless integration #
Integrations are the industry's standard. Seven Aggregator offers betting operators quick and straightforward access to NSoft's large and diverse product portfolio with a single integration. The simplicity and quickness of this process is what makes them convenient for customers worldwide. NSoft currently has 184 customers in 42 countries and more than 100 integrations to third party platforms.
What makes it seamless? "Seven Aggregator is a component that sits between NSoft and third party platform. Seven Aggregator ensures seamless integration of products to third party platforms. All requests originating from NSoft as the product provider are aggregated and presented to third party platform in a generic way so that it's deprived from handling Product specificity," ensures Josip.
Seamless integration is a one time process after which the client can get all of our products anytime. We can also provide existing clients with additional games (as per request) without additional coding required on their side. We simply provide the client with additional game URLs.
Around 90% of all integration clients have six or more NSoft products integrated, mostly due to the fact that there is no difference in integrating one or ten products from both technical and commercial standpoint.
In 2020 and Q1 2021, 235 of NSoft's products were integrated for 35+ clients worldwide, including Serbia, Costa Rica, Serbia, Nigeria, Australia, Turkey and Brazil.
NSoft offers one of the industry's most extensive product portfolios, from which Lucky Six, Next Six, Virtual Horse Races and Greyhound Races are our top-performing and most integrated games.
In addition to all of that, NSoft is the inevitable one-stop-shop for casino content and offers thousands of games through partnership with Casino aggregators. We are investing in cooperations with other platform providers such as Playtech, iSoftBet, EveryMatrix, Blue Ocean Gaming, Oryx and many others.
Preconditions for release through third party platform #
What are the necessary preconditions for a successful release?
"First and foremost comes the wallet to wallet integration which acts as the backbone of the integration. From a technical standpoint, successful wallet integration is the only condition for customers who wish to integrate NSoft products into their websites. Once that's completed, the customer simply embeds product URLs into their website via iframe elements. It is important to emphasize that the wallet-to-wallet integration is a one time process that makes all of our products available to customers. Also, existing customers can request additional products at any point in time without the need for any additional coding," adds Josip.
The length of the integration process depends on the capability and availability of the customer's development team. Any additional requirements (e.g. by regulator or law) prolong the process itself, but in general, the basic wallet integration process is completed within a few weeks.
Whether you gain access to more sports betting or casino content, find ways how to deliver the most relevant content to your punters, or boost your business revenue, reach out to NSoft's Sales team at [email protected].
Tags:
Didn't Find What You're Looking For?
Our team will be happy to guide you through our products and services.
Contact us