T 1000 PRO: Adaptability on Demand
The T-1000 PRO has a design that's as adaptable as it is intuitive. It effortlessly syncs up with a wide range of peripherals and equipment combinations. This makes your operations smooth as butter and amps up the user experience to a whole new level.
Functionality and Safety
Maintenance Made Simple
Accessibility is a key asset here. With larger doors and more working space around the terminal, tasks like paper reloading, money collection and parts servicing become a breeze. This betting machine is designed for minimal fuss, keeping downtime low and operational lifespan high.

Lock and Load—Securely
Security isn't an afterthought. Our reinforced locking system acts like a fortress, safeguarding critical components and assets inside the kiosk. Enjoy peace of mind knowing your investments are secure from unauthorized access or vandalism.

Intelligent AI Surveillance
This terminal isn't just about placing bets and playing games; it has eyes—thanks to optional AI-enhanced NSoft Vision cameras. They don't just watch; they analyze, offering valuable data to optimize operations and user experiences. Plus, their real-time alert system acts as your first line of defense against suspicious activities and fraudulent actions.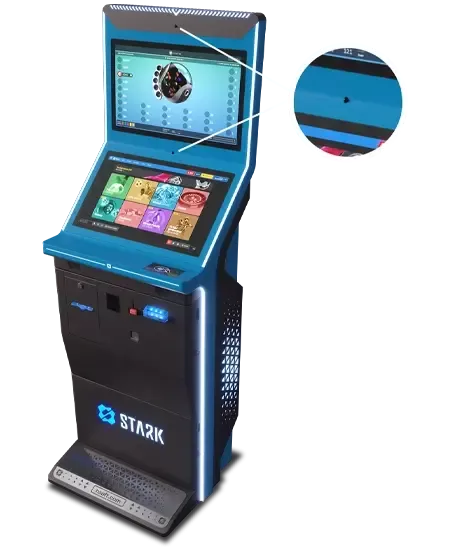 Lights, Action, Attraction!
Get ready to grab attention with custom lighting that does more than just illuminate. Choose from a passive, consistent glow or go full-on dynamic with active LED effects that entice potential customers.
Click the SWITCH button to change lighting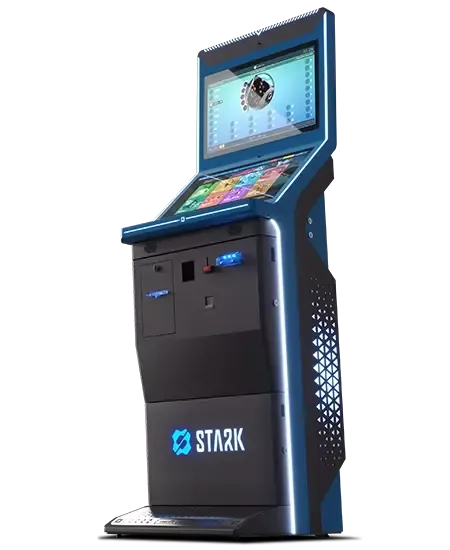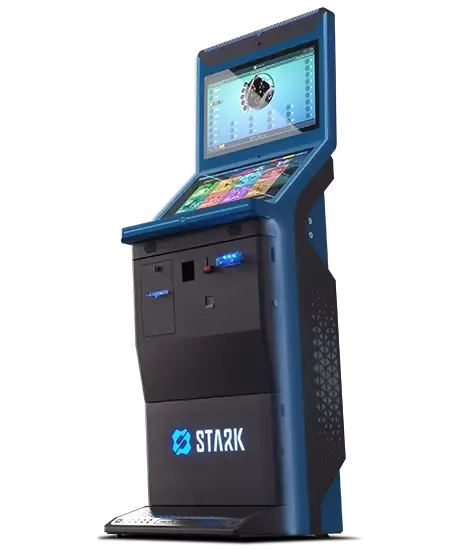 More Screen, More Fun
Why settle for small when you can go big? Offer your customers an experience like never before on 24" or 27" high-quality monitors, making each betting or gaming session a visual treat.
Extra Security Features
On-The-Go Alarm
A built-in alarm system is ever-ready to alert you if the terminal is moved without authorization. It's your first line of defense against theft and vandalism.

Interior Lighting
Pop open the door, and a light comes on, making any SSBT maintenance work easier and safer. Simple, but genius.

Put Your Brand Front and Center
We offer extra real estate for your brand logo—not just at the bottom, but also prominently above the screen. Make your brand unforgettable, integrating marketing and promotions effortlessly right on the terminal.
The T-1000 PRO isn't just a sports betting kiosk—it's a complete, intelligent retail gambling solution. With the perfect balance of power, ease, and security, it offers everything you need to elevate your game.

More SSBT's from Stark's Production Line
Ready to scale your business with T 1000 PRO?
Reach out to us today. Our team is here to guide you all the way!
Contact