News
NSoft sharing best know-how practices at Exact Time in Gambling Serbia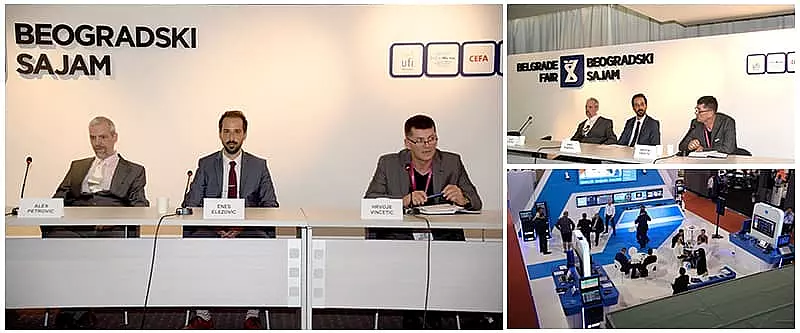 The first edition of the "Exact Time in Gambling" conference, took place during the Belgrade Future Gaming Expo on June 5, 2018.
The Belgrade conference has gathered the leading representatives of the local gaming industry and authorities to debate and share their knowledge about industries' best know-how. NSoft was honoured to take part where, Mr. Enes Elezovic, as one of the speakers, shared his opinion on current industries' hot topics.
Mr. Elezovic has managed to raise a lot of interest and positive interaction between the audience and participants speaking about how to use the Balkan experience, knowledge, ideas, and success in the sports betting industry, and use that information to get ahead as a provider for the new emerging market, which is the United States of America.
His presentation has covered all aspects of the new market, estimated on $150 billion dollars. On May 14th, 2018 the US Supreme Court ruled 6-3 in favour of striking down the Professional and Amateur Sports Profession Act of 1992 also known PASPA. This means that all states are now able to authorize, license, and regulate sports betting for individual gaming events. Some states have already prepared for this moment such as New Jersey, Delaware, Mississippi, Iowa, Pennsylvania, West Virginia, and New York.
Fourteen other states, including California, are considering legislation to do the same.
Mr. Elezovic has drown a parallel between the expectations of the new market and the vast experience NSoft has had on the Balkan market highlighting the market competitiveness the NSoft's driving force to build better products and get to the right clients or consumers for the broader solution.
The panel discussion has helped all participants to better understand the possibilities of the American market, next steps regarding the market expansion, possibilities of European sports betting software providers to find partners on the market, identifying the niche products to compete with and other hot topics emerging from such extensive market possibilities.
We are proud to see the recognition of NSoft's commitment to ensure our brand is present globally, at the same time, fully respecting the regulation of the local markets and jurisdictions.
At NSoft, we team up to support and embrace opportunities to learn together. We are looking forward to our next conference iGB Live, happening in Amsterdam on 17-20 July, 2018. More details coming soon.
Tags:
Didn't Find What You're Looking For?
Our team will be happy to guide you through our products and services.
Contact us