Interviews & Editorials
The Online Revolution: How Betting in the Balkans Evolved
by Robert Matijević, Managing Director for Seven Sportsbook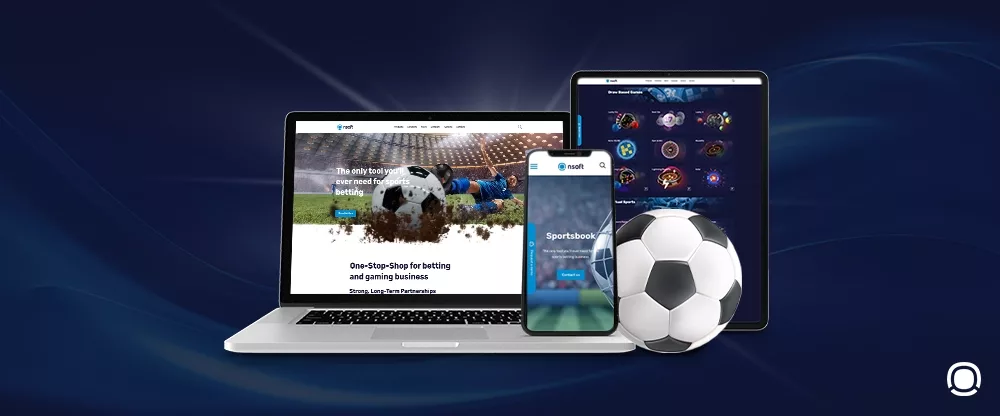 We live in an age where the online world has touched nearly every aspect of our lives. Betting in the Balkans is no exception. As we all experienced, the pandemic gave the digital transformation a little nudge, turning it into a full-blown sprint. And guess what? Both players and operators in the betting industry seized this moment.
Back in the day, betting had a bit of a reputation. Fast forward to now, the rise of tech, the omnipresence of sports in popular culture, and the blazing speed of internet connectivity have dramatically shifted perspectives. But, it's the Balkans we're talking about - a region with its unique rhythm and character.
Being in the thick of it, we at NSoft have grown with these changes, and it's been quite the journey. Our retail roots run deep, but when the digital wave came crashing, we knew we had to ride it. From the streets to the screens, our aim was to make sure our B2B partners and their customers felt at home. It was time for omnichannel approach.
The Catalyst Behind Betting's Online Boom #
Let's talk numbers for a moment, shall we? Research firm Fair Market Insights pins the global sports betting market's growth rate at a whopping 10.3% from 2022 to 2032. By the way, that's a leap from $84.66 billion in 2022 to around $225.65 billion by 2032. That's not just growth; it's a revolution.
The prime mover? Technology, of course. Our shift from predominantly retail to embracing the online realm was not just keeping up with the times, but leading the charge. Our mission became clear: deliver top-notch, flexible solutions, no matter the medium. After all, our partners deserve nothing less than an integrated, seamless experience.
NSoft's Answer to Balkan Betting Trends #
In our journey through the Balkans' evolving betting scene, it's essential to spotlight a game-changer: NSoft's Seven Sportsbook Platform. Why? Because it mirrors the agility this market demands.
Our operators in the Balkans have unique needs. That's why we've empowered them with our Sportsbook Self-Managed tool. It's not about handing over a one-size-fits-all gadget. It's about letting them adjust the dials, finetune odds, and handle risk, all on their terms.
And for players? Well, the thrill is in the game. Whether it's a local football derby or an international tennis match, our Managed Trading Services (MTS) Our MTS Sportsbook is geared for both Pre-Match and Live Betting, backed by industry-leading odds.
With such tools in hand, the lines between online and retail in the Balkans become even more intriguing. Let's dive into the data and see this shift in action.
The Balkan Betting Landscape: A Closer Look #
Live Betting is not just growing; it's exploding in popularity. And why not? It's immersive, immediate, and offers the thrill of real-time action.
Let's crunch some numbers from one of our key clients in the Balkans:
1. Online User Demographics:
84% men vs. 16% women; 67% under 35.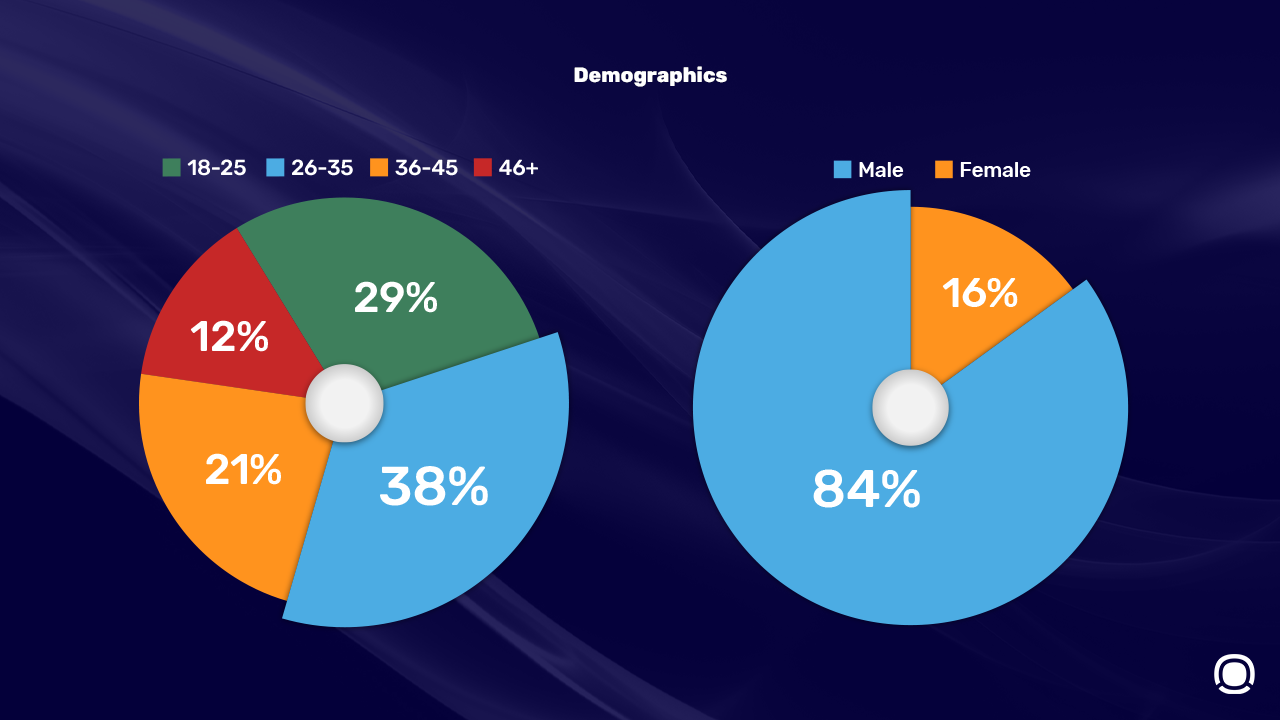 2. Quarterly Stakes Across All Products: Despite the online surge, retail betting is holding its ground.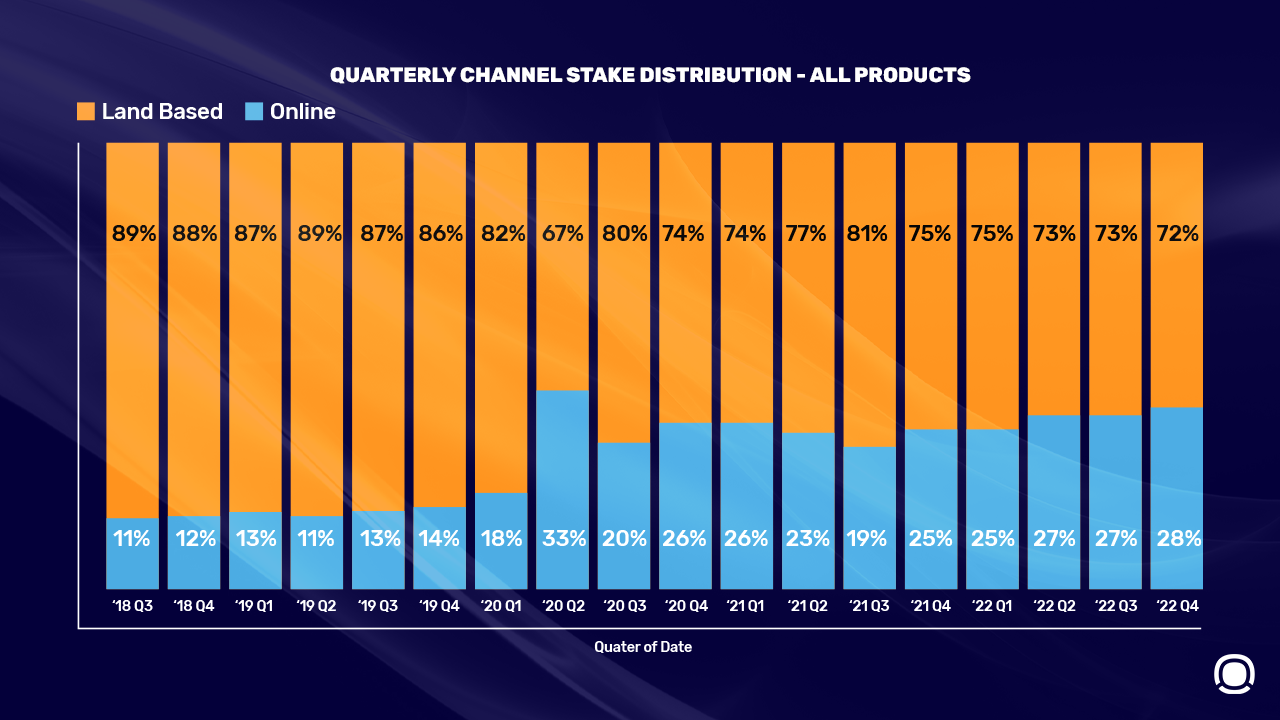 3. Quarterly Stakes for Sportsbook: The online realm saw a spike during the pandemic, moving from 32% in Q1 to 55% in Q2 2020. Interestingly, it's now at an even split.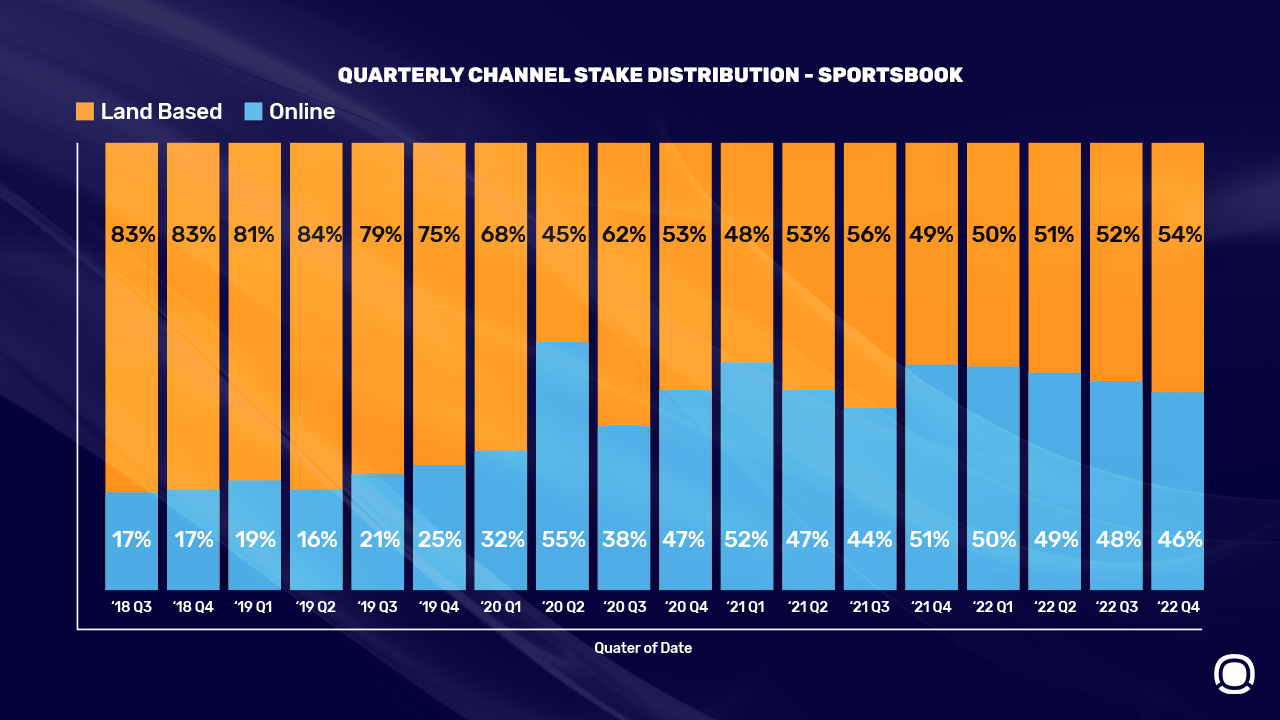 4. Quarterly Stakes for Live Betting: The online trend here is undeniable, jumping from 33% in Q1 to 60% in Q2 2020. The current scenario? Almost a 50-50 split with retail.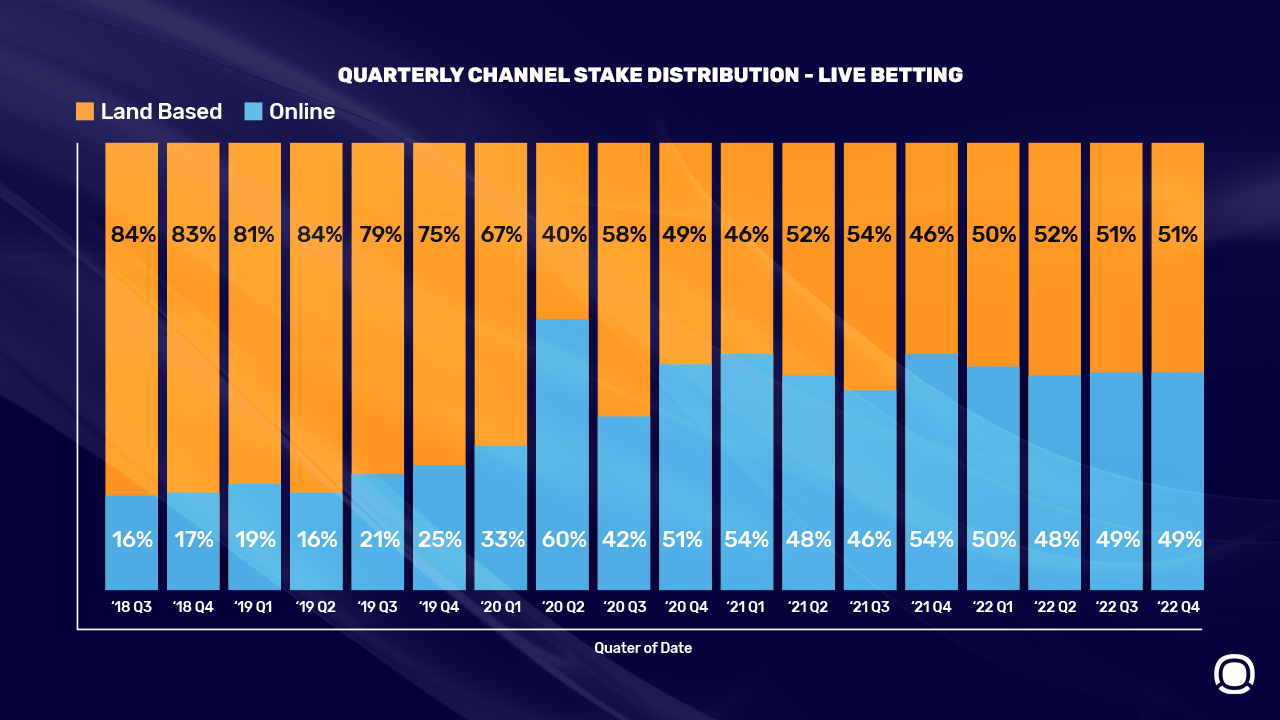 Sure, online betting is gaining ground globally, offering convenience and ease. But the Balkans, with its unique flair and traditions, has its own narrative. Traditional betting shops, often community hubs, hold a special place in the hearts of Balkan punters. Yet, the data speaks volumes about the undeniable rise of online betting. One thing's for sure, the story is still unfolding, and we're eager to see where it goes.

Tags:
Didn't Find What You're Looking For?
Our team will be happy to guide you through our products and services.
Contact us