News
Stark's full portfolio listed on Playtech BGT Sports offer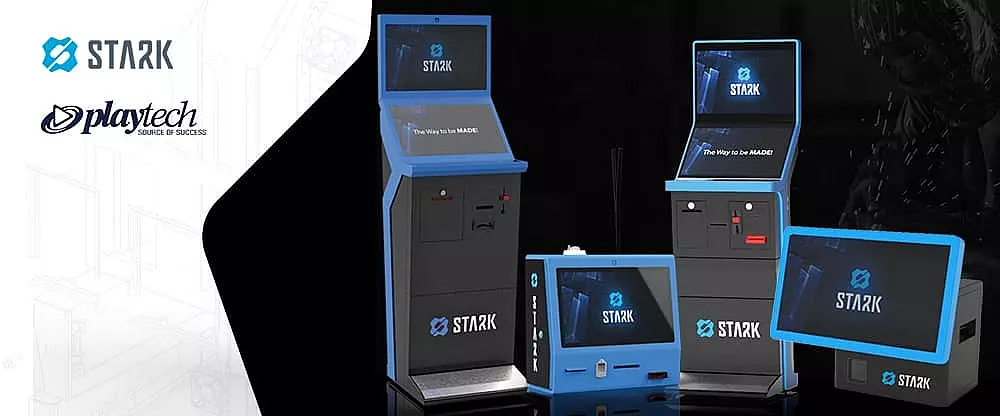 Stark, NSoft's hardware division has established important cooperation with Playtech BGT Sports, a Global Market Leader, working with 120+ operators in more than 30 countries.
Stark's full portfolio of SSBTs, compact terminals and tills are now listed within the Playtech BGT Sports device offer. This represents the validation of Stark's end-to-end betting terminal solution.
The offer includes top-performing SSBTs for clients looking for quality, customization and multibranding options.
T-1000 is a premium product from Stark's workshop that delivers exceptional performances. Branding opportunities are being brought to perfection with this terminal's type meaning that its customization has become simplified and cost-effective. It includes the necessity of single door replacement in order to adapt to a different brand. Being middle-upper class SSBT, T-800 is the most cost-effective terminal from Stark whose performances are to satisfy the needs of the largest client's base. Wall-T is a space-saving bet shop terminal optimized for any business as it allows different mounting options.
The novelty from Stark is the tills exclusively designed for and offered by Playtech BGT Sports. It is an all-in-one business solution that facilitates cashier operations.
''One of the biggest proofs of the excellence of Stark terminals and tills is the presence on the Playtech BGT Sports offer. Being present in such a regulated and competitive market, positions Stark amongst the most trusted providers and justifies the statement of delivering best-in-class technology,'' commented Ivan Soce, Product Sales Manager.
Stark has grown to be the first-shop-stop for operators looking for quality, customization, branding and superior product performance. Stark offers an end-to-end betting terminal solution that is at the same time even the most cost-effective. The company combines best-in-class technology with human technical expertise to deliver a fully customizable SSBT.
For more information about Stark's offer, get in touch with Stark experienced team at [email protected].
Tags:
Didn't Find What You're Looking For?
Our team will be happy to guide you through our products and services.
Contact us