Interviews & Editorials / People@NSoft
Casino: Visual development of online slots
by Biljana Haljevac and Amela Dedic - Seven Games, Creative Team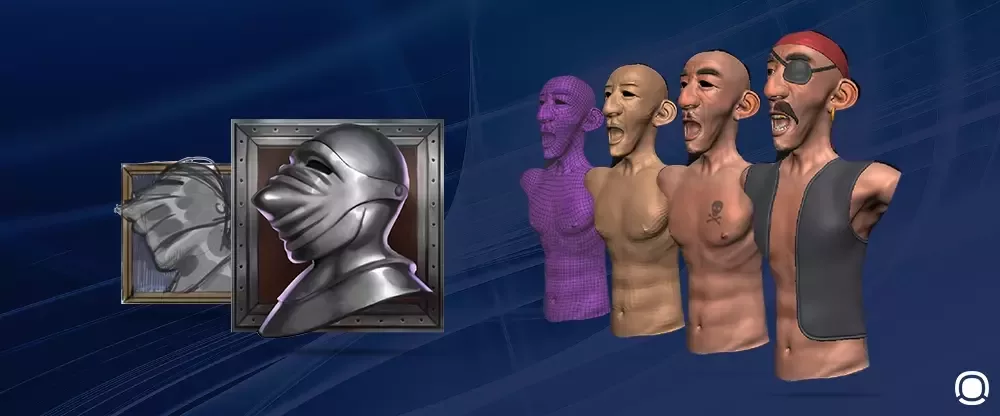 Online slots backstory #
Slot games refer to virtual games that simulate the experience of slot machines. Slot machines have been popular for over a century, but slot games only showed up in the 80s. It wasn't until the last decade that thematic, mobile, and digital slot games took off.
The slot game development consists of three elements:
Art & Design - designing the game, art style, unique symbols, and themes

Game mechanics - level design, bonus prizes, and user-friendly interface

Slot Machine software development - logic, game engine, and platform-specific solutions
In this article, we will be going over the visual development process of our slot games.
Stage 1: Analyse this, analyse that #
Before we start working on a slot game, it's crucial to analyse the game's audience and find and research an interesting theme. For example, if we're creating a theme for the Romanian market, we would research Romanian culture and history.
People are fascinated by history, and especially ancient civilisations, which had peculiar lifestyles, customs, and beliefs. Slot games with allusions to historical eras, people, and cultures easily capture people's interest. Ancient Egypt and Pirates are very good examples of that. The same goes for themes centred around magic and spells or mythological creatures like fairies and mermaids. Historical and mythological themes for the slots also appeal to our creative team. They get our creative juices flowing, and we all know that THE CREATIVITY MUST FLOW.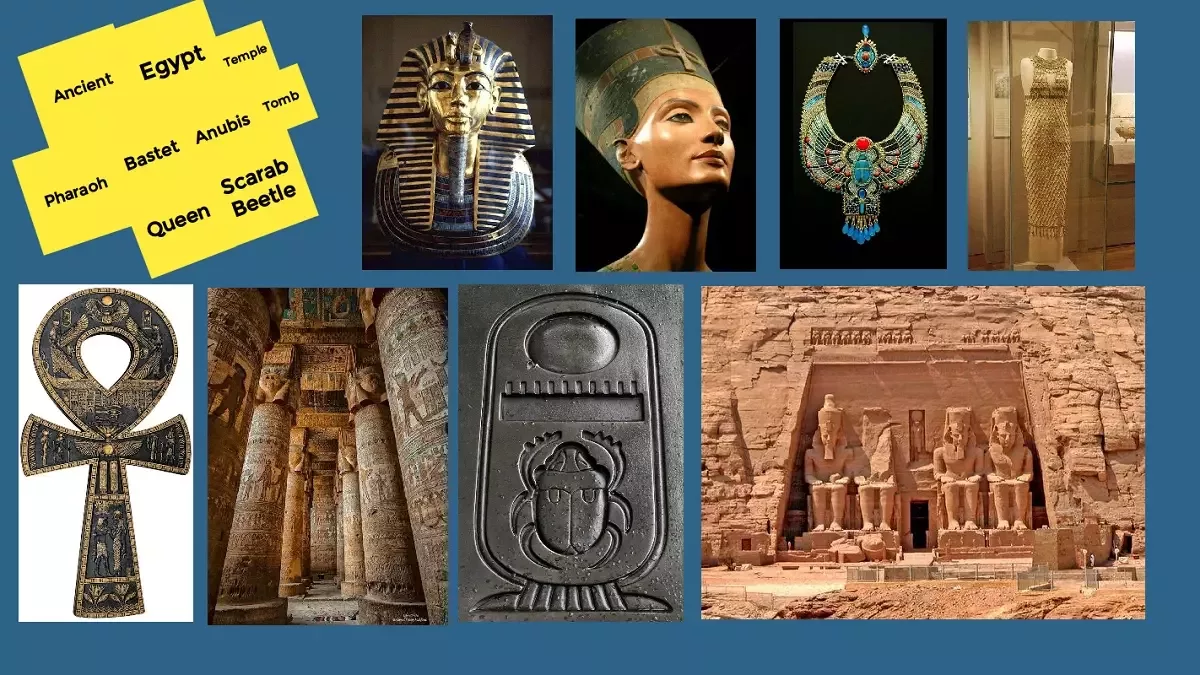 We go into every project well prepared with all the tools we might need. Our creative team consists of 3D artists, animators, concept artists, and illustrators. The most common programs used by our team include Adobe Photoshop, Adobe AE, Substance painter, 3DS Max, and Maya.
Stage 2: Concept art #
When we have found the ideal theme, our creative team must identify the overall artistic mood of the game. It can be realistic, stylised, or a combination of both. After that, our artists create concept art in different variations, as well as a mood board with several images that sets the tone and environment for the art.
As you can see, concept art is our passion.
Stage 3: Creation of 3D assets #
The next stage is the creation of 3D assets based on the technical specifications of our slot game engine and approved designs and sketches.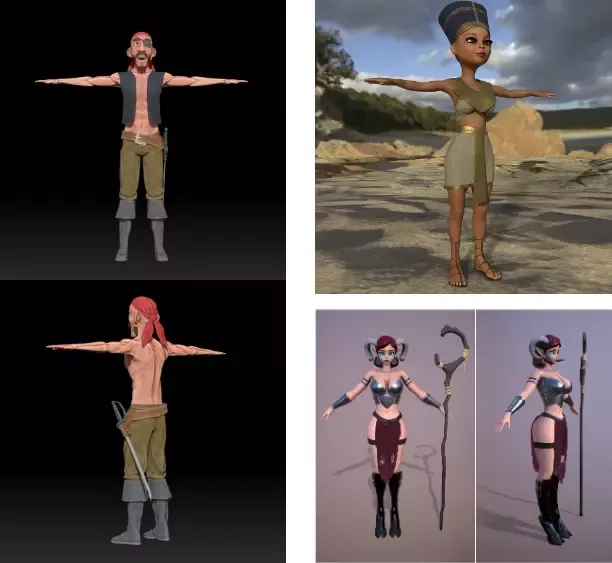 Stage 4: Animations and VFX #
The animation may apply to the reels and symbols, but it can also be used in the background for spin results, promotional videos, characters and other features. It's usually a combination of 2D & 3D animations and VFX. This allows us to breathe life and additional appeal into the final product.
Stage 5: Final render #
After finishing all the elements and assets, it's time for the final rendering of a complete slot game. The game is then ready for the test in order to fix any errors and bugs that might hinder its functionality.


Online slot Pirate Chest - Final render for different channels and resolutions

Guardians of the Forest is a mythical-themed slot featuring fairies.

Temple of Horus proudly represents Egyptian Mythology-themed slots.
Final words
Slot game design evolved so much over the last couple of decades and will continue to do so in the future. Our goal is to do the same, so expect even more exciting and innovative slot games from us. Stay tuned! This is only the beginning.
Tags:
Didn't Find What You're Looking For?
Our team will be happy to guide you through our products and services.
Contact us