Interviews & Editorials
2022 Year Review - 322 employees, 29 new clients and 18 industry awards nominations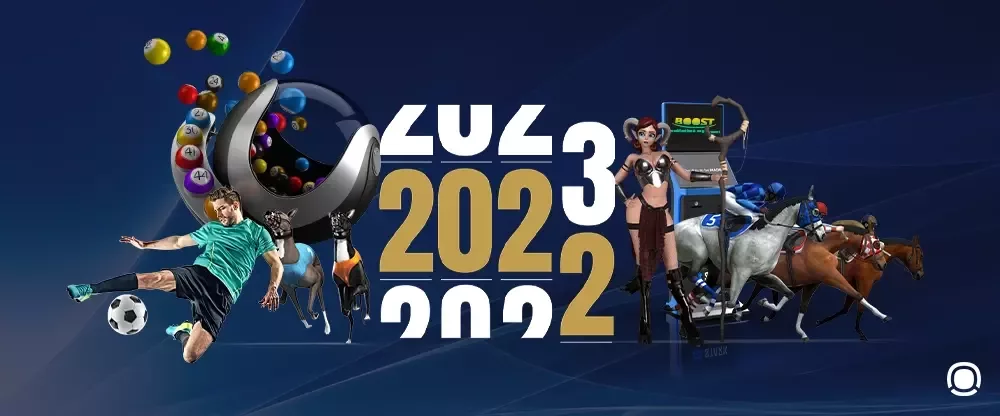 Reached a number of 322 employees altogether in NSoft and Stark
Our international footprint continued to expand as we signed 29 new clients
NSoft is heading to ICE London 2023 in February
As we get closer to the New Year, it's a traditional time to reflect on what we have achieved and consider what next year holds for us. NSoft is finishing yet another successful year. Now is the time to review our progress and highlight the added value we have delivered for our partners worldwide.
Rounding up the portfolio with improved features and online Casino slots #
NSoft`s international footprint continued to expand in 2022. Today the company counts 140 customers in 35+ countries, and this year alone, we signed 29 new clients. The export rate is more than 80%.
For our Sportsbook, we have focused on two main goals as we operate in a highly competitive market. The short-term goal was to round up the existing applications to keep market position and competitiveness and achieve growth. Ultimately, the focus is on developing the next generation's Seven Sportsbook platform to strengthen our position among the industry leaders.
The Sportsbook solution was enhanced with even more event coverage. Now it covers a fantastic 890,000+ Live Betting and 890,000+ Pre-Match betting events per year and has added 40 Live Betting sports and 550 Football leagues.
We also improved players' engagement by partnering with Xtremepush. The Seven betting platform was enhanced by integrating the Xtremepush module for the online channel, emphasizing mobile apps. Combined with Optimove CRM, it creates a highly personalized user journey backed with data-driven analytics.
Besides new features, we have significantly expanded our Casino games suite, adding 20 new in-house developed games with notable headlines like Dragons Fortune, Pyramid of the Sun, Pirates Chest, Lost Planets, Drac Ullah, and many more.
The Casino portfolio was recently enhanced with NSoft`s first instant casino game Smash Drops, featuring a new betting approach. Smash Drops offers players PrizeDropTM, a new game logic that combines skill and luck, making it more fun and engaging for players.
The Stark company, a self-service betting kiosk manufacturer, goes strong with new deals and extension of cooperation with the existing clients mainly in Western Europe. They took pride in their work, by doubling the manufacturing capacities.
Today the company is an exclusive supplier of two national lotteries in Western Europe and over 30 other betting companies worldwide. An impressive 40,560m of cable produced 1950 betting terminals at Stark.
iGaming Awards and Events
#
As the challenging post-pandemic period has passed, several live iGaming industry expos took place this year. We were honored to participate in 13 events in different parts of the world, and NSoft was one of the sponsors of the SBC Summit Barcelona. Each event was an excellent opportunity to meet our existing partners and acquire new ones this year, and we hope we will have many more next year.

Through the past year, NSoft has also been acknowledged for numerous Industry recognitions. We nabbed nominations for 18 iGaming industry Awards, from the SBC Awards and EGR B2B Awards to International Gaming Awards and Global Gaming Awards. Each nomination recognizes the hard work of our teams and motivates us to strive even harder, to create better products, to present better offers, and to provide only the best to our partners.
NSoft is one of the biggest job creators in Bosnia and Herzegovina
#
And just like that, we are all grown up. Last summer, NSoft celebrated its 14th birthday, and the company now counts 322 employees, 59 of which work in Stark, our hardware division. The company is one of the biggest employers in Bosnia and Herzegovina and a pioneer in driving growth in the local IT industry.
According to Mr. Dario Jurčić, CEO of NSoft, the company's stability and continuous growth are based on the most critical assets - ambitious and talented people and internal culture that recognizes and rewards work.
Nothing says motivated employee more than being shortlisted for the Employer of the year award three times this year. We have worked hard for this accomplishment and impressive metrics related to employee satisfaction.
We've started measuring our Employee Net Promoter Score (eNPS), that measures how willing the employees are to recommend their workplace to their family or friends, scaling from 0 to 100. In January 2022, our eNPS was 61. It is a straightforward metric, and should not be considered a standalone indicator. Nevertheless, combined with other findings and hard facts such as the employee retention rate of 97.7%, it tells us that NSoft is a a healthy, a happy workplace that puts employees' well-being on its priority list.
And yes, it is all about the people and creating a positive working environment so they can excel at all frontiers. One of the initiatives we are proud of is the NSoft Junior Academy, a custom-made program where youngsters can learn more about programming, robotics, and electronics.
What's Next?
Thanks to the dedicated and enthusiastic efforts of our hard-working NSoft colleagues, the company will remain customer-focused in everything coming in 2023.
NSoft has already begun full-blown preparations to ensure that 2023 will begin with a bang. We are attending ICE London 2023 at the ExCeL London on 7-9 February 2023. Contact us and schedule a meeting with our Sales team.


Tags:
Didn't Find What You're Looking For?
Our team will be happy to guide you through our products and services.
Contact us