News
NSoft and Izi Paryaj expand cooperation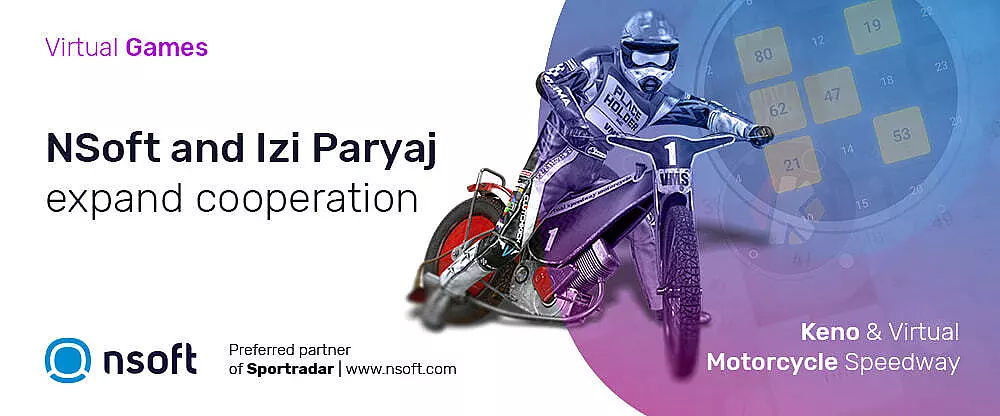 NSoft, a provider of omnichannel content solutions for the gaming and betting operators worldwide, released two products to its customer in Haiti – Izi Paryaj.
Izi Paryaj's product portfolio has been enriched with Keno and Virtual Motorcycle Speedway.
"NSoft established cooperation with Izi Paryaj in Q2 2018. In just a few months, our partner didn't hesitate to put even more trust in us and decided to extend the existing product portfolio. Once again we have shown that our dedication to clients paid of. Our products intuitiveness and ease of play deliver excellence when it comes to punters' experience", said Vedrana Maric, VP of Sales of NSoft.
NSoft's Keno offers a modern and clean design with a firm and uninterrupted focus on the game. Keno is one of the easiest games to play with the greatest payouts, an absolute keeper in the game world entertaining players since ancient China. In addition, NSoft's Keno offers numerous possibilities to additionally reward players through Bonus rounds and the Jackpot feature. Keno is a classic numbers game, tailored to the player and guaranteeing smooth user adoption.
On the other hand, Virtual Motorcycle Speedway is a thrilling virtual game involving four and sometimes up to six riders competing on an oval track. Players love it because of its simplicity, yet the extremely fast and exciting four laps on the dirt track make it one of the most enjoyable racing games in the betting world.
Contact NSoft at [email protected] and find out more about our product portfolio.
Tags:
Didn't Find What You're Looking For?
Our team will be happy to guide you through our products and services.
Contact us