News
NSoft – No1 revenue generator in IT sector in Bosnia and Herzegovina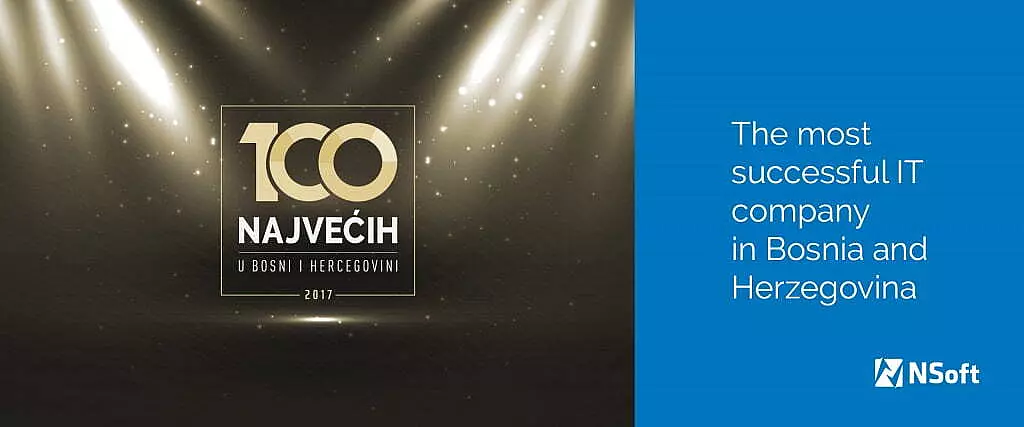 NSoft has been awarded the most successful company in IT sector according to the results of business activities in 2016.
On September 20, 2017 gala dinner was held in Sarajevo to celebrate the 30th anniversary of "100 biggest companies in BiH" awards and in order to award the best economic entities in 2016.
"100 biggest companies in BiH" is the only project of this kind at Bosnia and Herzegovina level, it has credibility and is accepted by business stakeholders. The ranking is generated objectively and on the basis of indicators provided by the company: the total income, net benefit generated, exports and investments.
By claiming this award NSoft has been positioned as the leader in IT sector in Bosnia and Herzegovina, having surpassed some foreign companies. In the category of large companies NSoft has claimed 93rd place.
NSoft prides itself on having state of the art product portfolio highly recognized on the market and is devoted to creating a business environment that will maximize its customers' sales opportunities.
Tags:
Didn't Find What You're Looking For?
Our team will be happy to guide you through our products and services.
Contact us