Interviews & Editorials
Unparalleled Sportsbook Solution from NSoft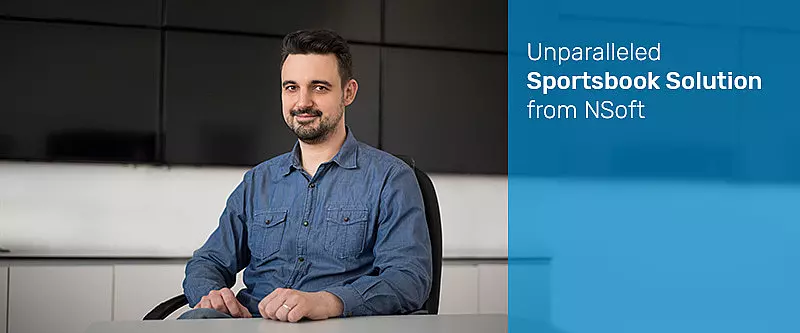 NSoft offers state-of-the-art Sportsbook software solution including Pre-Match Betting and Live Betting. It is a turnkey solution based on a revenue share model that minimizes risk, reduces operational costs and brings benefits to different types of operators.
NSoft's Seven Platform allows distribution of Pre-Match and Live Betting offer through different delivery channels - retail, terminal, web and mobile. Delivery of NSoft's solutions is deployed via fully responsive visualization on all channels in order to enhance the realism and accessibility.
NSoft's Sportsbook solution is uniquely tailored to meet any operators' needs. Highly customizable solution suits big and small betting operators, even the startups. It is a plug and play solution that will fit any business strategy. Zero initial cost required enables operators to plan their growth path and relay on guidance of NSoft's agile team of industry experts with years of experience.
Comprehensive Sportsbook solution driven by Betradar data provides operators with extensive offer of more than 370 000 events from 60 different sports monthly together with corresponding odds and results.
Immersing in Sportsbook - why is it so alluring?
The buzz of working on Sportsbook is a key that led Mr. Drazan Planinic, Head of Sportsbook at NSoft company to make a shift - leave the successful banking career and take the excitement of being in the heat of the moment and make crucial decisions. Working on Sportsbook requires creativity, ingenuity and creative spirit in abundance - just in order to stay ahead of the pack. We had an opportunity to find out first hand what made him take the shift to this fast-paced career, what is he currently working on and what are the future innovations.
"My inspiration was and still is - to work with people and innovate, to lead and to outsmart the competition. NSoft is where I saw my opportunity to build up my professional skills, work with customers and have an opportunity to make their business, and consequently life, easier." - emphasizes Mr. Planinic.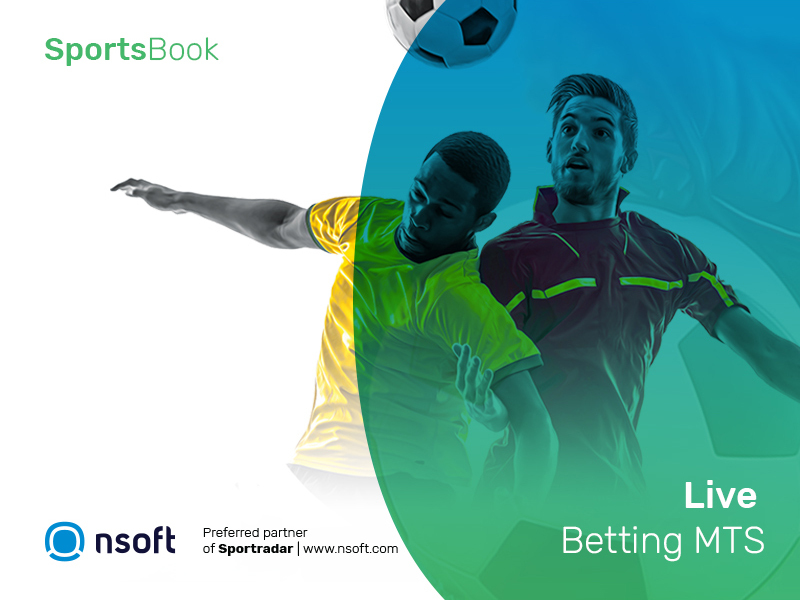 Live betting as the fastest evolving product in sports betting
The providers are competing in offer creation and shortening up the time between the bets that is now being counted in seconds, not in minutes. This is from one perspective perceived as addictive, but from the other it provides the player with pure and fast adrenaline. Mr Planinic, sharing his thoughts about cooperation with Betradar, confirms the live betting domination on the market : "Our partnership with Betradar gives us this extra mile ahead of competition. Being at the source of any valuable information, provided us with an opportunity, almost two years ago, to deliver the strategic decision and begin working with Unified Odds Feed for Pre-Match Self Managed. Betradar is counting on this product on a long run, and we released it couple of months ago being amongst the first Betradar customers using the benefits of this product.
Self Managed that was now released is our starting point for the final Sportsbook product which is in synergy with Betradar's MTS. We have developed the infrastructure in order to support the complete Betradar's MTS and considering the needs of our customers on the long run, we are now able to, literally, make their wishes come true. Let's put it this way - if we have a customer's request to mix and match different products - we have really flexible solutions that enable customers to partially maneuver their business depending on their strengths, expertise and business plan."
Speaking about recently released PreMatch Self Managed Mr. Planinic emphasizes: "I must admit it's a long and exhausting project, whose benefits are perceivable only after two years of development. The major challenge is keeping yourself and the team members focused and motivated. Having such long projects is really demanding, and to remain focused and persistent in times when you are facing pressure from customers, other projects, resources allocation is probably the hardest part of the project.''
It is also important to accent to possibilities of Risk management - we have customers that don't want to know anything about Sportsbook, they just want it to work and have positive business results - in cooperation with Betradar we have a fantastic product where we have integrated their solution of Risk Management and MTS on all channels, we have an experienced team of bookies that are covering the offer 24/7.
For customers that require a turnkey solution we are the first stop shop - and those that want to maneuver Risk management have a great solution if they have enough staff - we enable them to make tailored made product with Risk management in accordance to their needs and preferences."
Apart from product diversity, the most important features in general are the stability and the quality of the offer, not only of the offer received from providers, but also of the offer management - experience of the management structure.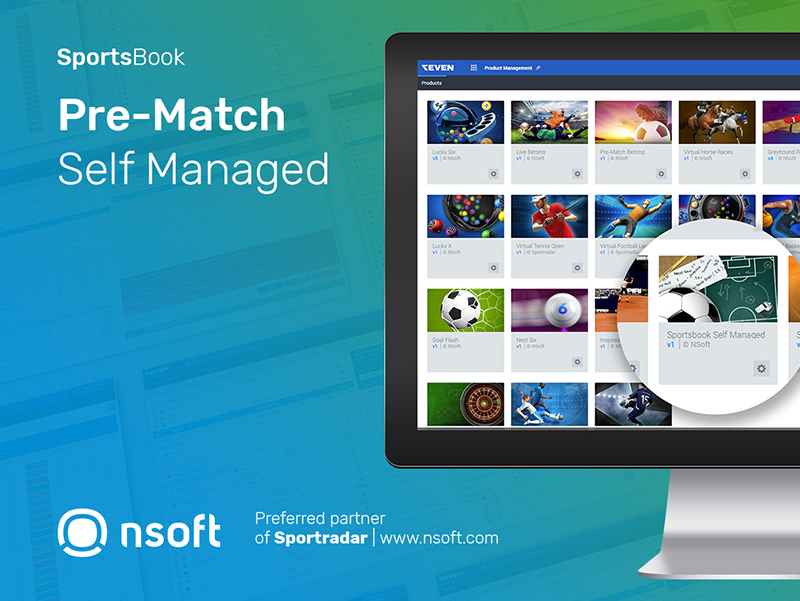 Strong partnerships are emotional relationships - you have to give your best
At the end, as the main reasons why customers choose NSoft for a partner Mr. Planinic identifies three key factors: "When it comes to our offer, something that is a stable constant in our business is our omnichannel offer. We've taken it a step further by having our in-house production of terminals. If a customer wishes to get everything at one place, even a customized hardware, we are able to deliver. Second advantage is our strong relationship with Betradar, we are privileged to be at the source of information, keeping the pace with newest technological developments. Third, really important thing is the reference list of more than 90 satisfied customers, with constant increase. Our long term business plans are based on listening to our customers' needs, potential customer' suggestions, problems that need to be solved and upon constant follow up of the market movements and requirements.''
Contact NSoft at [email protected] and book a meeting with the Sales Team.
Tags:
Didn't Find What You're Looking For?
Our team will be happy to guide you through our products and services.
Contact us