Interviews & Editorials
Why One Size Doesn't Fit All: The Three Versions of Lucky Six Game
by Josip Vrbić, Managing Director for Seven Games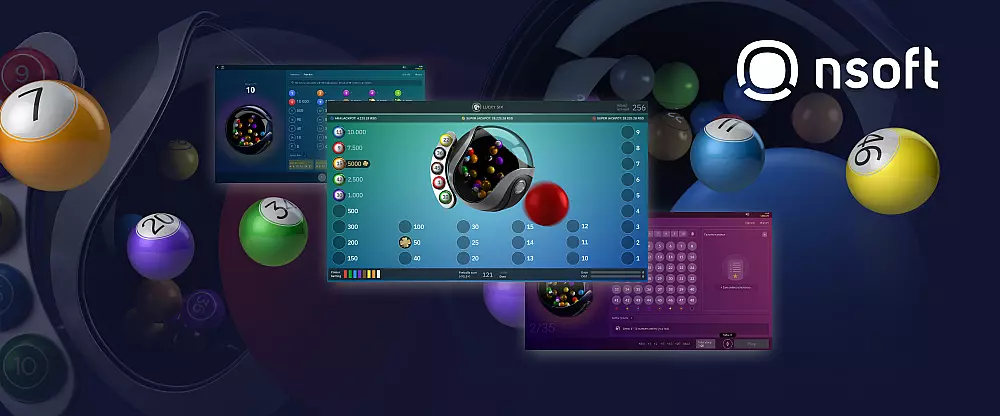 In a gaming landscape that never stands still, adaptability is the name of the game. Although Lucky Six has been a staple for NSoft and the betting community since our company's early days, it's the ability to evolve that has kept it there. The game now comes in three distinct versions—Classic Lucky Six, Lightning Lucky Six, and Slingshot 6. Each version caters to specific needs, fulfilling the requirements of diverse B2B operators, their customers and business models. In this article, we'll explore the rationale behind these variations and how they enhance the gaming experience across different platforms and audiences.
1. Classic Lucky Six - The Founding Game #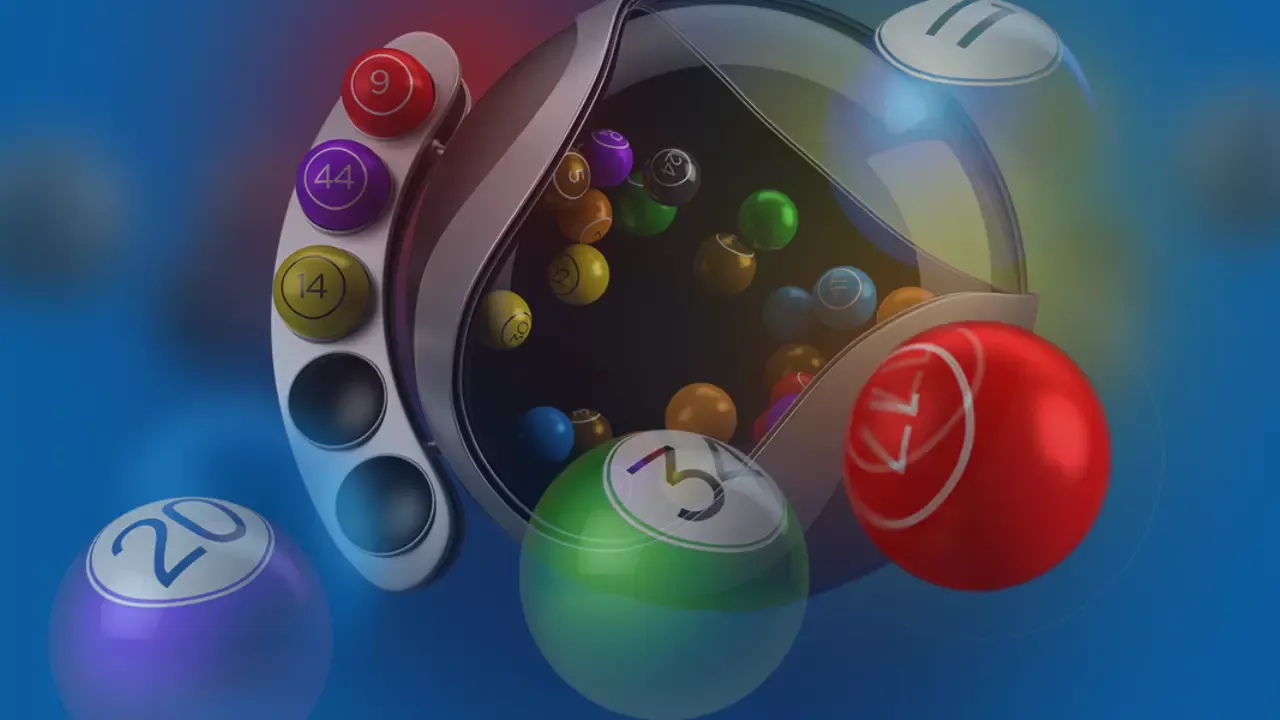 The Basics and Popularity #
Lucky Six is where it all began. Aimed primarily at traditional betting shops, this draw-based, bingo-style game has captivated audiences with its simplicity, configurable RTP (Return to Player) and RNG-driven outcomes. Its universal design allows it to run smoothly on various devices, making it indispensable for brick-and-mortar establishments.
Operator Collaboration #
But Lucky Six isn't a static offering; it has evolved through years of collaborative feedback from our B2B partners and betting operators. Through continuous dialogue, we've incorporated various enhancements, from visual improvements to richer game statistics, ensuring it remains a top-performing asset and one of the top virtual betting games in the retail sector.
Satellite Distribution #
Acknowledging that not all areas have robust internet connectivity, we've implemented satellite distribution for Lucky Six. This ensures that even in remote or low-connectivity areas, operators can offer this engaging, numbers-based game without incurring additional fees for satellite streaming services.
2. Lightning Lucky Six - The Online Adaptation #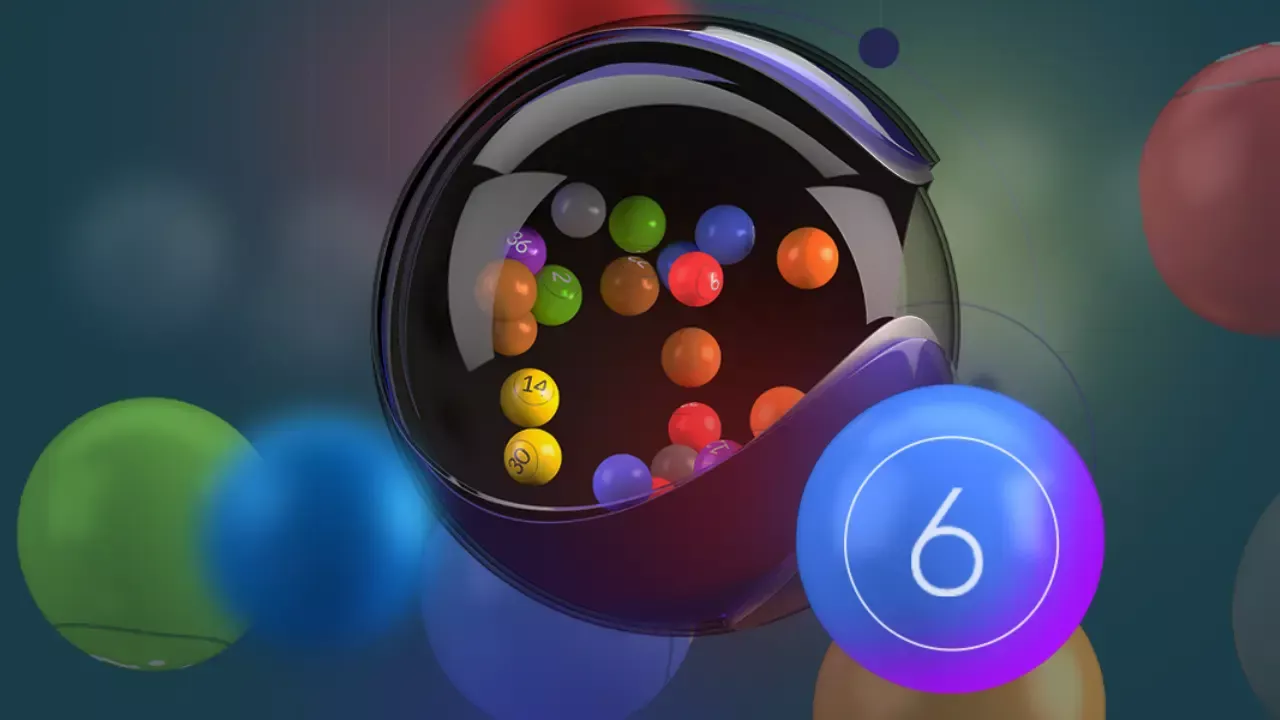 Need for Speed #
With the shift toward digital platforms, it became evident that player expectations for online gaming differed from those of traditional betting shops. Lightning Lucky Six was born out of the need to provide a faster, more dynamic experience, especially catering to a younger, digital-first audience.
Tailored User Experience #
To meet these new expectations, we adjusted not just the game speed but also the time between rounds and market offerings. By doing so, Lightning Lucky Six delivers a paced experience that resonates with the online community, without overwhelming them.
Operator Benefits #
For operators, Lightning Lucky Six represents an opportunity to tap into a younger demographic that prefers online platforms for their betting and gaming needs. It retains the core mechanics and reliability of the classic version while offering a modernized experience that aligns with current market trends.
Slingshot 6 - The Casino Spin-Off #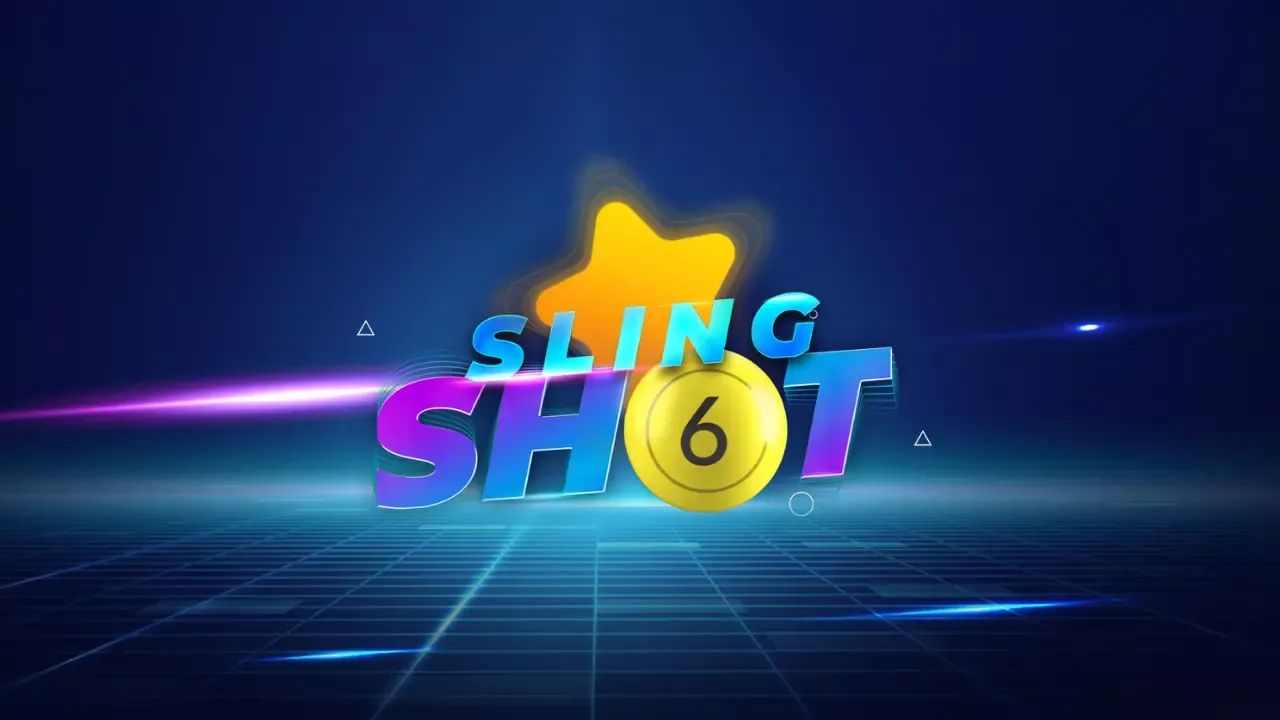 Diversification #
The casino gaming sector has seen exponential growth, especially in the online space. While Lucky Six has always been a bingo-style, draw-based game, we recognized the opportunity to take it even further. Enter Slingshot 6—a casino-centric adaptation that brings the fundamental elements and the enduring appeal of Lucky Six into a new, flashy, and engaging environment.
Unique Features #
Slingshot 6 is not just a rebrand; it incorporates unique features that resonate with the casino audience. System bets, bonus multipliers, and on-demand round timings add layers of excitement and strategy that are well-suited to the casino market. Players can engage in turbo mode, speeding up the game to mere seconds, or choose longer round durations based on their playing style.

Operator Advantages #
For operators, Slingshot 6 offers a way to diversify their portfolios and tap into the expanding online casino segment. It complements other casino offerings like video slots and card games, enriching the overall gaming experience and attracting a broader range of players. Furthermore, Slingshot 6 maintains the trusted core mechanics of Lucky Six, ensuring a reliable and high-quality gaming experience for new players and existing fans alike.
The Shared Legacy and User Interface #
Consistent Core #
Despite the differences in pace, platform, and player base, all three versions of Lucky Six share a common DNA. They are all rooted in a bingo-style setup with a focus on simplicity and user engagement. This ensures that whether a player transitions from a betting shop to an online platform or even a casino, the core experience remains consistent and familiar.
Tailored UIs #
User interface design is more than just a coat of paint; it plays an essential role in enhancing player experience. For each version of Lucky Six, we've customized the UI to suit the specific needs of its intended audience. Whether it's the straightforward layout of classic Lucky Six for traditional shops or the vibrant, dynamic interface of Lightning Lucky Six and Slingshot 6 for online players, each UI is crafted to optimize user interaction and satisfaction.

Conclusion: Why Three Versions? #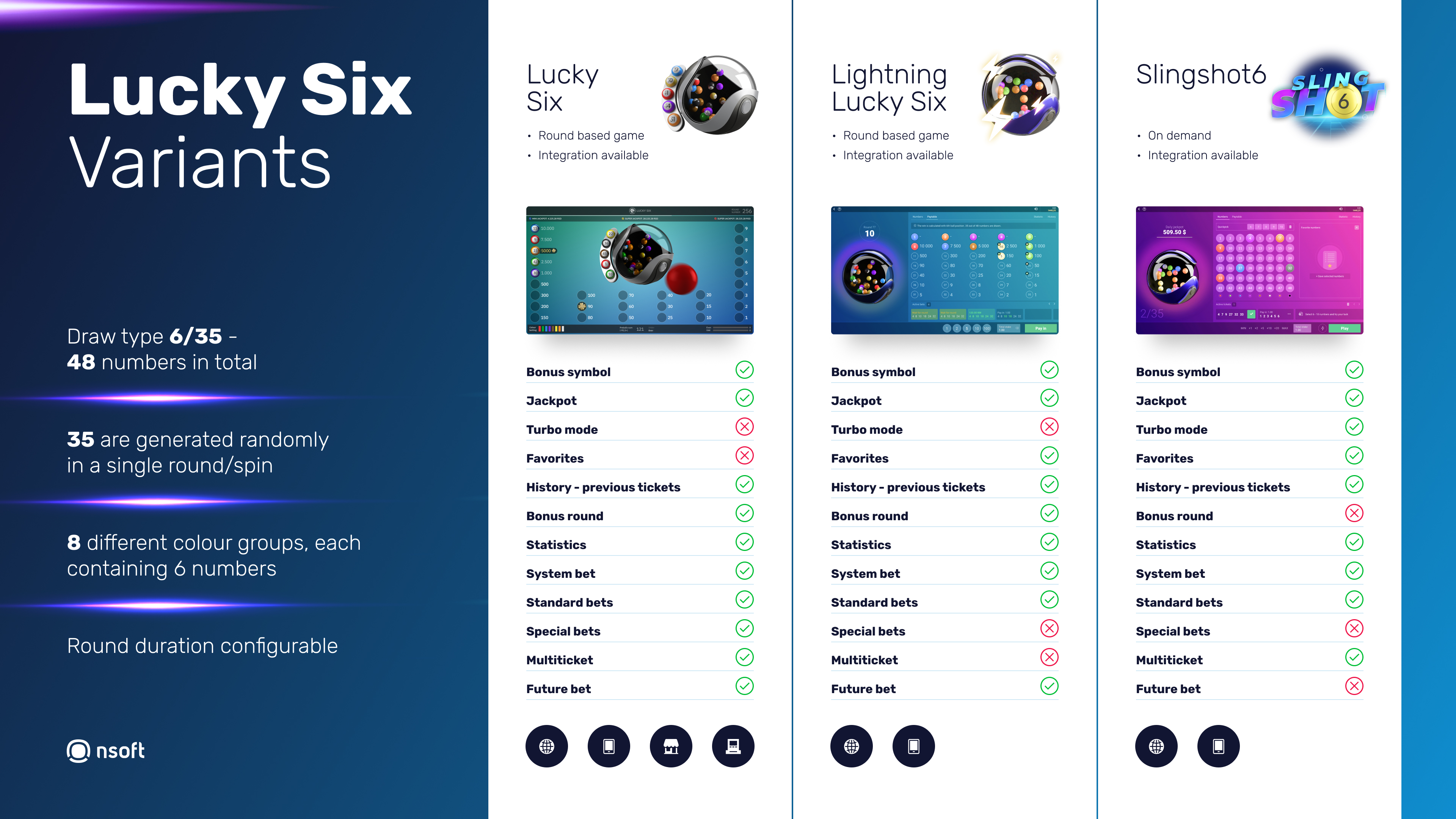 In a rapidly evolving industry, it's crucial for games to adapt to meet different market needs. Each version of Lucky Six serves a unique purpose, enabling B2B operators to widen their customer base and revenue streams. Classic caters to traditional betting shops, Lightning Lucky Six attracts a digital-first audience, and Slingshot 6 ventures into the lucrative casino sector. By offering these variations, we aim to provide a comprehensive gaming solution that addresses the diverse needs of operators and players alike.
Ready to unlock the full potential of Lucky Six for your operation? Whether you're eyeing the traditional, digital, or casino market, we have a version tailored to your needs. Contact us today to explore which Lucky Six variant can best boost your revenue and player engagement.
Tags:
Didn't Find What You're Looking For?
Our team will be happy to guide you through our products and services.
Contact us